'Euphoria' Season 2: Maude Apatow Says Her Own Experiences Inspired the 'Hardcore, Tyrant Side of Lexi'
In Euphoria Season 2, Lexi finally unveiled her play. The show was a big hit and Lexi was not messing around during the show's production. Although Lexi is generally a pretty kind and quiet character, she really became a bit of a tyrant during her show's production. Maude Apatow explained that this part of her Euphoria character was actually inspired by her own real-life experiences.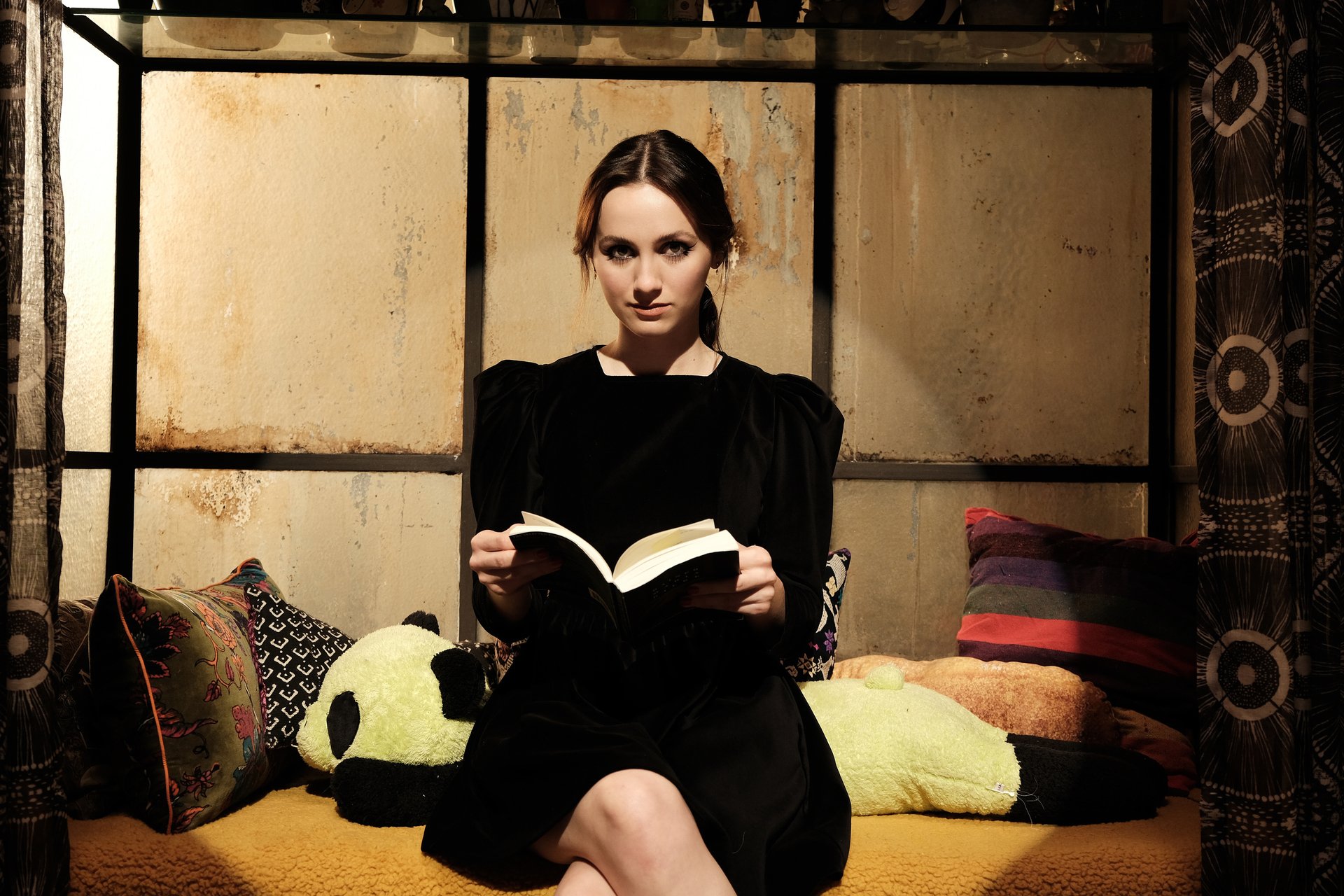 Lexi debuts her play in 'Euphoria' Season 2
Lexi's play in Euphoria Season 2 is a reflection of her life. It details her fading friendship with Rue, her feelings of inferiority to her sister, and in general Lexi's status as an observer. Not to mention a huge, sexual musical number that is a thinly veiled jab at Nate Jacobs. Plenty of fans pointed out that this play would never be shown in a real high school.
Apatow explained to Vanity Fair that her character's good girl status may have helped her to get away with it. "I like the idea of everyone trusting Lexi," Apatow says with a laugh. "When she talks to the principal, he trusts her because she's a good student; she's never done anything to rock the boat. No one really paid attention, and then she just hit them with something that was crazy."
Maude Apatow inspired Lexi's intensity during her play
During the production in Euphoria Season 2, Lexi transforms from her usually meek self into a bit of a tyrant. After a scene with the girl playing Hallie, Lexi tells her, "I need you to pull it way back. You're too broad. It's not funny." When the Hallie actor begins to sniffle Lexi says, "Are you crying? It's a directorial note. You just take it and move on, OK?"
Lexi tells Bobbi she needs "the light cues to be 40% faster and the stagehands to be 20% faster." She also remarks, "Did someone die in this dress?" about one of her costume pieces. Later Lexi tells Bobbi to threaten to replace one of the kids working the lights.
Believe it or not, Apatow told Vanity Fair her own experiences, particularly with producing her high school's senior sketch comedy project, "loosely inspired" that side of Lexi.
"I was a nightmare. I just, for some reason, channeled all of my nervous energy about graduating [into the show]. Apatow continued, "I wanted the show to be good so badly. And I became sort of a tyrant. [Sam and I] were laughing talking about that, and I think that's what inspired this hardcore, tyrant side of Lexi."
Sam Levinson explains why Lexi put on the play
It's a bold move for Lexi to put on a play that so obviously reflects her life and those around her. Euphoria creator Sam Levinson told HBO why Lexi made this decision in season 2. "Lexi as a character is someone whose often felt outside of the world," he said.
"She's trying to figure out how to kind of emotionally make sense of the fact that she's never in the middle of something. She always sort of witnessing something and so she does that through putting on this play which may or may not ruffle some feathers."
New episodes of Euphoria air Sundays on HBO and HBO Max at 9 p.m. EST.
RELATED: 'Euphoria' Season 2: Cassie Used This TikTok Hair Hack in Episode 3