'Euphoria' Season 2: Maude Apatow Says Lexi Is 'Devastated' by Fezco's Absence
Euphoria Season 2 Episode 7 centered around the debut of Lexi's play. Fans have been excited to see the show all season and possibly more excited to see Lexi's relationship with Fezco progress. The play seemed like the perfect setup for an adorable moment, with Fezco watching from the front row with a bouquet of roses. Unfortunately, Fezco never made it to the show. Although Lexi tried to brush off Fezco's absence, Maude Apatow confirms that it hit her character hard.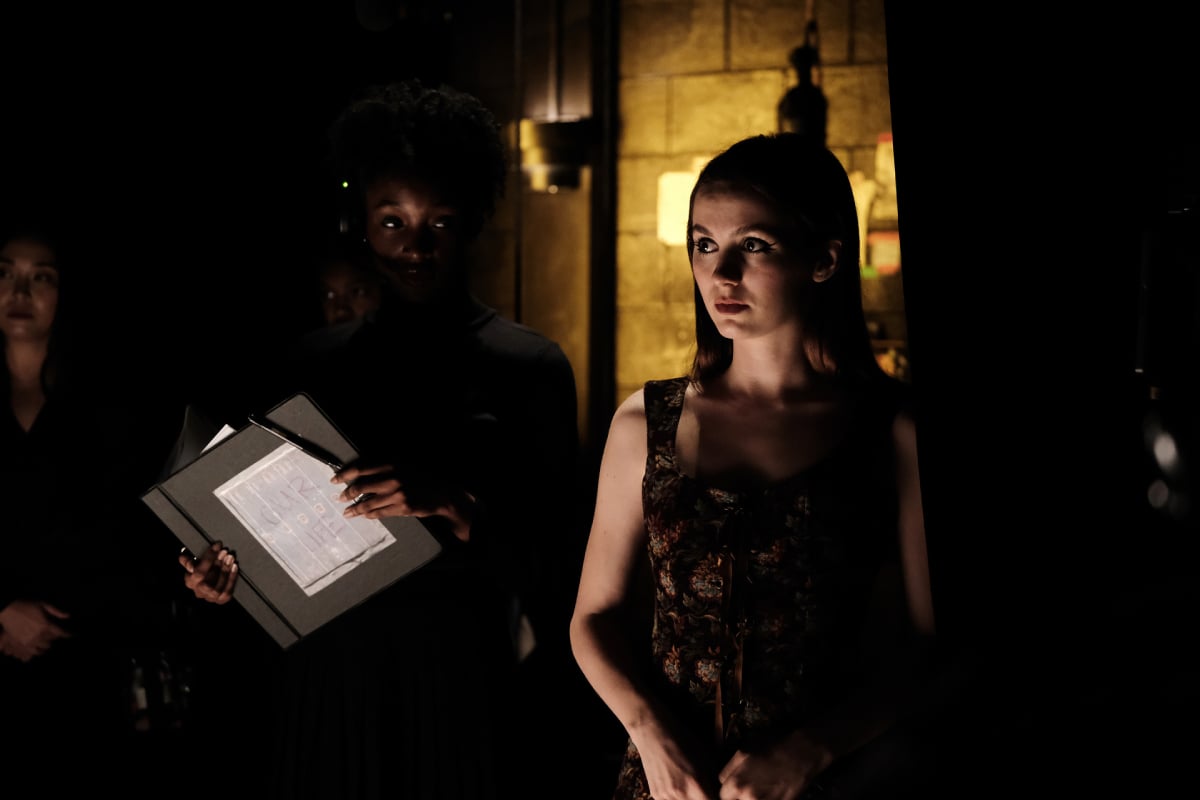 Fezco didn't show up to Lexi's play in 'Euphoria' Season 2
Euphoria Season 2 Episode 7 is titled "The Theater and It's Double." It centers around Lexi's play, which is a reflection of her life. The episode also reveals that Lexi and Fezco's relationship has continued to grow. In fact, they have been talking on the phone every day. Fezco promises Lexi that he will be at her play "in the front row," but he never shows up.
Episode 7 hasn't revealed exactly what causes Fezco to miss the show, but it's clear that he had every intention of going. Between scenes from the play, the episode cuts to Fezco getting ready in a fresh suit and picking up a bouquet of roses for Lexi. Meanwhile, Custer shows up and considering he has been working with the police in their investigation of Mouse's death, this can only be bad news.
Ashtray is already suspicious of Custer and he glares at him in the living room in episode 7. Right before Fezco leaves for the play, he notices the tension. Episode 7 doesn't reveal what happens after that, but based on the promo for the Euphoria Season 2 finale, it doesn't look good.
Maude Apatow on Lexi's feelings about Fezco not showing up
As Lexi's play progresses, she takes note several times of Fezco's empty chair in the audience. When Lexi is informed that Fezco never picked up his ticket, she brushes the news off quickly. However, in an interview with Vanity Fair Maude Apatow stated that Lexi is "devastated" by it.
"I don't think she can even comprehend it, because they've had so many great conversations about [the play], and they speak right before and he says that he's coming," Apatow told the outlet. "So there's a part of her [that] knows something must be wrong." However, Lexi "wants to enjoy her moment and knows that he would've wanted her to."
In the interview, Apatow didn't reveal anything about the cause of Fezco's absence. "I'm so worried I'm going to spoil it," she told the outlet. Fans will have to wait for the Euphoria Season 2 finale to find out how things end for Fezco.
'Euphoria' fans have been shipping Fezco and Lexi all season
Throughout Euphoria Season 2, fans have been dying for Fezco and Lexi to get together. Even Apatow was a little surprised by just how intensely fans love "Fexi."
"I can't even describe how crazy it is to go on Instagram and people have made the most like incredible drawings of us, and these dramatic edits of our love," Apatow told Entertainment Weekly. "It's so funny. But yeah, it's a crazy positive reaction. I knew people were gonna like it, because it's pretty sweet, but I wasn't expecting this many people to like it."
New episodes of Euphoria air Sundays on HBO and HBO Max at 9 p.m. EST.
RELATED: 'Euphoria': How Much Older Are the Stars Than the Characters They Are Portraying?