'Euphoria' Season 2: Rue's Costumes Are Riddled With Hidden Meaning
Zendaya's character in 'Euphoria' isn't the most fashionable, but her costumes are riddled with hidden meaning.
Euphoria Season 2 has some pretty impressive costumes once again. Designer Heidi Bivens returns and has put characters like Maddy, Cassie, and Kat in some iconic looks. Zendaya's character Rue Bennett has never been the most fashionable on the show. This season, Bivens took things a step further for Rue. Her costumes have a hidden significance many Euphoria fans may have missed.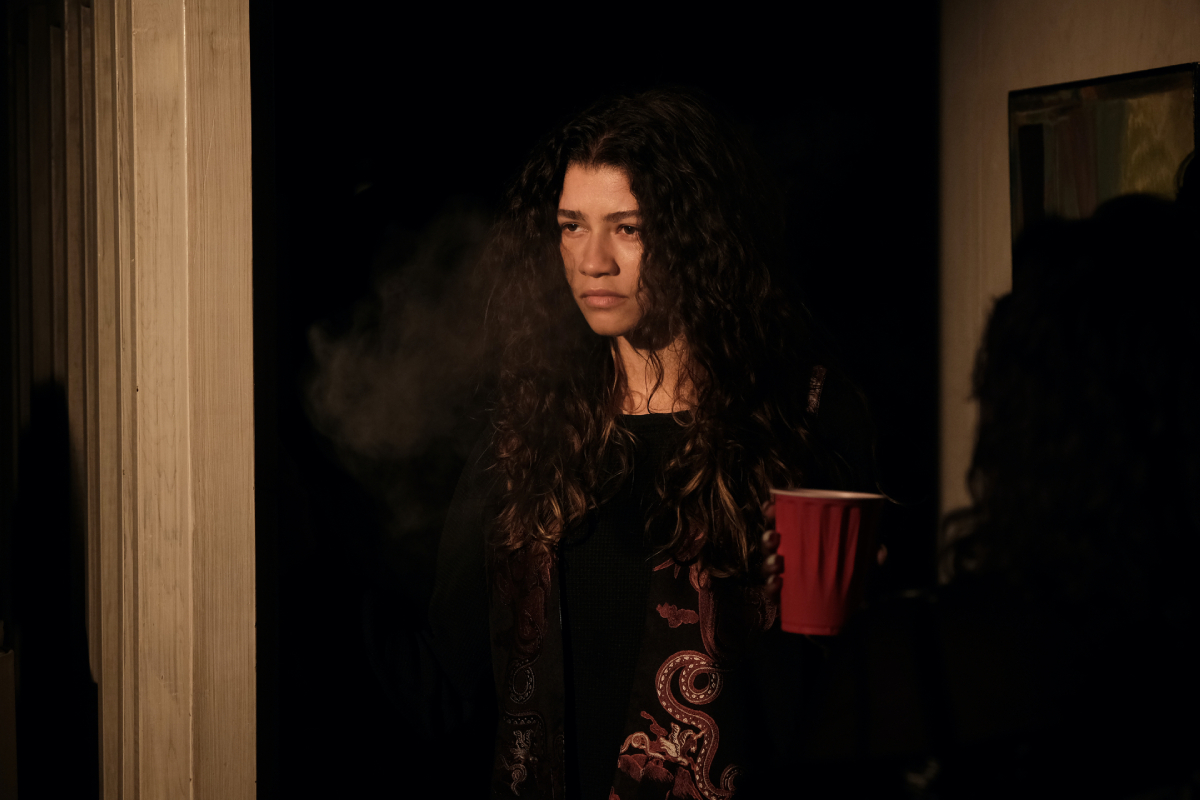 Rue wears her dad's jacket throughout 'Euphoria'
Euphoria fans know that Rue's dad died of cancer when she was just 14 years old. This had a profound impact on Rue and she is constantly missing her father. In Euphoria Seasons 1 and 2, Rue is often seen wearing a maroon zip-up hoodie.
The first season reveals that this hoodie belonged to her father. In a flashback, Rue walks into her parent's room after her father's death and picks up the maroon hoodie. In Euphoria Season 2, when Rue hallucinates a vision of her father while high, he is seen wearing the same hoodie.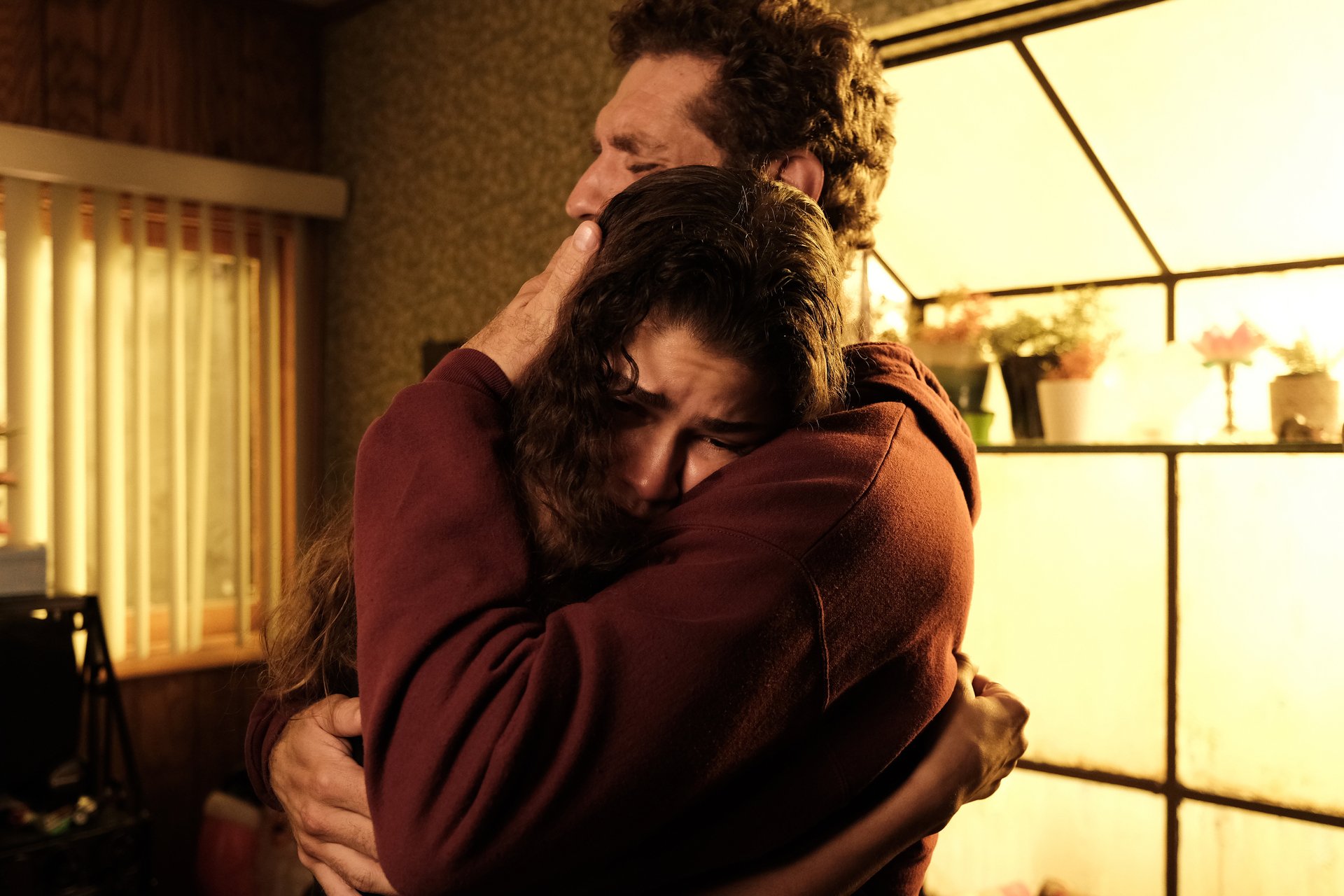 Popsugar suggests the significance of the color of the hoodie. The outlet states that while maroon can symbolize strength and love (Rue's father) it can also represent intense passion and anger (Rue's own grief and rage).
'Euphoria' costume designer Heidi Bivens relays a message with Rue's outfits in season 2
Euphoria Season 1 doesn't start out with Rue in a great place. Although she just got out of rehab, the 17-year-old makes it clear she has no intention of staying sober. However, soon after Jules enters her life she begins to change. At one point in the first season, she does get sober but eventually relapses in the season finale.
Rue goes down an even darker path in Euphoria Season 2. Not only has she relapsed and put herself in a more dangerous situation than ever before, but she is treating the people who care about her like garbage. Euphoria costume designer Heidi Bivens wanted to make it clear that Rue's behavior is not something anyone should glamorize.
Bivens explained this to Zendaya during filming for the third episode, Grazia reports. "In that moment it became clear to me why I had made that decision. I told her Rue goes to some dark places this season and I want to be very careful about putting her in anything that feels fashionable because of viewers, young viewers, wanting to emulate her. I didn't want to make her a fashion plate."
Is Rue still alive in 'Euphoria' Season 2?
In Euphoria Season 2 Episode 5 things get darker than ever before. While going into withdrawals, Rue burns pretty much all her bridges with those who care about her. She screams at her mother, Gia, Jules, and Elliot, reveals Cassie's biggest secret, and tries to steal drugs from Fezco's grandmother.
Finally, Rue ends up at Laurie the drug dealer's home. Laurie gave Rue morphine, and when she wakes up she is locked in the house. Rue managed to escape out of a window and the promo for episode 6 shows her back home. It looks like Rue is alive for now but there is a very rough path ahead of her.
New episodes of Euphoria air Sundays on HBO and HBO Max at 9 p.m. EST.