'Euphoria' Season 2: 'Toilet Guy' Flashed His Real Member — Are All the Penises Shown Real?
'Euphoria' season 2 actor, known by many as 'toilet guy', confirmed he showed his real member — are all the penises shown real?
Warning—spoilers ahead for Euphoria season 2. Bookmark this page now if you prefer watching before reading about it.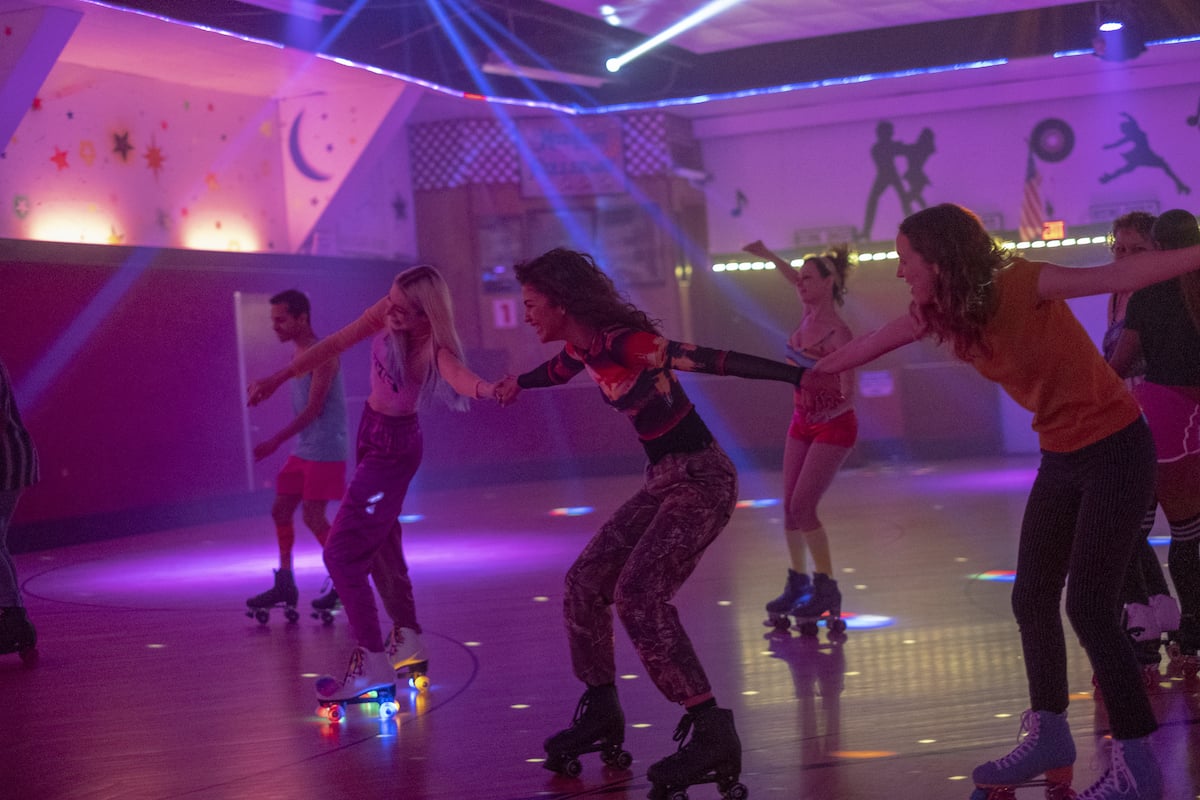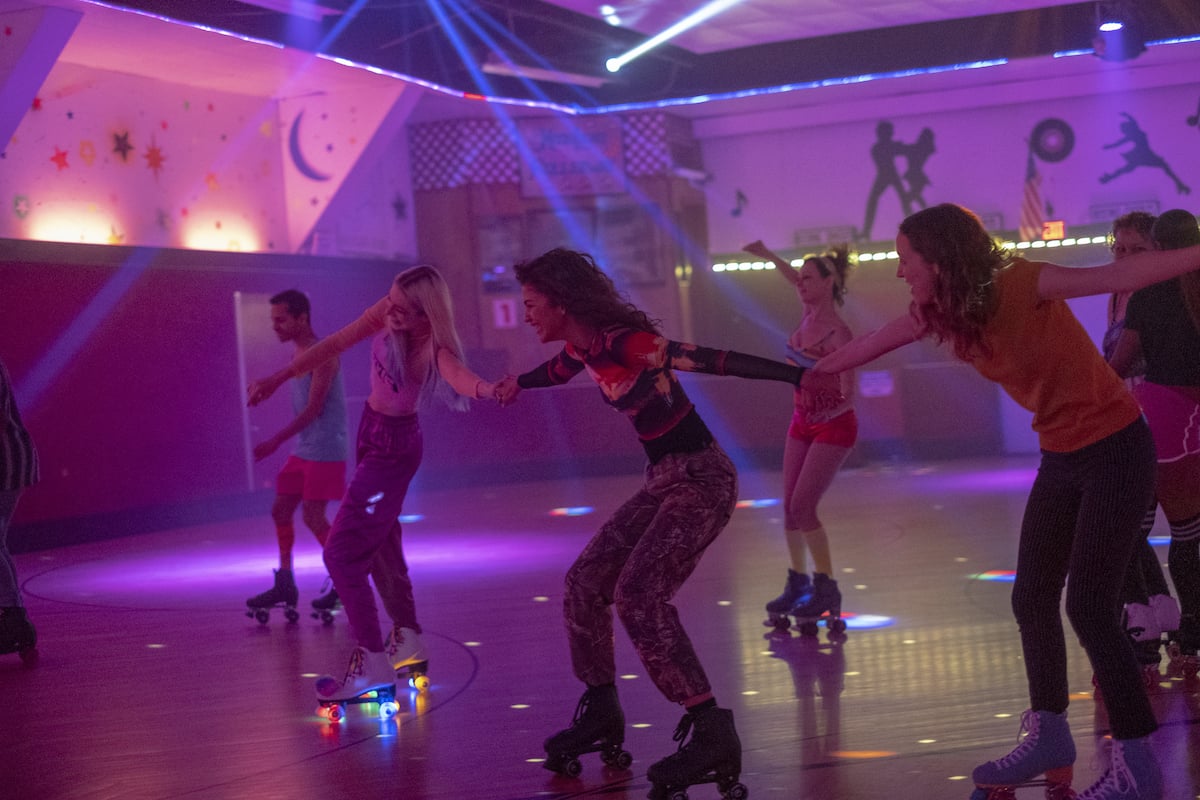 The latest buzz about the HBO Max original series Euphoria is about model-turned-actor Ansel Pierce, now known by many viewers as "Toilet Guy," on social media.
Pierce wasn't shy about going full-frontal while sitting on a toilet in a scene during the first episode of the second season of Euphoria. He played a random party-goer and bared all as Cassie Howard (played by Sydney Sweeney) stood in the bathroom.
Fans on social media began calling him "Toilet Guy"—wondering who he was and, more importantly, if that was his 'real' penis or a prosthetic. 
Pierce says 'that was me' —not a prosthetic penis
Mystery solved—Pierce posted a TikTok video on January 11, the day after the episode aired, setting the record straight. It was all him sitting on that toilet, every part. 
Pierce says in the video, "Yes, that is me in the bathroom, not a prosthetic. I got a lot of questions. Y'all are hilarious." Pierce posted another TikTok video, and he's pretending to talk to his mom and grandma about his Euphoria debut. You'll crack up watching him trying to explain why they shouldn't watch the episode.  
No, all the penises on Euphoria aren't always real
Pierce's full-frontal scene, filmed without a prosthetic, is a rare occurrence. Jacob Elordi (who plays Nate Jacobs) revealed that stunt penises are often used on the show. Elordi was in the now-infamous locker room scene that showed 30 penises last season—almost making "Toilet Guy" seem tame.
On Jimmy Kimmel Live, Elordi said, "So Eric's penis, it's not a real penis, it's a stunt penis," talking about Eric Dane, who plays his dad (Cal Jacobs). "When you come into the makeup trailer, they're all kind of set up. And the makeup artists have to do makeup on the penis," Elordi explained. 
The scene Elordi refers to is from season 1, and it's disturbing. In a hotel room, Dane (playing Cal) puts a condom on while talking to Jules Vaughn (played by Hunter Schafer), his son's classmate.
So why wasn't that Dane's 'real' penis? Every actor decides how comfortable they are with full nudity. But there are other considerations, including the scene's context. Dane said that he would've been up for letting everything hang out, but prosthetics are the norm, he explained, "It's protocol, and it's also very considerate to your scene partner," Popbuzz reports. 
In season 2, episode 4, Cal bares all again while drunk in front of his wife and son. Dane (playing Cal) delivers a seven-minute monologue, penis out. Once again, it's a prosthetic—and Dane confirmed that he picked it out. 
Does Euphoria have too many penis shots?
The nudity in Euphoria may be excessive to many viewers, especially considering even some of the actors have asked the show's writer and creator Sam Levinson to tone it down. The nudity on the show is more shocking when combined with violence. It's only minutes into the start of season 2 when we see Fezco's grandmother shooting Fezco's dad as he's receiving oral sex. (Fezco is a drug dealer played by Angus Cloud.)  
Some say it's just too many penis shots—and shock just for the sake of controversy. After season 1's locker room scene, Esquire's Justin Kirkland wrote that it wasn't necessary to show so many penises, and described them as "flopping, flaccid appendages on display in a scene that fails to achieve its intended purpose."
Many disagree and say the nudity fits the "realness" of Euphoria's dark tale of addiction. The show's star, Rue (played by Zendaya), struggles as a 17-year-old drug addict, but many of the other characters also have their own addictions and issues. "Every episode of Euphoria has a uniquely creative voice," NPR's Eric Deggans writes in a review. "It is thrilling, daring, disquieting and compelling – a triumph at a time when truly unique storytelling remains unsettlingly rare."
Plus, there's the gender imbalance issue—women have been objectified on screen for years and there's a double standard of nudity in Hollywood. "Male nudity is still depicted far less on-screen than the female equivalent," Digital Spy reports, explaining that the nudity in Euphoria is more meaningful—not intended only for shock value. Male nudity on the show isn't always associated with violence, intimidation—or even being sexy. Instead, we're seeing vulnerability and weakness, David Opie writes.    
So, maybe part of the shock is that we're just not used to seeing as many penises out—and isn't it about time? Writer Manuel Betancourt says Euphoria attempts to change the "cultural baggage" associated with male nudity, by not always associating an on-screen penis with power, violence, or objectification. He writes on BuzzFeed, "Euphoria reminds us of the violent history this particular body part has often had on television, while also making clear that sometimes, a dick is just a dick."