'Euphoria' Season 2: Where the Heck Is Christopher McKay?
Some 'Euphoria' fans are wondering about Christopher McKay's absence from Season 2. The college football player hasn't been seen since the season 2 premiere.
Euphoria Season 2 has certainly given viewers a lot to unpack. From Rue seemingly hitting rock bottom to multiple love triangles, there's a lot going on. But in the midst of introducing new storylines, it seems that old ones have fallen by the wayside. In fact, one character has all but disappeared from the sophomore season of the dark drama. That character is, of course, Christopher McKay.
McKay had a fairly large role in the inaugural season of Euphoria. Though he was in his freshman year at college, he found his way into quite a few main storylines. A football player, he was a close friend of the show's main antagonist, Nate Jacobs. He also had a romantic relationship with Cassie Howard. However, in Euphoria Season 2, he hasn't appeared past the first episode.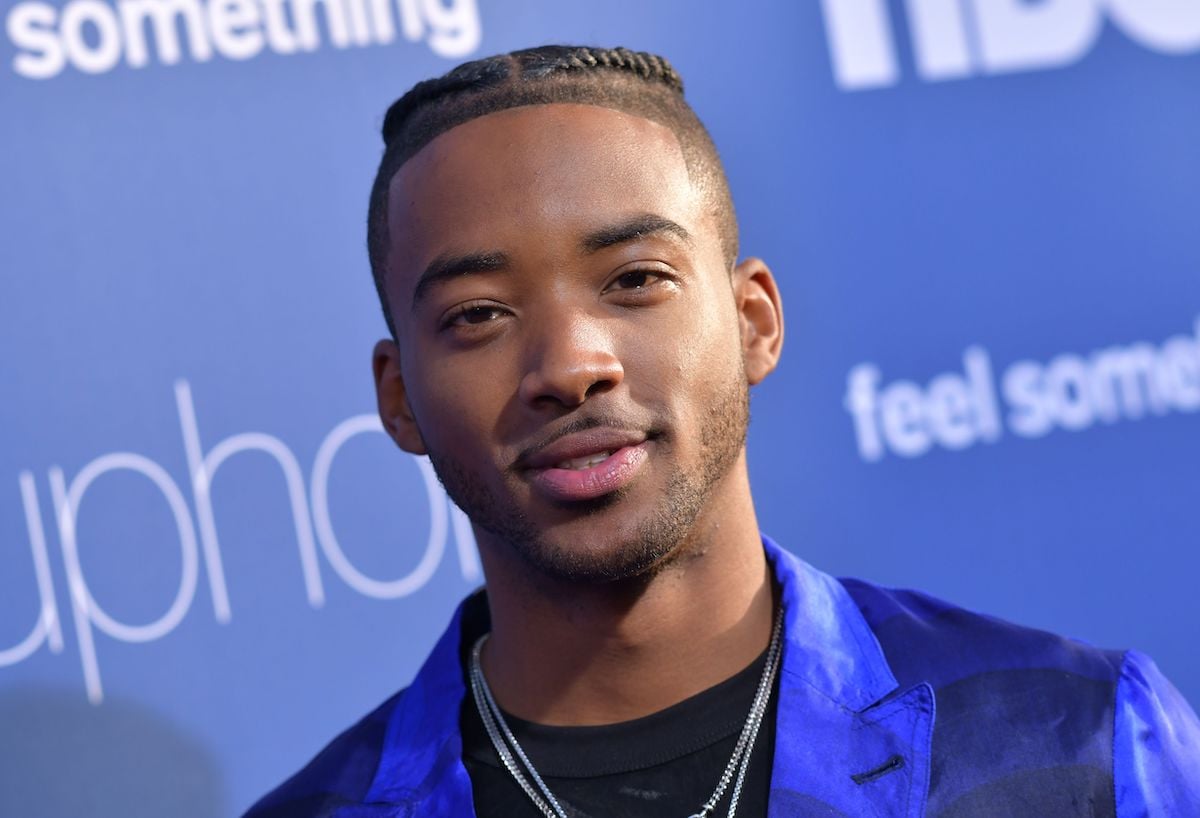 Christopher McKay hasn't been in any episodes since the 'Euphoria' Season 2 premiere
In the Euphoria Season 2 premiere, McKay turns up at the New Year's Eve party hoping to reignite his relationship with Cassie. However, she turns him down, revealing that she doesn't think she's a good person. The only other time that McKay appeared was to help carry Nate off after Fezco finally gave him a taste of his own medicine.
Some fans are worried about McKay following his fraternity hazing scene that involved sexual assault
Considering Cassie's storyline in Euphoria Season 2, it seems unlikely that she and McKay will rekindle things. Thus far, it doesn't look like McKay will be making another appearance this season. This has some viewers questioning why. Even without Cassie, there were plenty of openings for McKay's storyline to be flushed out. Particularly after that scene with his fraternity, it seemed like there was a built-in narrative to explore. But that doesn't seem to be happening.
Algee Smith has no idea what's next for his character
But McKay fans aren't the only ones questioning what's up with the character. Even Algee Smith, who plays the footballer, doesn't know what will become of his character beyond Euphoria Season 2. In an interview with The Daily Beast, the actor admitted that he didn't know about his character's storyline.
"I'm not even really sure, to be honest with you," Smith revealed about what's next for McKay. "I think that's a question we have to ask our creator [Sam Levinson], where he sees it going. We haven't even gotten that far in the conversation, him and myself, on this, actually."
The actor was excited to be a part of the 'Euphoria' Season 2 premiere
But even though Smith is unsure of McKay's future beyond Euphoria Season 2, he seems to be at peace with whatever happens. "Euphoria broke records for HBO for the season premiere, so I'm just excited to be a part of that," the actor shared. "It's just weathering it out and seeing how it works out for next season. If it does, we'll figure that out. And if it doesn't, then it doesn't."