'Euphoria' Season 3 Had to Be an Easy Decision For HBO — Just Check Out Those Ratings
HBO's Euphoria follows a group of high school students dealing with personal struggles. These students face ups and downs with drugs, trauma, friendships, relationships, and identity. Main character Rue (played by Zendaya) both narrates the show and is a pivotal player in this group of students. The ensemble cast also includes Hunter Schaefer, Dominic Fike, Maude Apatow, Angus Cloud, Eric Dane, Storm Reid, and Austin Abrams.
Since its debut premiere in June 2019, the teen drama series has built a huge following. Viewership doubled from the first season, giving HBO reason to renew Euphoria for a third season as the second wrapped up. Fans can't wait to see what happens next and are already speculating where the third season will take each character. Here's what you need to know.
The first season of 'Euphoria' set the tone
The show doesn't shy away from serious issues and how they impact teenagers in particular. Rue experiences mental health issues, drug abuse, and the death of her father. With Rue and the other main characters navigating sex, drugs, trauma, and identity, drama is always around the corner.
Many fans appreciate the honesty that the show brings to these topics. Others say the show is a little over the top, especially for what's considered a high school environment. Whatever side viewers take, Euphoria is bringing people back to watch week after week.
The popularity and production of Euphoria give the show positive reviews and award nominations. The HBO frontrunner has been nominated for the TCA Award for Outstanding Achievement in Drama and the British Academy Television Award for Best International Programme. Zendaya brought home two wins for the show, winning a Satellite Award and a Primetime Emmy Award for Best Actress in a Drama Series.
Season 2 doubled its first-season premiere's viewership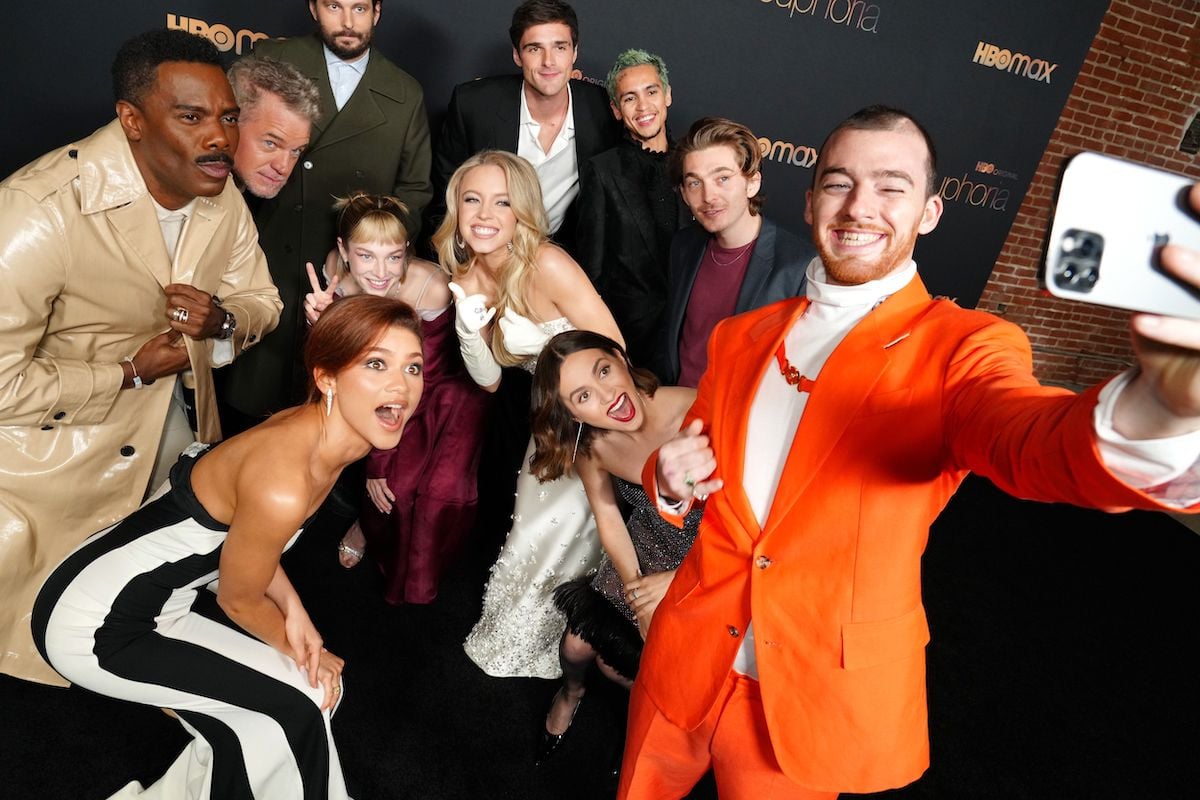 The intensity of Euphoria's drama is palpable and makes even more TV watchers flock to the show. The second season premiere netted over 13 million viewers in the three weeks following its premiere on January 9, 2022. This is double the first season premiere viewership of 6.6 million viewers. According to Entertainment Weekly, it was the most social premium cable episode since HBO's Game of Thrones series finale.
Viewership isn't the only thing the network pays close attention to before deciding to greenlight another season. It was also apparent from social media that the show was a big hit and must-watch every Sunday evening.
HBO has confirmed a third season of 'Euphoria'
Due to its popularity and massive audience, Euphoria has officially received the green light from HBO for a third season. HBO Executive Vice President of Programming, Francesca Orsi, released a statement saying, "Sam, Zendaya, and the entire cast and crew of Euphoria have taken Season 2 to extraordinary heights, challenging narrative convention and form, while maintaining its heart. We couldn't be more honored to work with this gifted, wildly talented team or more excited to continue our journey with them into Season 3."
Fans cannot wait to see whether this will be Rue's sober season, whether it will be the show's final season, and whether something more sinister will arise in the lives of these troubled teens.
RELATED: Halsey Has Theories About the Astrology of Each 'Euphoria' Character