'Euphoria': Hunter Schafer Revealed There's a Shonda Rhimes Connection in Her Special Episode
Since Euphoria premiered back in June 2019, Hunter Schafer has been proving that she is quite the multitalented woman. Prior to joining the wildly popular show, Schafer had made a name for herself as a successful model, but her portrayal of Jules has proven that she has some serious acting chops also. Watching Schafer perform, it's hard to believe that Euphoria is her first acting job. Fans are eagerly awaiting her return to screen for the upcoming special episode that centers around Jules.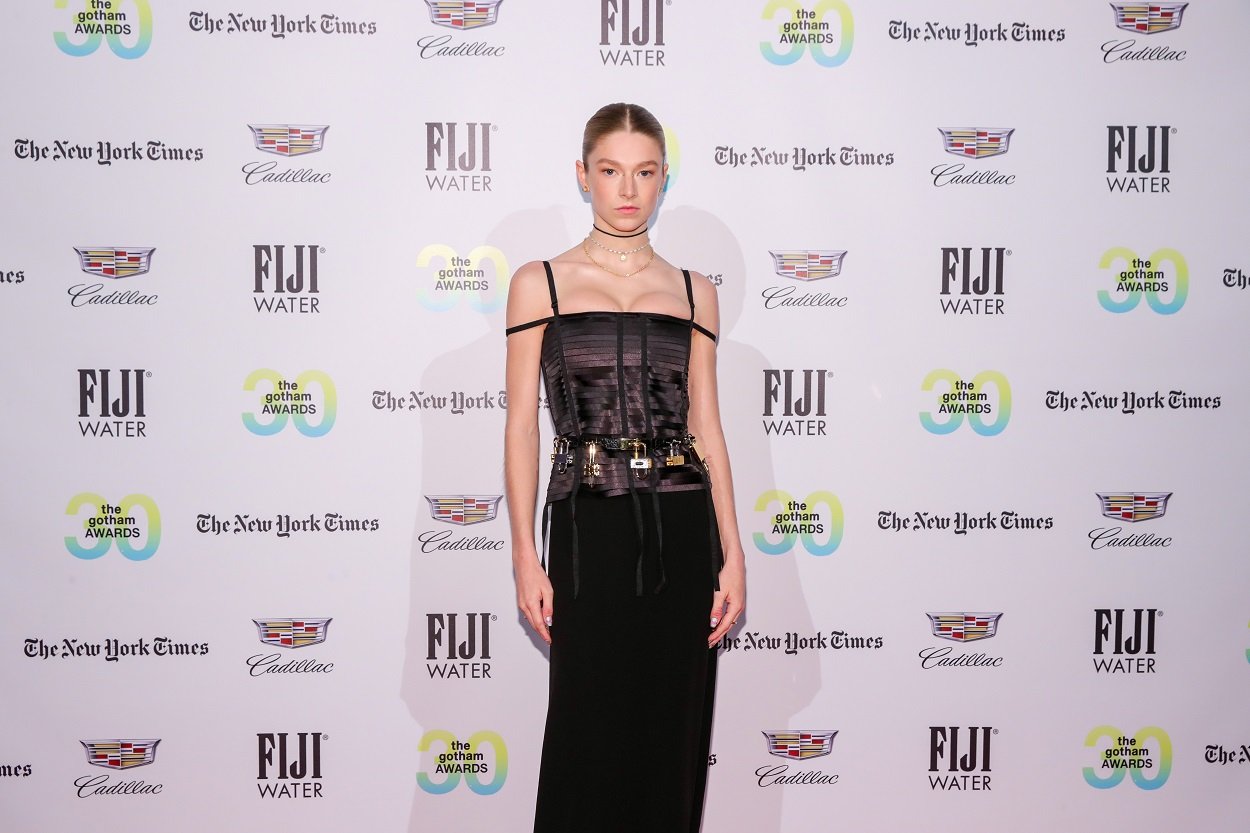 But Schafer's acting skills won't be her only talent that's on display in the upcoming episode of Euphoria. The model actually co-wrote and co-producer the special episode with Euphoria's creator, Sam Levinson. Recently, Schafer made an appearance on The Tonight Show Starring Jimmy Fallon and she shared how she managed to get writing credits for the episode.
Hunter Schafer was researching mental hospitals before she agreed to co-write a special episode of 'Euphoria'
According to Schafer, she was going through a really difficult time mentally when Levinson made the offer. Thanks to the coronavirus (COVID-19) pandemic, Schafer had been quarantining alone and it was taking a massive toll on her mental health. In fact, the Euphoria star begun researching mental hospitals in North Carolina to check herself into when Levinson called.
Levinson serves as the creator, writer, and frequent director of Euphoria and also has a very close relationship with his cast. He and Schafer talk pretty regularly and are currently in the process of writing a movie together. When Levinson called Schafer up to pick her brain about a special episode for Jules, and she shared that she was researching mental hospitals, he asked her if she'd help him write the episode.
Levinson and Schafer heavily collaborated on Jules' episode
"And I called her up to get her thoughts on this episode," Levinson shared about Schafer in an interview with GQ. "Several hours later, we were talking and she said something that was based on a poem she had written when she was sixteen about the ocean and its femininity and strength. And I said, 'Well, this ought to be actual dialogue. Do you want to just write this thing together?' Four days later, we had a draft of the episode that we co-wrote."
Fortunately, for Schafer, co-writing Jules' special episode of Euphoria gave her a new outlet for focusing her energy. "And then we started talking about ideas for the episode again and I wrote the episode instead of going to that kind of institution," Schafer told Fallon.
Schafer had some help from Shonda Rhimes
But how was the actor able to quickly develop the skills that she needed to help write the special episode of Euphoria? According to Schafer, Grey's Anatomy and Shonda Rhimes (who produced the show along with other hits like Scandal, How to Get Away with Murder, and Bridgerton) helped her develop her skills. In quarantine, Schafer was binge-watching Grey's Anatomy and taking Rhimes' MasterClass on Writing for Television which helped the actor feel more confident in her writing skills.
When does the special episode of 'Euphoria' premiere?
We can't wait to see what Schafer and Levinson have dreamed up together. Jules' special episode of Euphoria premieres on January 24, 2021 on HBO. However, eager fans cans stream it early on January 22, 2021 on HBO Max.