'Euphoria' Star Hunter Schafer Will Tackle an Exciting New Role in the 'Hunger Games' Franchise
Hunter Schafer has made a name for herself in the HBO Max series Euphoria. Schafer's character Jules Vaughn is the intriguing new girl in town and a love interest for Zendaya's Rue Bennett. Now, however, Schafer will be stepping into the role of an adult character in the Hunger Games franchise. The actor has been cast as Tigris Snow in the upcoming film The Ballad of Songbirds and Snakes.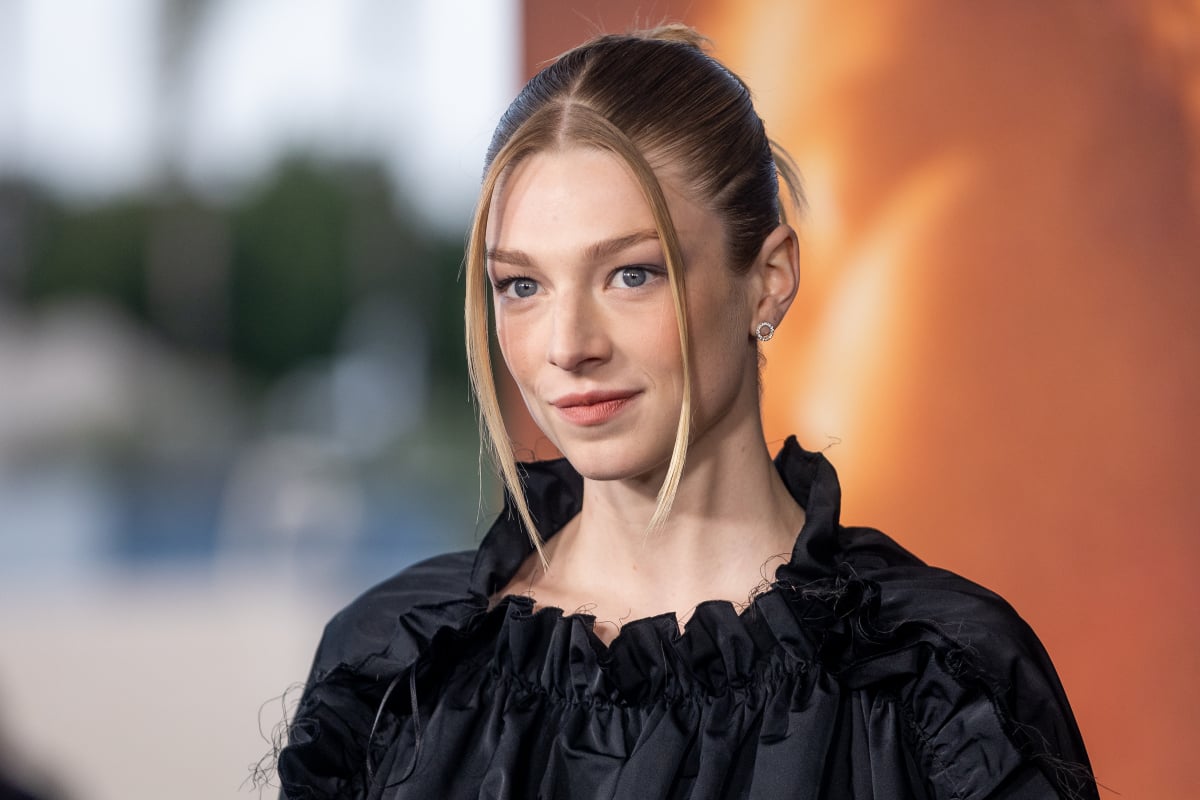 'Euphoria' star Hunter Schafer is famous for her role as Jules Vaughn
Hunter Schafer skyrocketed to fame with her role as Jules Vaughn in Euphoria. The HBO series recently returned for its second season after a break of nearly three years. In between these seasons, HBO released two special episodes, one focusing on Rue and the other on Jules.
Jules' episode, "F*** Anyone Who's Not a Sea Blob" focused on the character's conversation with a therapist. Jules, a transgender character, explains that she has been considering going off her hormones. She tells her therapist that men may have influenced her ideas about feminity up to this point.
Schafer herself co-wrote and co-produced this episode. "I feel like it really just gave us room to go deeper into her mind and her subconscious and her headspace," she told Buzzfeed News. The actor added, "I was in a very f***ing raw place, you know, it was the summer of 2020. Probably coming out of the worst depression I've ever had, and needing somewhere to put all of that energy. When I say that episode really became a lifeline, I mean it."
Schafer will portray Tigris in 'The Ballad of Songbirds and Snakes'
Now Hunter Schafer is stepping into an entirely different role from Euphoria. The actor was recently cast in the upcoming Hunger Games prequel. The film, titled The Ballad of Songbirds and Snakes premieres in Nov. 2023. The series is based on the book of the same name by Suzanne Collins.
The novel follows an 18-year-old Coriolanus Snow and takes place during the 10th Annual Hunger Games. In the book, the once-wealthy Snow family has fallen on hard times. Coriolanus is alarmed when he is chosen to mentor the female tribute from District 12, Lucy Gray Baird, for the upcoming Games.
According to Variety, Schafer will portray Tigris Snow, the "cousin and confidant" of Coriolanus. Tigris appears in The Hunger Games: Mockingjay Part II, which takes place many years after The Ballad of Songbirds and Snakes. In that film, Eugenia Bondurant portrays Tigris.
Meet the creative team behind 'The Ballad of Songbirds and Snakes'
According to Variety The Ballad of Songbirds and Snakes will be directed by Francis Lawrence, who also worked on the films Catching Fire, Mockingjay: Part One, and Mockingjay Part II. Producer Nina Jacobson and her partner Brad Simpson will also return to work on the prequel series. At the time, it isn't clear if Schafer will return for Euphoria Season 3.
All episodes of Euphoria are currently streaming on HBO Max.
RELATED: 'Euphoria' Fan Theory Spells out Dark Ending for Elliot