'Euphoria' Star Sydney Sweeney Reveals Drug and Alcohol Abuse and Addiction Runs in Her Family
Sydney Sweeney admitted that some people in her family have struggled with drug and alcohol addiction. Has the 'Sharp Objects' alum ever tried drugs or alcohol for herself?
HBO's dark drama, Euphoria, certainly covers a lot of ground. Gender identity, sexuality, violence, love, friendship, and family dynamics are all important components of the show. However, one of the show's core themes involves drug and alcohol use and abuse. And for Sydney Sweeney, that core theme hits pretty close to home.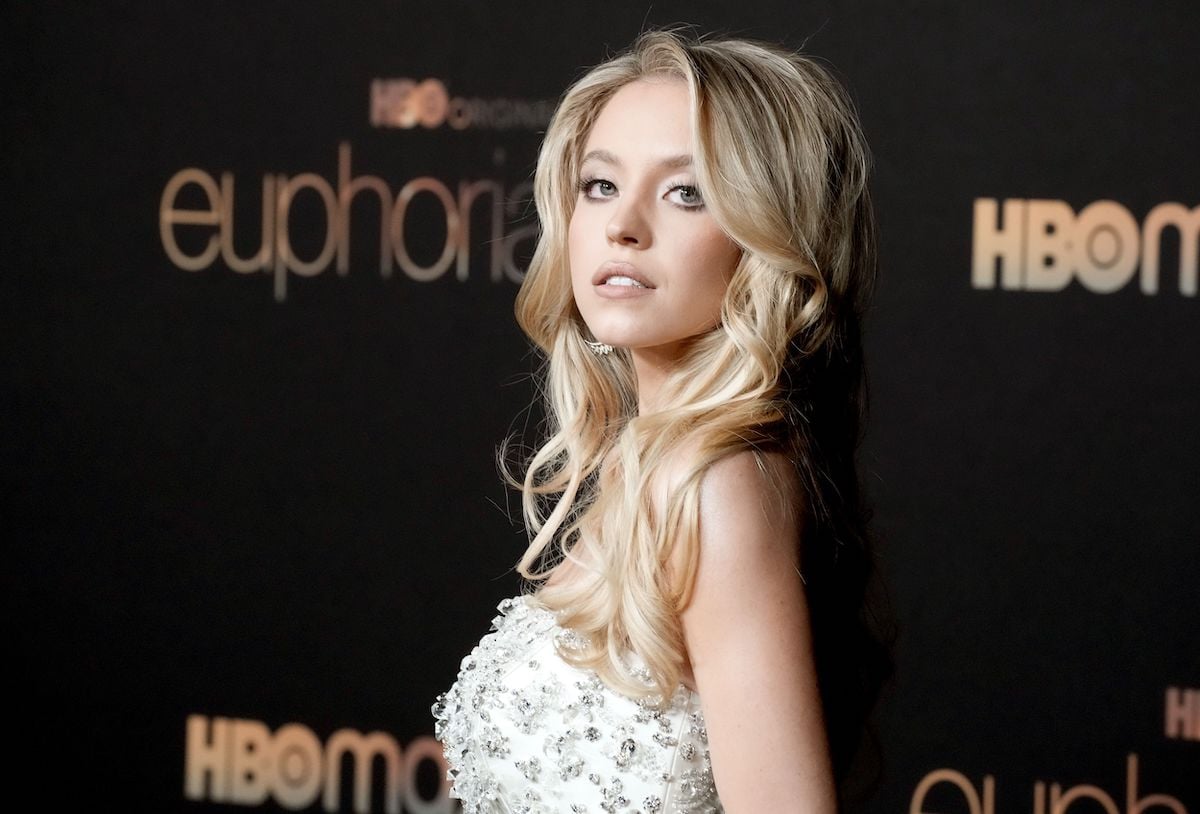 Cassie Howard's parents both struggle with substance abuse in 'Euphoria'
Sweeney portrays Cassie Howard on Euphoria. Thus far, her character's arc mostly centers around her relationships with the opposite sex and the dangers of being hypersexualized. However, there's no shortage of drug and alcohol abuse in Cassie's family. 
Viewers may recall that Cassie's mother has a very unhealthy relationship with alcohol and is rarely seen without a glass of wine. Meanwhile, Cassie's father became addicted to painkillers and eventually heroin before he stopped coming around. Having family members who abuse drugs and alcohol is actually something that Sweeney has in common with her character.
Sydney Sweeney shared that drug and alcohol addiction runs in her family 
In an interview with Elite Daily, Sweeney got candid about the substance abuse within her gene pool. "Drug and alcohol abuse, and addiction, runs in my family," she revealed. But unlike her character, Sweeney has absolutely no interest in doing drugs or drinking alcohol herself.
Fans of Euphoria likely recall that Cassie isn't opposed to drugs and alcohol. The doe-eyed blonde is constantly drinking at parties. And fans aren't likely to forget Cassie's infamous carousel scene where she self-pleasured in front of a crowd of people because she was hopped up on molly. However, Sweeney refuses to even dabble with drugs or even try alcohol. 
Sweeney has personally never tried drugs or alcohol 
"I just never really cared to try any of it," Sweeney shared about alcohol and drugs. The Players Table producer also revealed that her mother "would kill my a** if I ever came home drunk or high, and I was terrified of my mother."
Not only does Sweeney not drink alcohol, but you'll rarely find her sipping on anything that isn't water. In an interview with Bustle, the Sharp Objects alum admitted that she made a pact with herself at a young age that she'd drink water exclusively.
'The White Lotus' alum explains why she only drinks water 
"I have never even tried coffee," Sweeney admitted. "I only drink water — for whatever reason, when I was like, 12, I decided I would only drink water and I just stuck with it. I love water, it's my thing."
Of course, Sweeney occasionally deviates from her all-water beverage diet. However, her drink of choice is one that a child could easily order and enjoy. "I've had a Shirley Temple to celebrate, but I feel totally fine with just water."
It's pretty unorthodox that Sweeney only drinks water. However, given her family history, it's understandable that The Voyeurs actor has absolutely no interest in drugs and alcohol. Unfortunately, the same thing can't be said for her troubled Euphoria character. We can only hope that Cassie develops a healthier relationship with substances in the coming episodes. But, considering what she got up to in the first episode of Season 2, fans shouldn't hold their breath.