'Euphoria': Sydney Sweeney Addresses if Cassie and Maddy Will Team up Against Nate
Euphoria Season 2 showed a break up within a friendship. Cassie Howard (Sydney Sweeney) betrayed Maddy Perez (Alexa Demie), but fans are hoping they'll come together for a good cause next season. This is what Sweeney had to say about that theory. 
[Spoiler alert: Euphoria Season 2 finale spoilers ahead.]
Cassie and Maddy's friendship might be over in 'Euphoria'
​​​​RELATED: 'Euphoria': Jack Harlow Prefers Maddy Over Cassie
Cassie and Maddy were best friends in season 1. But season 2 started with Cassie sneaking behind Maddy's back to hook up with Nate Jacobs (Jacob Elordi). Nate and Maddy were broken up, but that didn't make it any less scandalous. 
Nate considered going back to Maddy, but then Rue Bennett (Zendaya) revealed his affair with Cassie to her. The season ended with everyone watching Lexi's (Maude Apatow) play. Nate was unhappy with how he was portrayed and dumped Cassie for it.
Maddy decided to finally fight Cassie for her betrayal. It's hard to imagine they'll ever be able to bounce back from this.
Sydney Sweeney addresses if Cassie and Maddy will team up against Nate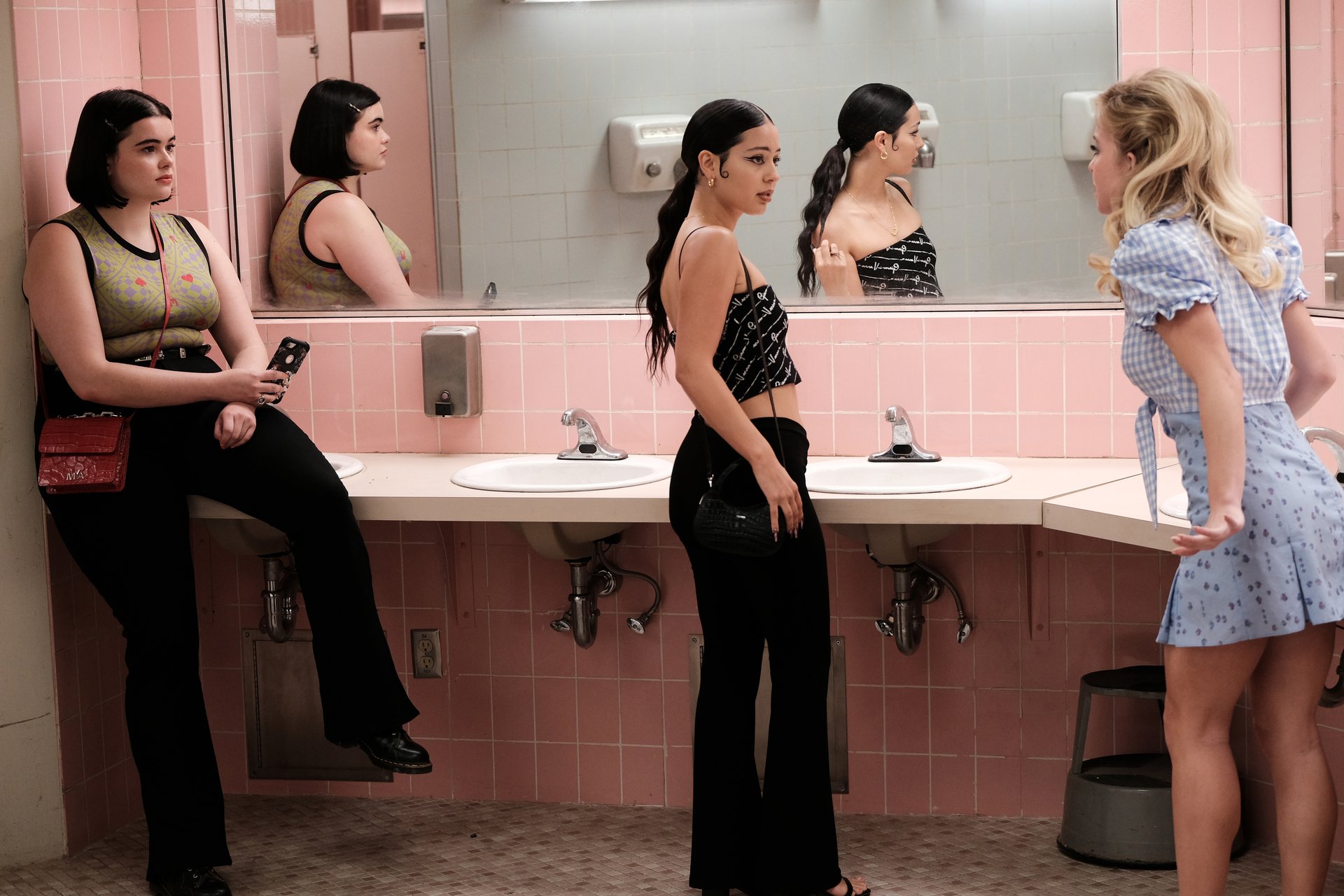 RELATED: 'Euphoria': Sydney Sweeney Turned Down the Chance to Play Maddy
Cassie and Maddy's friendship is at an odd place at the end of season 2. Maddy has beaten her up to get her revenge. But then Cassie confided in her afterward saying Nate just dumped her. Maddy didn't look that sympathetic but said this will only be the beginning of their relationship.
Sweeney talked to Entertainment Weekly and revealed what she's hoping to see next season. "As an actor, I hope that Cassie still has a lot of demons and things to figure out within herself because that's what's fun to play," she said.
Marcus Jones mentioned some fans are hoping they'll team up against Nate. "Cassie loves Nate," Sweeney said. "A little too much," Jones said. "Yeah. Cassie loves Nate," Sweeney repeated.
That doesn't give much hope for Maddy and Cassie to work together. Cassie might keep choosing Nate over everyone else.
Will Nate continue to be a villain in season 3?
RELATED: 'Euphoria': McKay Actor Reacts to Cassie and Nate's Affair
Nate was very abusive toward Maddy during their relationship. That didn't change in season 3. He snuck into her room and threatened her with a gun to get the video of his father, Cal (Eric Dane) having sexual contact with underage Jules Vaughn (Hunter Schafer).
It was definitely a scary moment that was followed up by some confusing scenes. Nate handed the video to Jules, who questioned if he's supposed to be good now. He denied this. The season then ended with Nate turning Cal into the cops with a thumb drive of the videos he secretly made. Nate said he wanted revenge, but only time will tell if there's anything more behind his actions next season.