'Euphoria': Sydney Sweeney Never Asked Sam Levinson to Cut Scenes
The curtains are closed on Euphoria Season 2, but fans are still buzzing about the dark drama and they aren't the only ones. The series has become one of HBO's most successful shows and is frequently discussed by many news outlets. However, the show has received a fair amount of criticism as well. Those critical of the show feel that Sam Levinson (Euphoria's writer, creator, and showrunner) relies on style over substance. The director has been criticized for gratuitous nudity, poor plotlines, and more.
But despite the criticism that Levison has received, many of Euphoria's main cast members seem eager to sing his praises. Sydney Sweeney, for example, has championed the director's collaborative spirit. Sweeney, of course, portrays Cassie Howard on the hit show. In an interview with The Independent, she gushed about Levinson honoring her feelings about nude scenes.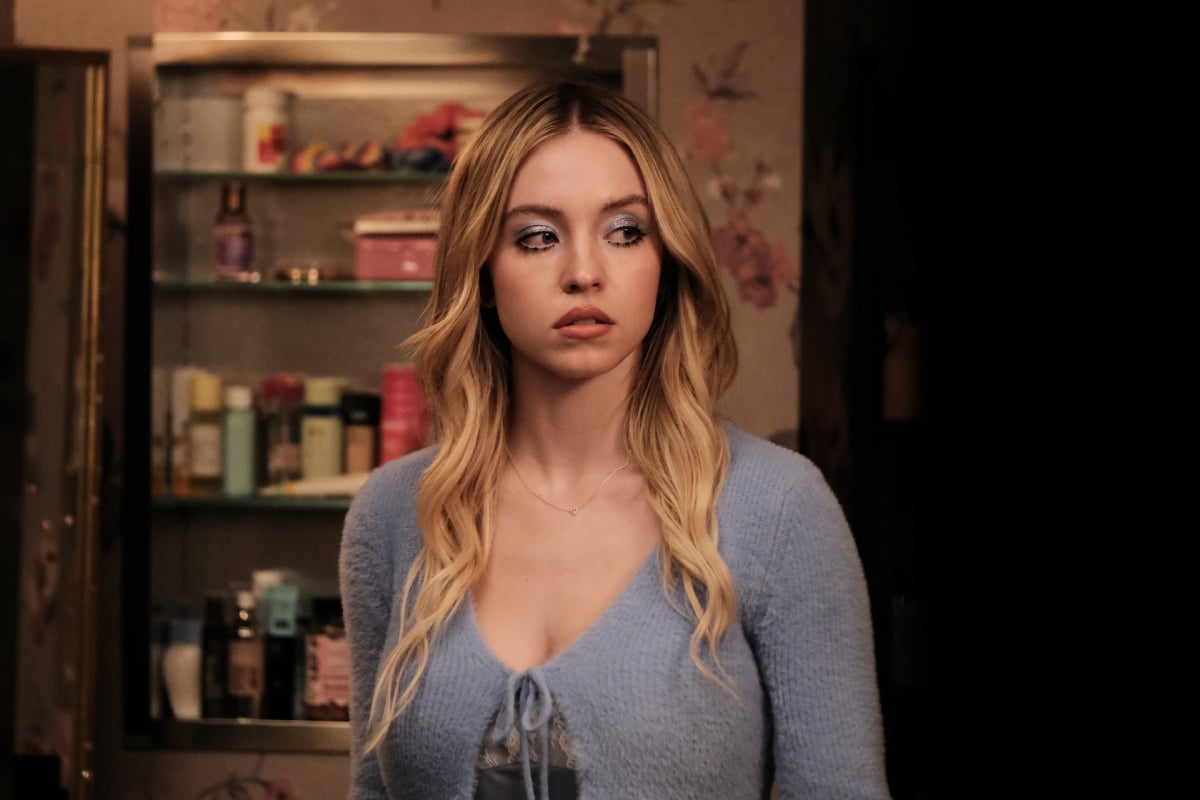 Sydney Sweeney gushes about 'Euphoria' writer, Sam Levinson
"Sam is amazing," Sweeney shared about the Euphoria showrunner. "There are moments where Cassie was supposed to be shirtless and I would tell Sam, 'I don't really think that's necessary here.' He was like, 'OK, we don't need it.' I've never felt like Sam has pushed it on me or was trying to get a nude scene into an HBO show. When I didn't want to do it, he didn't make me."
RELATED: 'Euphoria' Takes Forever to Film: 'The Schedule Changes Every Day'
Once Sweeney gave the aforementioned interview, there were reports that she had some of Cassie's nude scenes cut from Euphoria. However, what she was implying was that she was allowed to wear clothes in those scenes rather than perform them in the nude. In an interview with Teen Vogue, she explains how her words were taken out of context and what she was really trying to convey with her anecdote.
Sweeney never asked Levinson to cut any scenes from season 2
"I never asked him to cut any scenes," the Euphoria star shared. "It got twisted and turned and it became its own beast, and I was like, 'Oh, my God.' It was more how respectful Sam is and how incredible of a director he is, that he would never make me do something I didn't feel comfortable with."
RELATED: Sydney Sweeney's Boyfriend, Jonathan Davino, Is a Producer on Her Show
Part of Sweeney's discomfort about shooting the proposed nude scenes was that she felt that viewers would be focusing on the wrong thing. Rather than focusing on the scene, Sweeney worried that Euphoria fans would be focused on her body. In an interview with The Washington Post, she gave details about her conversation with Levinson.
Why Sweeney didn't feel like Cassie needed to be nude in some of her 'Euphoria' scenes
"I said, 'Sam, I don't think that she needs to be naked in the scene and I don't feel comfortable doing it. Everyone's just going to look at my boobs and not actually take the scene seriously for the content that's happening,'" Sweeney stated. Clearly, Sweeney feels comfortable advocating for herself on the set of Euphoria. However, her anecdotes, whether inadvertently or not, seem to support criticism that Levinson uses nudity gratuitously.
RELATED: Alexa Demie Reveals 'Euphoria's' Nudity Was 'Tough': 'It Was Hard for Me'