'Euphoria': Sydney Sweeney Rejected Some Shirtless Scenes: 'I Didn't Want to Do It'
Sydney Sweeney gets candid about her level of comfortability on the set of 'Euphoria' in regards to the intimate sex scenes that require nudity.
After a long hiatus, Euphoria Season 2 is finally here. And it seems that the darkness of the first season was only a prelude to the sophomore season. The characters seem to be falling further and further down their respective rabbit holes. One character, in particular, that has fans deeply concerned is Cassie Howard, who is portrayed by Sydney Sweeney.
Cassie has always had some serious issues in her love life. However, in Euphoria Season 2, she seems to be falling off of the deep end. In the very first episode, she's seen hooking up with Nate Jacobs. Not only is Nate an abuser and an all-around terrible person, but he's also the ex-boyfriend of Cassie's best friend, Maddy Perez.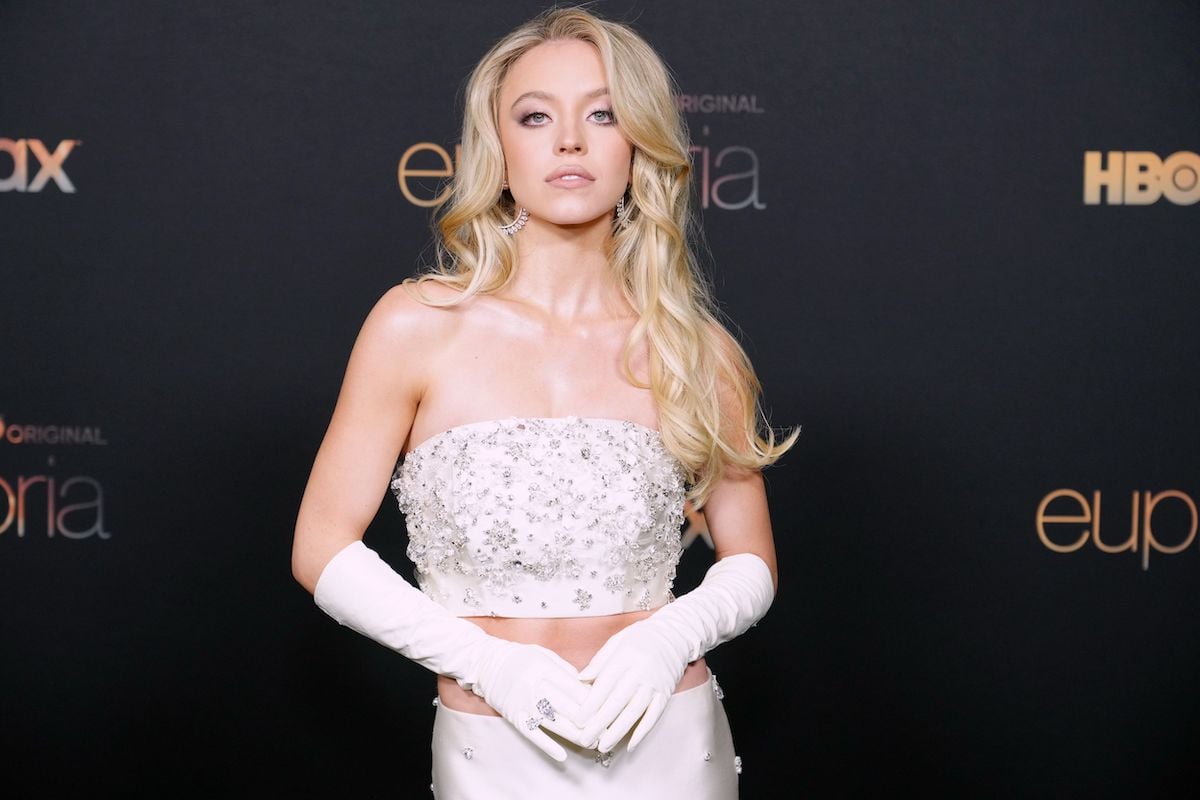 Sydney Sweeney loves the work she does with her character, Cassie Howard, on 'Euphoria'
While Cassie may be a problematic character, Sweeney truly enjoys playing someone so layered and nuanced. However, she has issues with the way her work on the hit TV show has been perceived. Because the producer's role in Euphoria requires nudity, she feels that a lot of people have been focusing on that rather than her acting chops.
"I'm very proud of my work in Euphoria," Sweeney shared with Independent. "I thought it was a great performance. But no one talks about it because I got naked. I do The White Lotus and all of a sudden critics are paying attention. People are loving me. They're going, 'Oh my God, what's she doing next?' I was like, 'Did you not see that in Euphoria? Did you not see that in The Handmaid's Tale?'"
Sam Levinson took out some of Cassie's topless scenes because Sweeney felt they were gratuitous
Interestingly enough, Sweeney almost passed up her opportunity to join the Euphoria cast because of the nudity that the role required. However, she eventually knew that she wanted to join the cast. And while Cassie may have experienced her fair share of uncomfortable sexual experiences, Sweeney has always felt safe on set. In fact, she even feels comfortable enough to tell Euphoria creator, Sam Levinson, when she feels the nudity is gratuitous.
"Sam is amazing," Sweeney gushed about the Euphoria writer. "There are moments where Cassie was supposed to be shirtless and I would tell Sam, 'I don't really think that's necessary here.' He was like, 'OK, we don't need it.' I've never felt like Sam has pushed it on me or was trying to get a nude scene into an HBO show. When I didn't want to do it, he didn't make me."
Sweeney also has the support of 'Euphoria's' intimacy coordinator
In addition to having Levinson's support, Sweeney also has Euphoria's intimacy coordinator looking out for her. Amanda Blumenthal carefully choreographs all the scenes that require nudity and intimacy. She makes sure that all actors are comfortable with what's happening. She also is equipped with breath mints to ensure that everyone's experience is as pleasurable as it can possibly be. Still, it's great that Sweeney feels great advocating for herself and herself and her character without Blumenthal's assistance.