'Euphoria': Sydney Sweeney Reveals the Scene She Was Most Nervous to Film; It Wasn't a Nude Scene
Which scene in 'Euphoria' made Sydney Sweeney the most nervous? And how does the actor manage to combat those emotions to deliver with her performance?
When Sydney Sweeney first got the audition to play Cassie Howard in Euphoria, she turned it down. While she was intrigued by the idea of the show, she was pretty unnerved by what the role required of her. Having grown up in a fairly conservative family, Sweeney wasn't initially on board with doing nudity, which led her to pass on the audition.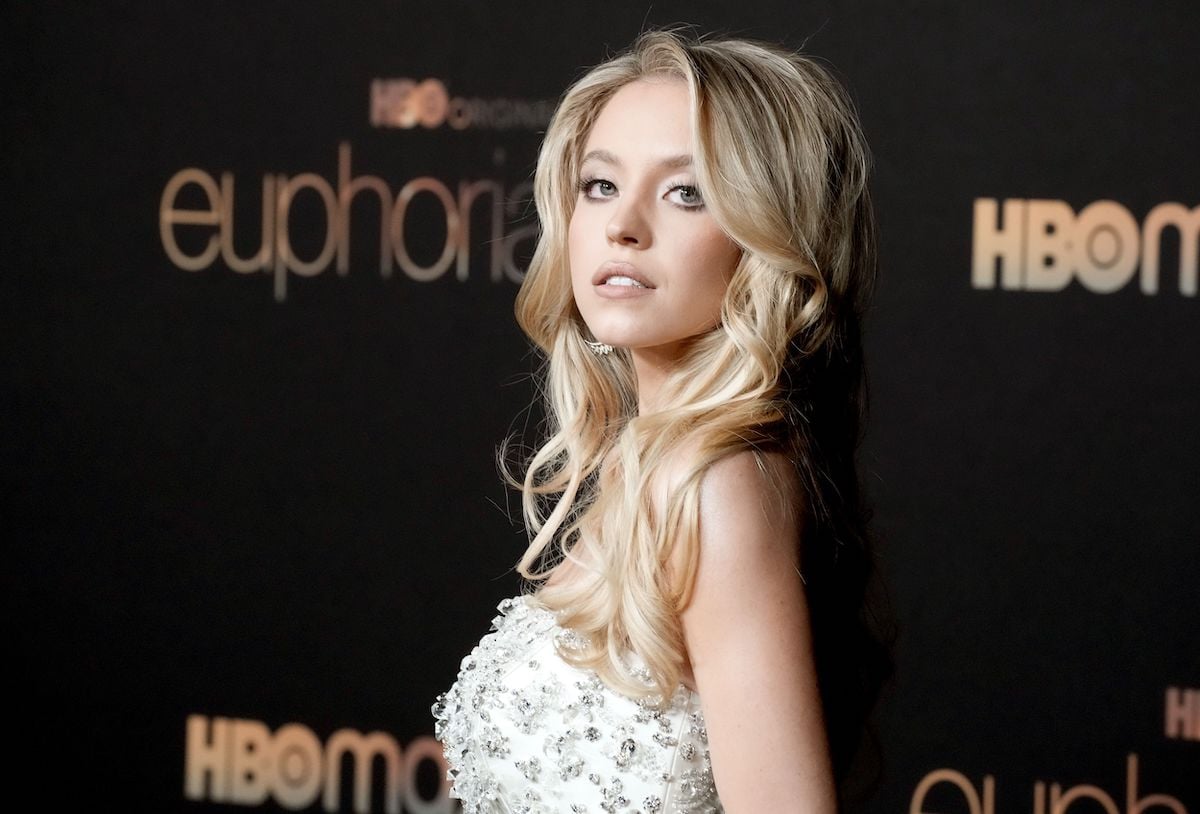 Why did Sydney Sweeney change her mind about playing Cassie Howard in 'Euphoria'?
Though Sweeney had her reservations about playing Cassie, when the audition crossed her path a second time, she felt compelled to put herself on tape for the role. As luck would have it, the Spokane native ended up booking the coveted role in Euphoria off of her tape. 
Naturally, Sweeney was still apprehensive about the nude scenes in the show. However, after speaking with Euphoria's writer and creator, Sam Levinson, she felt more at ease. Levinson ensured The Players Table producer that the nudity wouldn't be gratuitous or for the sake of shock value and she eventually accepted the role. 
Which scene was Sweeney most nervous to film?
Even after her conversation with Levinson, Sweeney still had some nerves about filming her nude scenes. However, there was another scene in Euphoria that she was even more anxious to film where she was completely clothed. In an interview with Elle Australia, The Voyeurs star revealed the scene that made her most nervous.
"The carousel [from Euphoria season one], I've never done anything like that before," Sweeney shared. Fans will recall that the carousel scene occurred in episode 4 of season 1. In the scene, Cassie, who has taken quite a bit of molly, publicly masturbates while riding the carousel with a boy from her school.
'The Voyuers' actor likes to feel challenged by her work
The carousel scene required Sweeney to be quite vulnerable, especially since Cassie draws quite the crowd with her performance. And while the Euphoria actor was nervous about the scene, she admits that doing challenging scenes is a rewarding experience.
"If it's challenging and something that I haven't experienced or might scare me a little bit then I want to do it, because if this isn't challenging then it wouldn't be fun," Sweeney admitted.
Sweeney talks about the importance of 'Euphoria's' intimacy coordinator 
Sweeney may feel challenged by some of the more intimate scenes in Euphoria, but she always feels safe while filming them. She attributes a lot of this safety to the intimacy coordinator who has been present for both seasons. This person choreographs all intimate scenes, even makeout scenes, and also makes sure that everyone involved is comfortable and protected. 
"It adds another level of comfort (and they have a lot of mints and gum)," Sweeney revealed about Euphoria's intimacy coordinator. "I'm really lucky because all my castmates are so kind and Sam [Levinson] is amazing. It's a very safe and incredible environment to do such scenes in and having the intimacy coordinator adds another level of 'I feel OK, I feel safe and this is for my character.'"