'Euphoria': Sydney Sweeney Turned Down the Chance to Play Maddy
When Sydney Sweeney first got the audition for 'Euphoria,' she was asked to read for the role of Maddy. After rejecting it, the producers asked her to read for Cassie.
Sydney Sweeney is certainly standing out in season 2 of Euphoria. Her character, Cassie Howard, has given fans a ton to talk about. Through Cassie's many breakdowns and outbursts, she has managed to bring both comedy and drama to the popular HBO series. Because Sweeney does a great job bringing Cassie to life, it's hard to imagine the actor playing any other character. Thus, it might shock some fans to learn that Sweeney's original Euphoria audition was for the role of Maddy.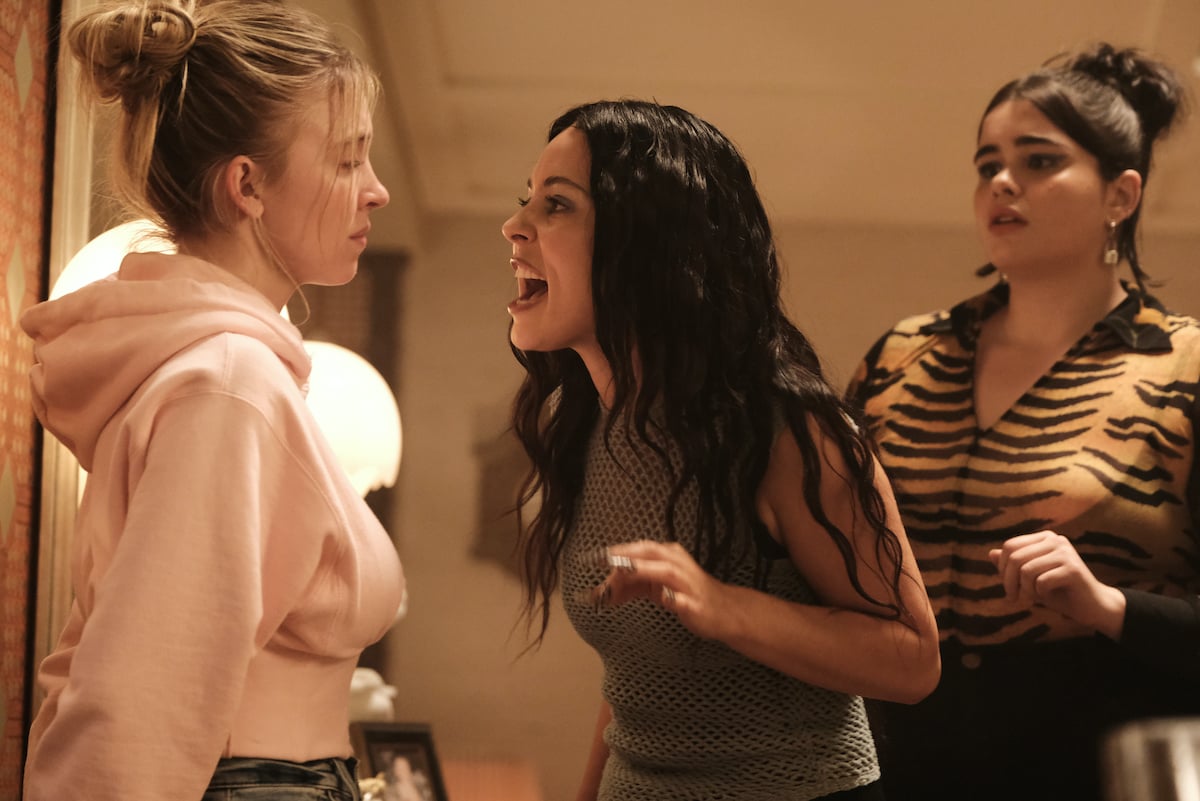 Sydney Sweeney was initially asked to read for the role of Maddy Perez
Cassie's best friend, Maddy Perez, is played flawlessly by Alexa Demie. Though Maddy, like Cassie, is inherently flawed, Demie's charisma somehow makes the character both likable and even enviable for fans.
Funnily enough, when Sweeney first received her audition for Euphoria, she was asked to read for the role of Maddy. However, she passed on the opportunity because of how risqué the show was.
The 'Euphoria' producers reached out to Sweeney about auditioning for Cassie Howard
"What's crazy — and this is going to sound really bad — is when I first got sent the audition, I was too nervous to go do it," the Euphoria star revealed to StyleCaster. "I grew up in a smaller town with my family, who are a little more conservative, and I was like, 'They're going to kill me if I do something like this.'"
But the Euphoria producers weren't taking no for an answer. After Sweeney rejected the opportunity to play Maddy, they reached out to her asking whether she'd consider auditioning for the role of Cassie. Sweeney first asked to read the pilot episode before agreeing to audition. However, that didn't tell her much more about her character. "It's literally just Cassie getting naked on a bed," Sweeney told The Washington Post.
Why Sweeney said yes to joining the 'Euphoria' cast
While the Euphoria pilot didn't tell her much more about Cassie, it did make her want to audition for the show. She put herself on tape and ended up booking the part. But even after winning the role, Sweeney wasn't sure she would take it. She wanted to know more about Cassie's arc, so she requested more scripts. She also scheduled a phone call with Euphoria's creator, Sam Levinson, to get a better understanding of her character.
Sweeney's conversation with Levinson helped her make the decision to join the Euphoria cast. "I knew I could bring way more to Cassie than what is just written," Sweeney revealed.
Sweeney built Cassie from the ground up
One of the ways Sweeney adds depth to her characters is through her famous character books. Before she started shooting Euphoria, she outlined all the details of Cassie's life.
"Before we went into filming, I actually got to sit down and build Cassie's character book," Sweeney revealed to Euphoria Unfiltered about preparing for the role. "That is an interactive timeline diary of her entire life, and so something that happened when she was 2 with her dad will create how she reacts when she opens her ice-skating present on her 10th birthday."
Clearly, Sweeney is committed to her role in Euphoria. She may have passed on the opportunity to play Maddy, but Cassie seems like the perfect character for her to embody.