'Euphoria': Sydney Sweeney Wants More 'Evil' Cassie in Season 3
Euphoria Season 3 has been confirmed, but considering the gap between seasons 1 and 2, fans likely have a while to wait before the show returns. Sydney Sweeney's character Cassie Howard changed drastically in the second season. She began dating Nate Jacobs and lost a lot of fans' sympathy. Cassie started to embrace a darker side of herself as the season went on. Sweeney hopes to see more of it in season 3.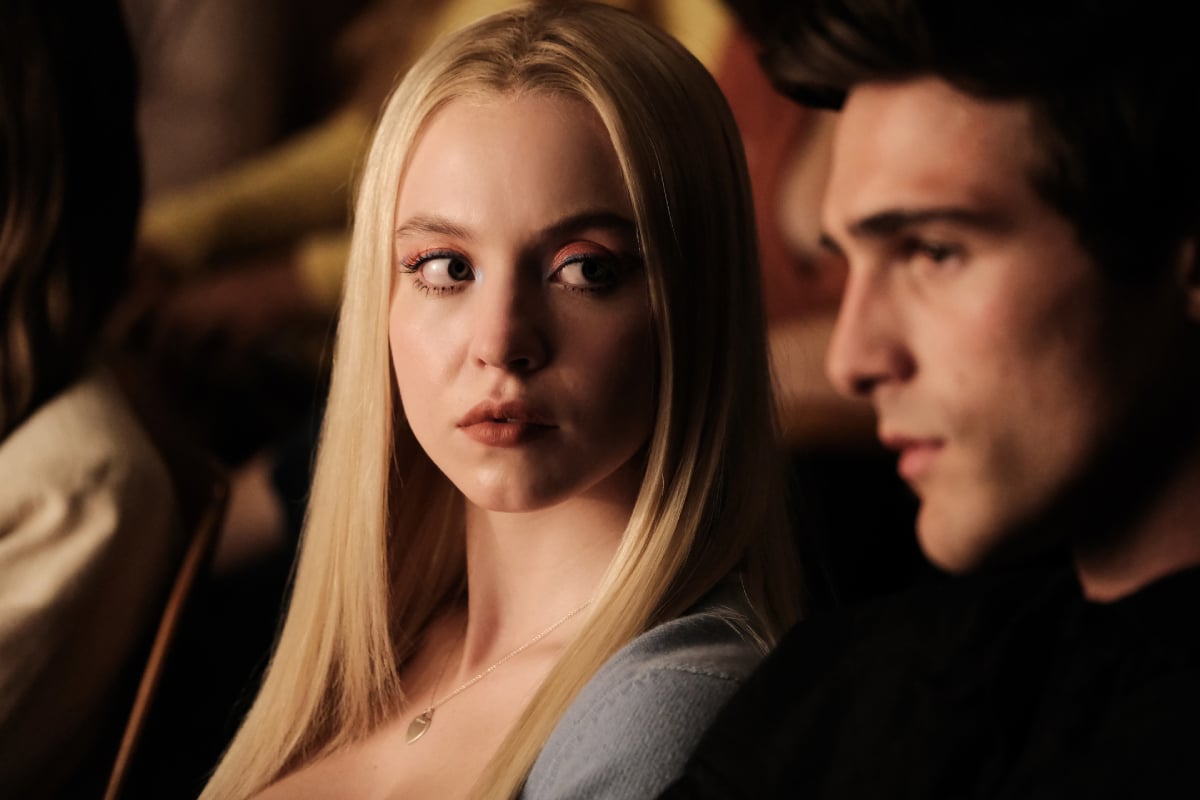 Will there be a season 3 of 'Euphoria'?
Euphoria Season 3 is officially a go. HBO made the announcement on social media on Feb. 4, 2022, prior to the season 2 finale. The pandemic delayed production for season 2, but next season likely won't have a much faster turnaround. Seventeen Magazine points out that Zendaya has quite a few projects coming up, so fans shouldn't expect new episodes until at least 2023.
Francesca Orsi, the Executive Vice President of HBO Programming, is excited for the series to return. She told Deadline, "We couldn't be more honored to work with this gifted, wildly talented team or more excited to continue our journey with them into season 3."
Sydney Sweeney hopes to explore more of Cassie's dark side in season 3
Cassie has always been a sensitive and emotional person who is desperate for love, but in season 2 she went looking for it in all the wrong places. At first, Cassie was terrified of Maddy finding out that she was sleeping with Nate Jacobs, but throughout the season a darker side of her started to emerge. Sydney Sweeney would like to see more of that in Euphoria Season 3.
"There was a bit of Cassie that I got to play with when she started saying that she's crazier than Maddy in a scene with Nate. And she kind of got a little more evil and dark and serious, and not so frantic. I would love to play with more of that streak within herself," Sweeney told Variety.
After Maddy found out the truth, Cassie took things a step further. She adopted a look that was eerily similar to Maddy's and became even more obsessed with Nate. In the season 2 finale, she even ran on stage during Lexi's play to confront her sister. During her on-stage speech, Cassie says, "I can play the f***ing villain."
Yet Cassie is clearly edging closer to the same abusive relationship Maddy was in and whether Cassie is a good person or a bad person isn't so black and white. "I like playing characters that are complex and have multiple layers. And people wonder if they're evil or good, and pure or not. I like playing characters that make people think and make me think," Sweeney told Variety.
Which cast members are returning for 'Euphoria' Season 3?
So far, there aren't any concrete details about the cast of Euphoria Season 3. However, fans can likely expect series regulars like Zendaya, Sydney Sweeney, Alexa Demie, Hunter Schafer, Jacob Elordi, Barbie Ferreira, Maude Apatow, and Angus Cloud to return. Season 3 will also likely include Rue's mother (Nika King), sister (Storm Reid), and sponsor (Colman Domingo).
Euphoria introduced a few new cast members, such as Dominic Fike and Chloe Cherry, in season 2. While appearing on an episode of The Tonight Show Starring Jimmy Fallon, Fike was asked, "Do you think we'll see you back for season 3?" He responded, "Absolutely." Chloe Cherry has also hinted that her character Faye will return. In an interview with Variety, she stated that she hopes Faye gets closer to Rue next season.
All episodes of Euphoria are currently streaming on HBO Max.