'Euphoria' Takes Forever to Film: 'The Schedule Changes Every Day'
Filming 'Euphoria' is nothing short of hard labor. The cast and crew put in a grueling amount of hours for months on end.
Fans of Euphoria were thrilled when HBO renewed the dark drama for season 3. However, viewers shouldn't expect a new season of the show for quite some time. Even if cast members like Zendaya and Sydney Sweeney weren't booked and busy, the third season still wouldn't premiere anytime soon. This is due to the fact that the hit show actually takes an exceptionally long time to film.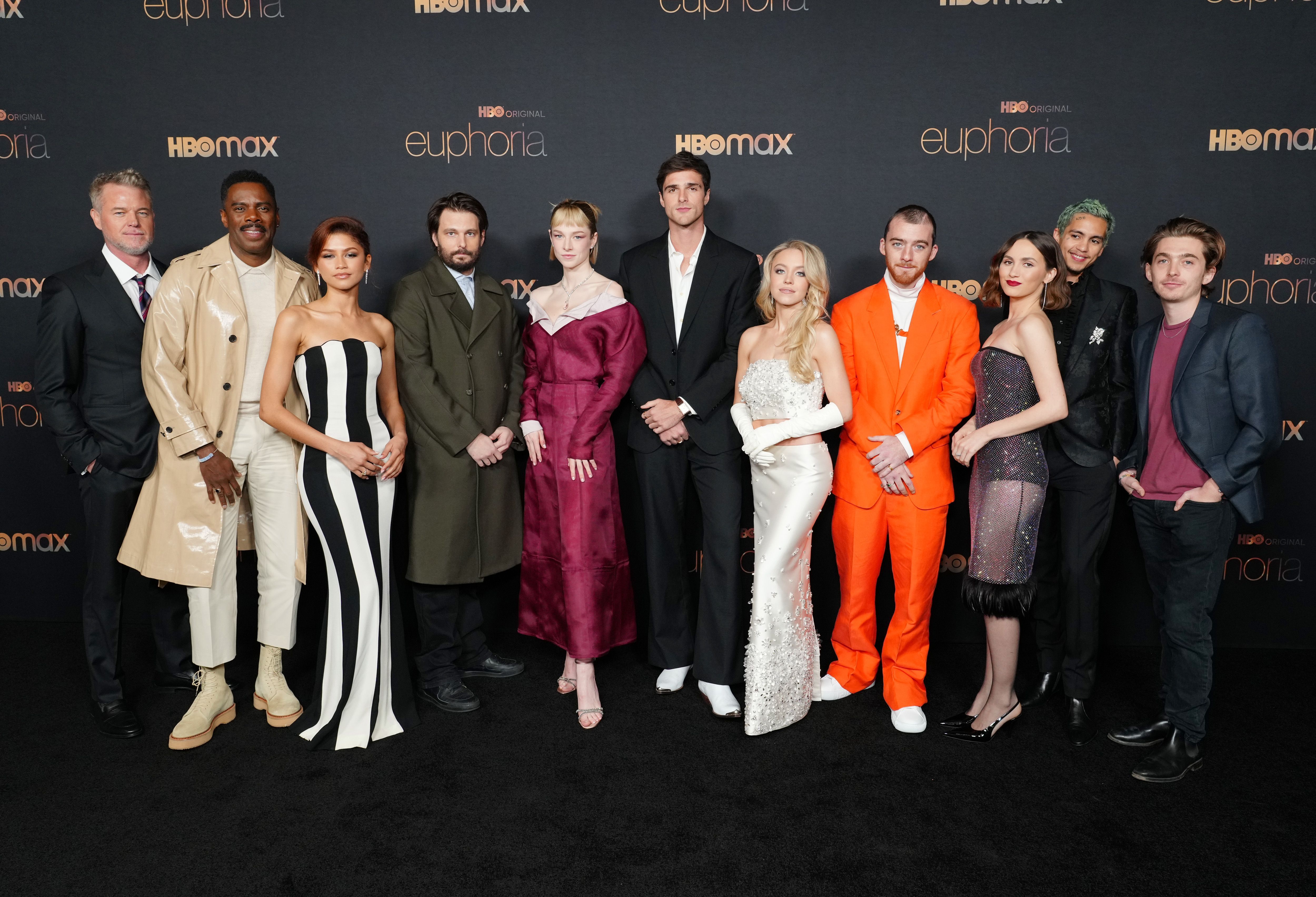 Why does 'Euphoria' take so long to film?
But what specifically accounts for Euphoria's long filming time? Part of it is due to the emphasis on cinematography. Season 2, for example, was shot exclusively on film. While this gave the show a uniquely gritty, visual feel, shooting on film can be meticulous work. If the camera happens to roll out, the cast and crew were tasked with reshooting the scene. And, since Euphoria utilizes a ton of long shots, having to reset and redo even one take required a fair amount of time.
The show's sole writer, Sam Levinson, likes to work in a spontaneous way
Another reason that the show takes forever to film is due to the way Sam Levinson works. Levinson serves as Euphoria's creator, sole writer, and frequent director. While most showrunners work from a set shot list, Levinson is known to frequently not utilize one. Instead, he likes to create on the fly and see what sticks.
"Most of the dailies of Euphoria are just me yelling out lines off-camera and then seeing what happens," Levinson explained in a conversation with Interview Magazine. "I think that's the fun of it. You want life and the unpredictability of things to seep in because that's what makes something feel alive. You throw out a line and then an actor runs with that idea and three other lines come out that are just a hilarious train of thought. That's the fun s***."
'Euphoria' cast members Sydney Sweeney and Jacob Elordi get candid about the long days on set
Levinson's unique approach makes for some very long days for the cast and crew. In an interview with Who What Where, Sweeney got candid about how intense the show's filming schedule is. "Whenever Euphoria comes back into the world kind of blocks me from being able to do anything else because it's literally 10 months out of my year," The Players Table producer shared. "And the schedule changes every day and we're working 16-18 hour days sometimes."
There have been reports from background actors that filming Euphoria is exceptionally grueling. However, many of the main cast members, while acknowledging the long workdays, have been quick to put a positive spin on the long hours. In an interview with The Hollywood Reporter, Jacob Elordi (Nate Jacobs) gave his take on the show's filming schedule.
"We do shoot really long days; sometimes 16-hour days," the Euphoria cast member shared. "It's kind of like the labor and the love of the work. You can't do that stuff in a short amount of time. At the end of it all, it's quite cathartic to work so hard and long on something and have a product that you're proud of come out."