'Euphoria': Tom Holland Is Not the Only Person Who Thinks He Deserves a Cameo — But the 'Spider-Man' Star Doesn't Want to Come Alone
Even though Zendaya has her concerns, Tom Holland is still petitioning for a cameo on 'Euphoria' – and he wants to bring along one of his 'Spider-Man' co-stars.
ARTICLE HIGHLIGHTS
Before Euphoria, Zendaya starred alongside Tom Holland in Marvel's Spider-Man trilogy.
Holland admits he has been 'petitioning' for a Euphoria cameo for a long time.
But he also doesn't want to make the cameo alone — he wants to bring another Spider-Man star along for the ride.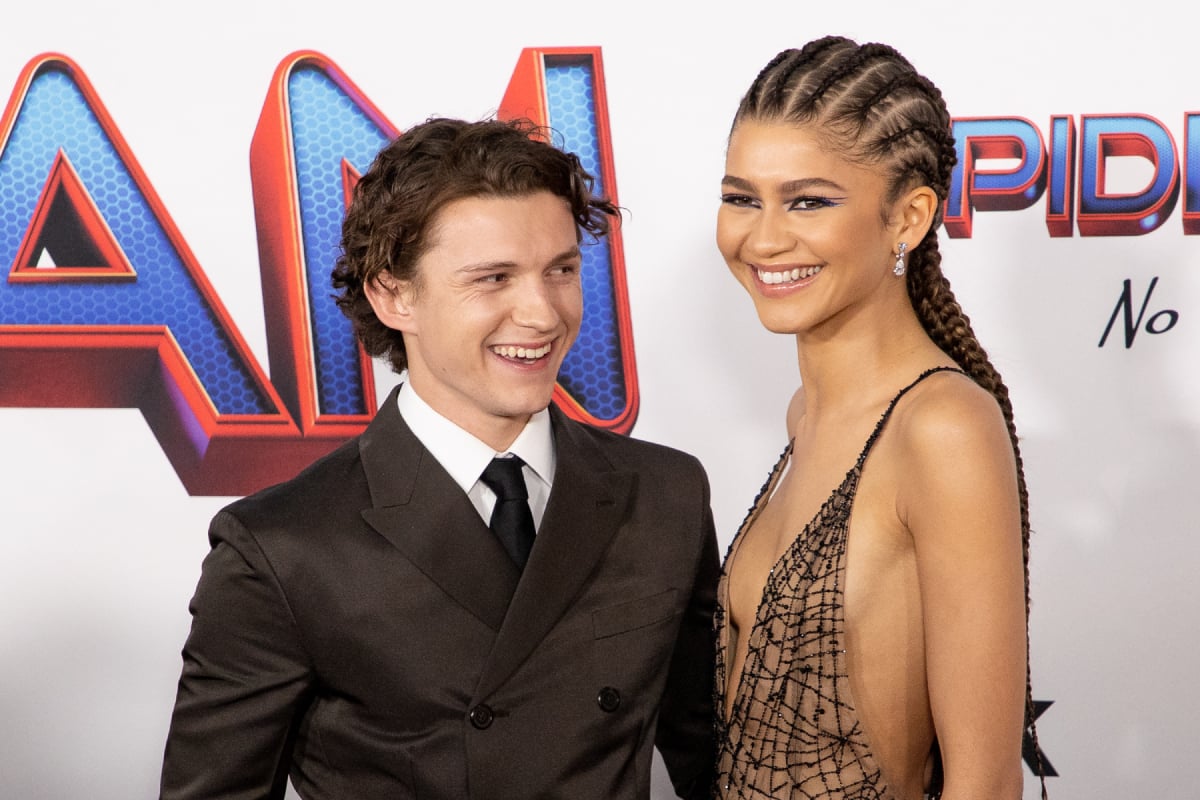 Euphoria is a hard-hitting teen drama about a group of high schoolers and their experiences with drugs, sex, and trauma. The HBO series has already made an Emmy winner out of star Zendaya. And now, fans are calling for a cameo from her real-life boyfriend, Marvel star Tom Holland — but the Spider-Man star admits he doesn't want to make a cameo on Euphoria alone.
Before 'Euphoria,' Zendaya starred alongside Tom Holland in Marvel's 'Spider-Man' trilogy
Before landing the role of Rue on Euphoria, Zendaya starred as MJ in the Sony/Marvel Spider-Man trilogy between 2017 and 2021. While Holland became a global superstar as the titular character, Zendaya melted fan's hearts.
Her on-screen chemistry with Holland was impossible to ignore. And their real-life relationship eventually went from friendship to romance during filming. Now, fans want to see the couple together in other projects — including HBO's Euphoria.
Tom Holland admits he has been 'petitioning' for a 'Euphoria' cameo for a long time
During a December 2021 IMDB interview with his girlfriend, Holland once again expressed his desire to appear on Euphoria. He also admitted to campaigning hard for a cameo. Zendaya was obviously aware of his desire to be on the show, and she promised to make some calls.
"Listen, I have been petitioning for this for a long time and it has not happened yet and I'm very disappointed," Holland joked. "I must have come to visit Euphoria at least 30 times this season."
"We should've tried to, like, easter egg, put you in there," Zendaya added. "OK, let me talk to some people. HBO! Let's get them on the phone."
The 'Spider-Man' star doesn't want to make his 'Euphoria' cameo alone
Per ComicBook.com, Holland said during a conversation with Collider that he would love to make a guest appearance on Euphoria. But he says he doesn't want to do it alone. Instead, he wants to appear alongside his Spider-Man co-star and bestie Jacob Batalon (Ned Leeds).
"I'd love to be in Euphoria, but with Jacob Batalon," Holland confessed. "I'd love for us to just be in the background of one of Zendaya's scenes, just because they're two of my best friends and I would love to do anything with them, but also I love that show so it'd be nice to be a part of that.
Sydney Sweeney is all for Spider-Man popping up in East Highlands – but Zendaya has her doubts
Zendaya's Euphoria co-star Sydney Sweeney (Cassie) didn't think about the possible obstacles. She just wants Spidey to save the day.
"I really feel like we just need Spider-Man to come in and save the day. East Highlands f***ed up … Euphoria meets the MCU," Sweeney said.
But in a separate interview with IMDB, Zendaya expressed her doubts about her boyfriend appearing on the wildly popular drama. The reason being his employer — Disney.
"I don't know how Disney would feel about that, but yeah," Zendaya said.
The 'Euphoria' star is taking things to the next level with Tom Holland
Even if Holland never makes a cameo on Euphoria, it's clear that his relationship with Zendaya is going strong. In fact, they are taking things to the next level. According to Marie Claire, the couple just purchased a $4 million home together in South West London.
"They are over the moon about the property and getting their first home together," a source revealed to the Mirror. "They are very much in love and wanted their first home to be in London where Tom grew up. Everyone is thrilled for them."
New episodes of Euphoria air Sundays on HBO. Spider-Way: No Way Home is currently playing in theaters. The movie will hit streaming via STARZ "sometime in the next six months," per Deadline.