'Euphoria': Zendaya Doesn't Think the Show Is 'That Shocking'
Zendaya wowed fans with her performance of Rue Bennett in 'Euphoria' and they can't wait to see more in Season 2. The actor gets candid about the hit drama.
Fans have been waiting for what feels like forever, but Euphoria Season 2 is finally here. Over two years have passed since the show originally premiered on HBO, but the cast has promised that the sophomore season is worth the wait. Finally, viewers have the opportunity to check back in with Rue and the gang. But Zendaya has warned fans that these new episodes will likely be very difficult to stomach.
Zendaya, of course, headlines the hit drama and portrays Rue, a 17-year-old drug addict. Her performance in Euphoria Season 1 helped her cement her career as a serious actor. Thanks to her portrayal of Rue, she earned her very first Emmy nomination and win. This was a huge stepping stone for the Oakland native, particularly since some people were initially skeptical about her taking on such a dark role.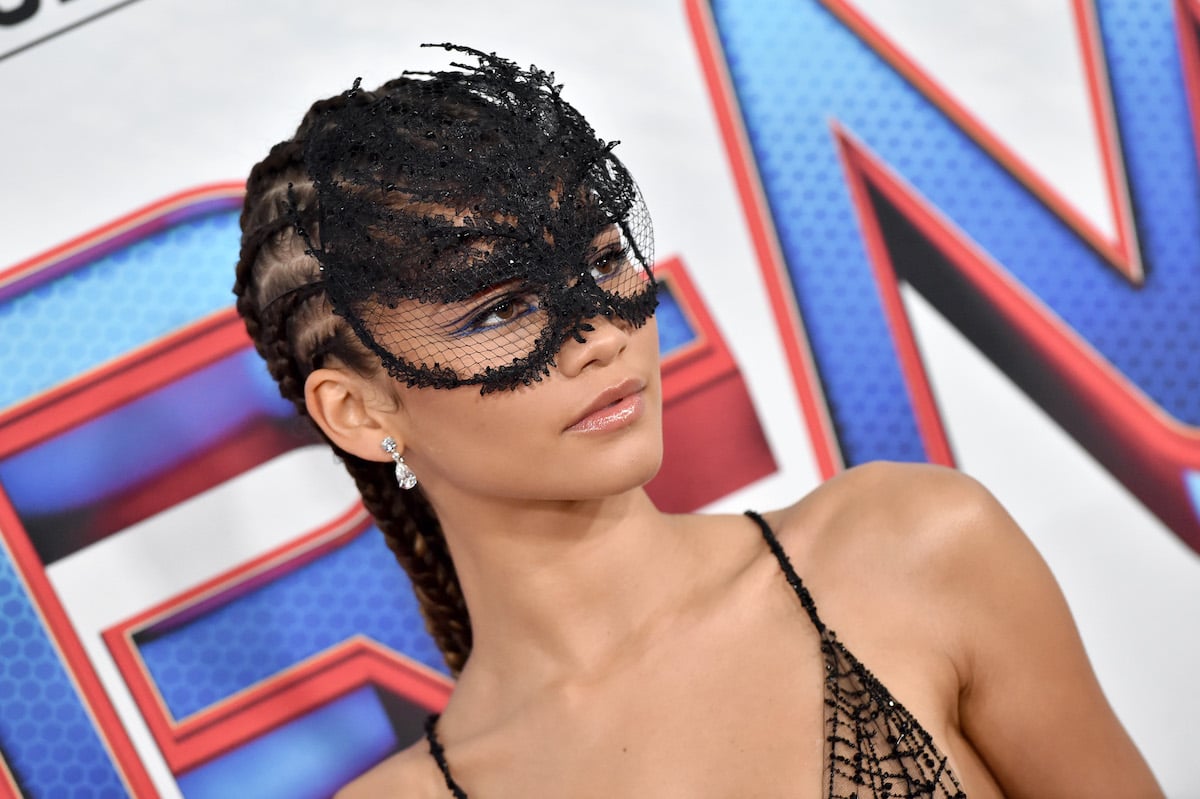 Some people thought it was a stretch for Zendaya to jump from Disney to 'Euphoria'
Like many child stars before her, Zendaya made a name for herself through the Disney Channel. Over the years, she headlined a number of TV shows and movies. In fact, there were only 16 months between Euphoria and the series finale of her Disney show, K.C. Undercover. Because of this, some people were skeptical that Zendaya could handle such a dark drama.
Others wondered if Zendaya was deliberately choosing Euphoria because the show was "proactive". Certainly, other Disney Channel stars have made decisions to intentionally distance themselves from the mouse house. However, doing Euphoria for shock value didn't seem to be the "Replay" singer's modus operandi. In fact, Zendaya didn't even think of the HBO drama as all that shocking.
Why the 'Spider-Man: No Way Home' star doesn't think the HBO drama is all that shocking
"I don't find it that shocking, to be honest," Zendaya said about Euphoria Season 1 when speaking with the New York Times. "People will. I kind of accepted the fact that it would be polarizing. I found a little calm in that. Whether people like it or not, it's real. I'm telling somebody's story. Just because it's not happening to you doesn't mean it's not happening all the time, every day." 
Certainly, the show has shed light on some of the realities that teenagers experience in today's day and age. And viewers can expect that trend to continue in Euphoria Season 2. According to the cast, the sophomore season is even darker than its predecessor. Certainly, the trailers show that it won't be an easy road for Rue and her friends.
Zendaya called 'Euphoria' Season 2 a challenge
"It's definitely challenging, it's a challenging season," Zendaya shared with Teen Vogue about Euphoria Season 2. But despite the hardships of the upcoming season, fans are eager to see what will unfold. Certainly, skeptics are no longer questioning whether or not Zendaya can handle the material. After all, the Disney alum has more than proven herself capable of handling such a dark and multifaceted character.