'Euphoria': Zendaya Gushes Over Hunter Schafer; 'She's an Angel. She's a Truly Perfect Person'
The cast of Euphoria has never been shy about how much they all get along. From Storm Reid adorably celebrating Zendaya's first Emmy win to Sydney Sweeney posting behind-the-scenes photos of her and Alexis Demie, clearly, there's a bit of a lovefest between the actors. But, one relationship that Euphoria fans really love watching on and off the screen is the one between Zendaya and Hunter Schafer who play Rue and Jules respectively.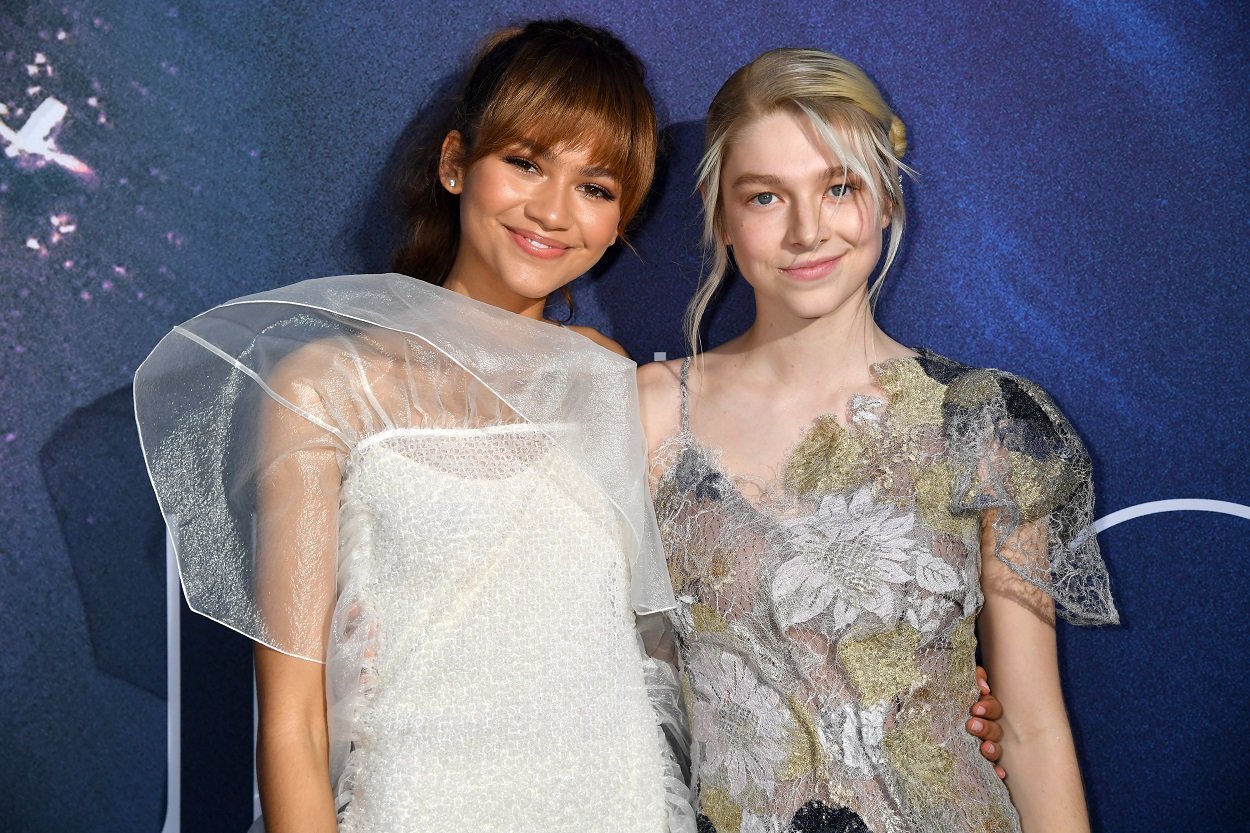 Rue and Jules (or Rules as Euphoria fans have lovingly dubbed them) easily have the strongest relationship on the show. After all, it's only because of Jules that Rue even attempts to finally get clean and stop doing drugs. But Jules and Rue aren't the only ones that have a strong relationship. Schafer and Zendaya also have a fantastic bond. The pair have become close friends and Schafer has even referred to Zendaya as her closest collaborator.
Zendaya gushes about her fellow 'Euphoria' cast member, Hunter Schafer
Zendaya speaks very highly of Schafer also. Not only does she admire Schafer's talents as an actor, but she also is in awe of who Schafer is as a person. "She's an angel," the actor gushed over her fellow Euphoria castmate in an interview with Collider. "She's a truly perfect person, through and through. When she comes into a room, she's like this ray of sunshine that reflects off of everyone. I can't even think of more positive things to say about her, as a human. She's just amazing. She's fu*kin' brilliant."
Clearly Schafer's unique energy is something that she brought to the character of Jules. Rue is completely enamored Jules and the warm, ethereal, energy that she possesses. Sam Levinson, who directed, wrote, and created Euphoria, was particularly interested in exploring all the ways that Jules would be able to impact Rue because of her sweet disposition.
How Jules pushes Rue to be a better person
"The dynamic between Rue and Jules is the idea that someone can come into your life, and you just wanna be a better person because of them," Levinson shared about his Euphoria characters. "That's something that's really, really palpable. The thing that interested me most was the main thrust of the show and Rue's desire to be a better person because of Jules."
Zendaya echoed Levinson's thoughts but added that their relationship is also complex because of how much Rue comes to rely on Jules for her happiness. "I like that their relationship is beautiful and there's love, but it also deals with the idea of co-dependency in a relationship, and how her addiction and her sobriety can affect someone else," the Euphoria star shared. "What does that look like, and how does it end up affecting the person that you're with? And Hunter is phenomenal and wonderful. It's not hard to be in love with her, on camera. She's just amazing."
'Euphoria' returns for a special episode on December 6, 2020
Clearly, Zendaya has lots of love for Schafer and her lovable character, Jules. That admiration and respect translates beautifully on screen as well. While Euphoria fans may have to wait longer than they wanted to see where Jules and Rue end up in season 2, at least the cast is gifting them with two bridge episodes in the interim.