'Euphoria': Zendaya on How Playing Rue Has Changed Her Personality
Though Zendaya has been a household name for years, her lead role on the HBO series, Euphoria has taken her career to the next level. In the teen drama, Zendaya plays 17-year-old Rue, a drug-addicted teen with no desire to stay sober. The show explores a whole host of themes including gender identity, family dynamics, and sexuality, and fans are eagerly awaiting a second season.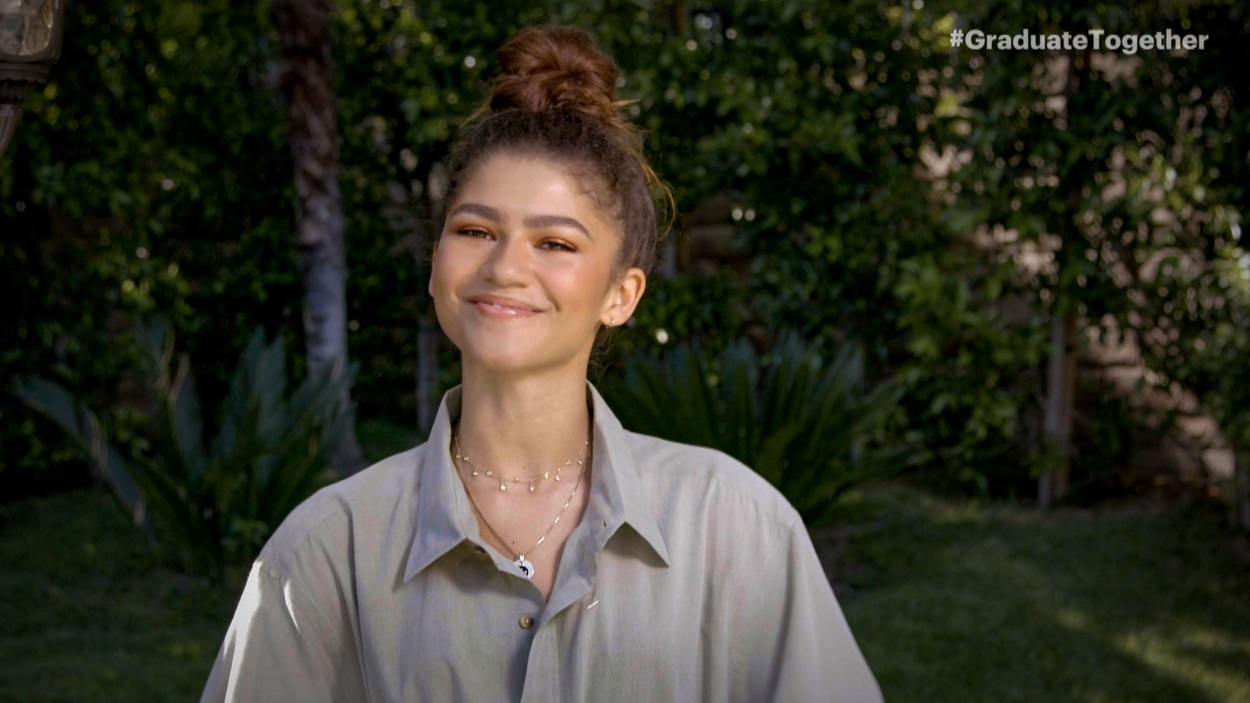 But, fans aren't the only ones paying attention to Euphoria. The show has also received high marks from critics. The series was renewed for a second season before the first one even finished airing. Furthermore, the show receive six Emmy nominations for its first season including one for Zendaya. The 23-year-old earned her first Emmy nomination for Outstanding Lead Actress in a Drama Series.
How 'Euphoria' changed the course of Zendaya's career
Though Zendaya's nomination for Euphoria was largely considered a surprise in the industry, nobody could say it wasn't well-deserved. Portraying Rue demonstrated Zendaya's complete departure from the Disney roles that made her famous. Playing Rue allowed the "Rewrite the Stars" singer to access a grittier side of her persona and demonstrate her range as an actor. Furthermore, it showed that she was more than ready for more adult roles.
But, starring in Euphoria hasn't just changed the course of Zendaya's career. It has also changed who she is as a person. In a recent interview with Deadline, the Spider-Man: Far From Home actor got candid about how portraying Rue has changed her for the better.
Zendaya on what's she's learned from playing Rue
"I've learned so much from playing Rue," the Euphoria star admitted. "I feel very honored to be able to be her, because of how personal the story is for Sam [Levinson]. Him trusting me with that really means a lot to me. I care a lot about Rue. She's important to me," Zendaya shared, noting the show's writer and creator, Levinson.
Zendaya continued on to add that playing Rue has allowed her to expand as a person and be more emotionally available. "Playing her as a character has opened me up in a lot of different ways and exposed a lot of things and emotions," the 23-year-old continued. "A role like that requires you to be a lot more open and a lot rawer with your emotions. If you aren't, it won't work," the Euphoria star sated.
How 'Euphoria' has changed Zendaya
Because of the extreme vulnerability that the role requires, Zendaya has felt the effects of playing Rue in other areas of her life as well. "I guess I have softened a little bit," Zendaya admitted. "I'm more emotionally connected. I've learned more about people, empathy, and understanding by playing her," the actor added about how her Euphoria character has changed her for the better.
It's clear that playing Rue has changed Zendaya's life in more ways than one. We'd wager that the actor will continue to experience the effects of Euphoria as the show continues to progress. Though season 2 of the show is currently on hiatus, Zendaya has teased that they might be doing a few bridge episodes. We're sure fans are excited to see whatever Zendaya has in store for them.