'Eurovision Song Contest: The Story of Fire Saga' Movie Review: The Musical Event Doesn't Hit the Right Notes
A highly anticipated Netflix film debuts on June 26, 2020. Eurovision Song Contest: The Story of Fire Saga stars Will Ferrell and Rachel McAdams as participants in the annual event. The duo hail from the whale-watching town of Husavik, Iceland. As children, they saw Abba perform in the 1974 contest, and their lives were changed forever. (Spoilers for Eurovision Song Contest: The Story of Fire Saga ahead.)
The movie depicts the two now-grown characters, who, despite a terrible performance at the qualifying event, become Iceland's entry for the 2020 contest due to tragedy. They travel to Scotland for the event, where they continue to face challenges. The lifelong friends (and possible siblings) are up against their own romantic tension, the immense talent around them, and one duplicitous fellow contest. How will they succeed?
Who do Will Ferrell and Rachel McAdams play in 'Eurovision Song Contest: The Story of Fire Saga'?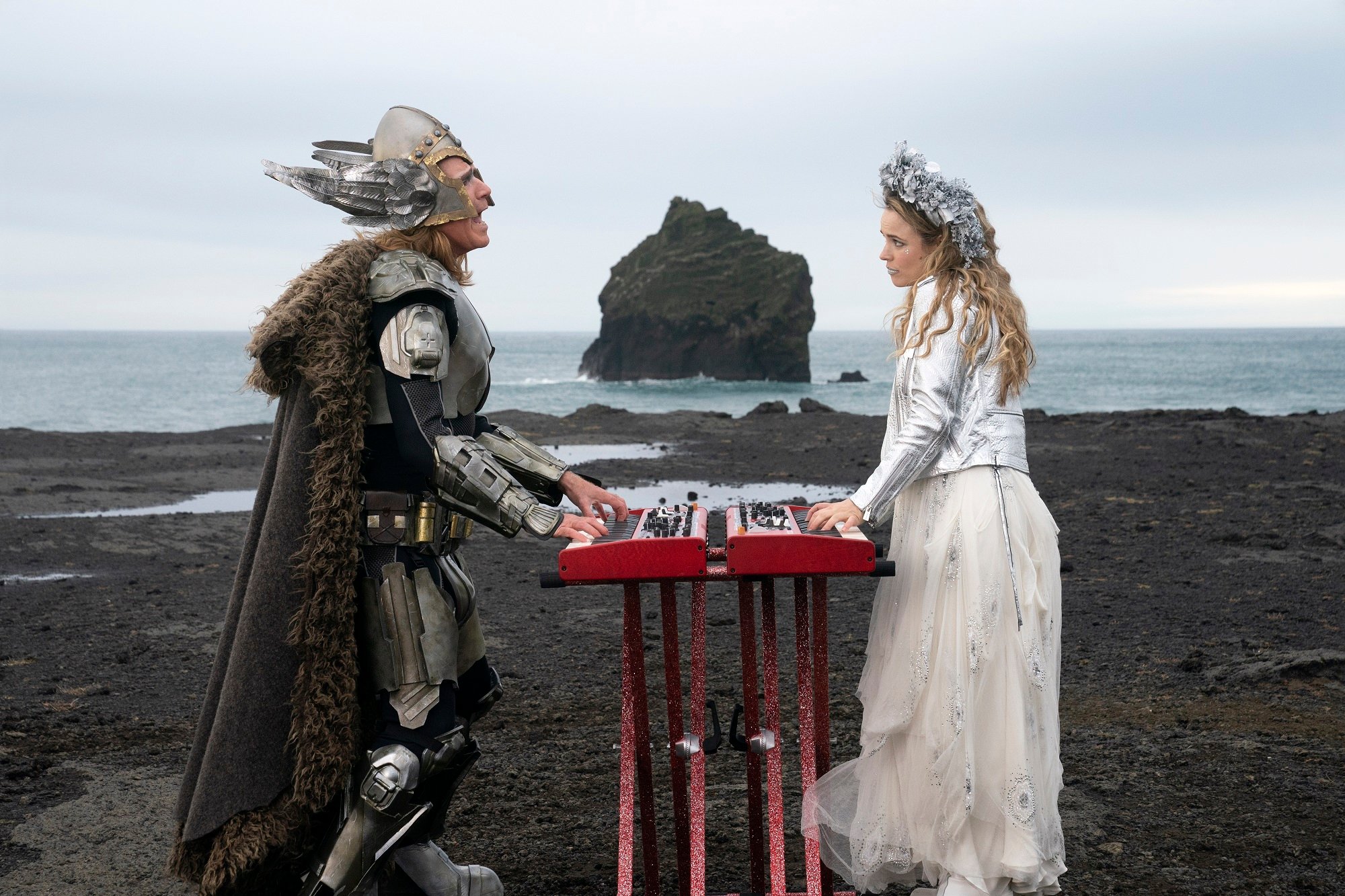 Ferrell portrays Lars Erickssong. Following his mother's death when he was a child, he became obsessed with one thing: Winning the annual Eurovision Song Contest. Aside from his day job in parking enforcement, he remains fixated on his dream, which he can only achieve with one person's help.
That's where McAdams' Sigrit Ericksdottir comes in. She and Lars perform together as Fire Saga, playing the local pub in their small village. Sigrit, a teacher, isn't as interested in the flashy musical numbers Lars thinks will help them win. She'd rather sing in her native Icelandic. She believes in elves and thinks they're helping her and Lars succeed.
The film features notable actors in supporting roles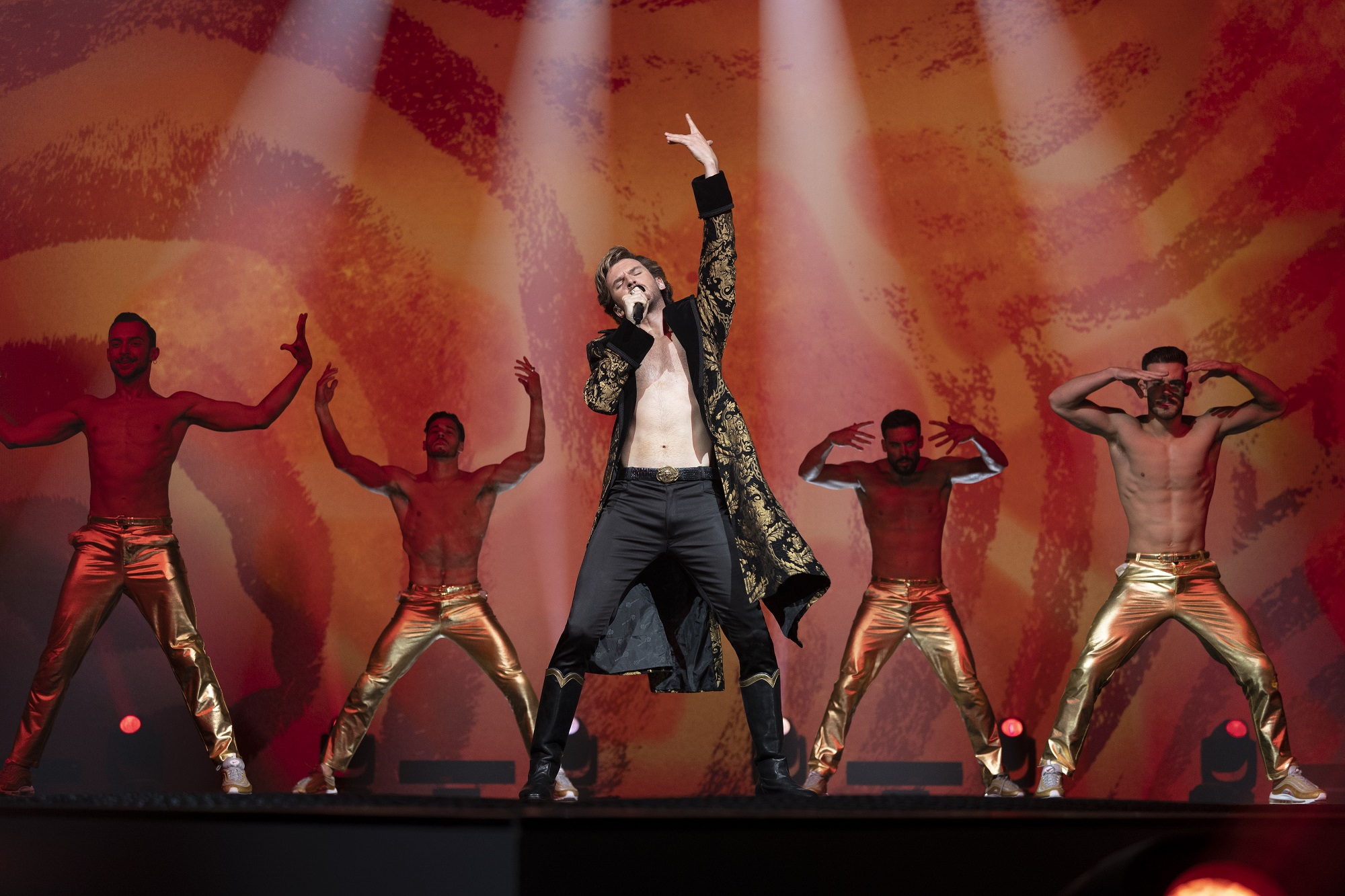 Like most of Ferrell's films, there are plenty of stars to be seen. Pierce Brosnan (who is about 15 years older than Ferrell) plays Lars' disapproving father, Erick. Downton Abbey's Dan Stevens stars as Alexander Lemtov, a Russian performer who befriends Sigrit. Singer Demi Lovato has a cameo.
As often happens with Netflix, some roles are held by actors who've worked with the streaming service before, such as Mikael Persbrandt (Sex Education) and Ólafur Darri Ólafsson (Lady Dynamite). A number of stars also play themselves, including Graham Norton, who hosts the competition. And several contestants from past real Eurovision events perform during a large group number.
Ultimately, 'Eurovision' fails to live up to Ferrell's past successes
As with much of his work, Ferrell not only stars in but co-wrote and produced Eurovision. The movie is directed by David Dobkin, who last directed the drama The Judge in 2014. But he hasn't had a hit comedy since Wedding Crashers 15 years ago.
Ferrell, of course, has had many hits. But over the past decade, his films have become less and less popular. The last movie he co-wrote, Anchorman 2: The Legend Continues, did well but didn't match the original's success. He had remained behind the scenes as a producer more often than not.
Eurovision does a nice job of simultaneously mocking and celebrating the contest. But as fun as all of the glitz and camp may be, it's just not enough to make for a good movie.