Eva Marcille Says 'ANTM' Alums Who Bash Tyra Banks are 'Salty'
When it comes to reality competition series, Tyra Banks broke the mold when she created America's Next Top Model. The show gave viewers an inside scoop into the throat-cutting fashion and modeling industry. But many who participated in the show don't have mushy feelings toward Banks. Eva Marcille says those who are upset are "salty."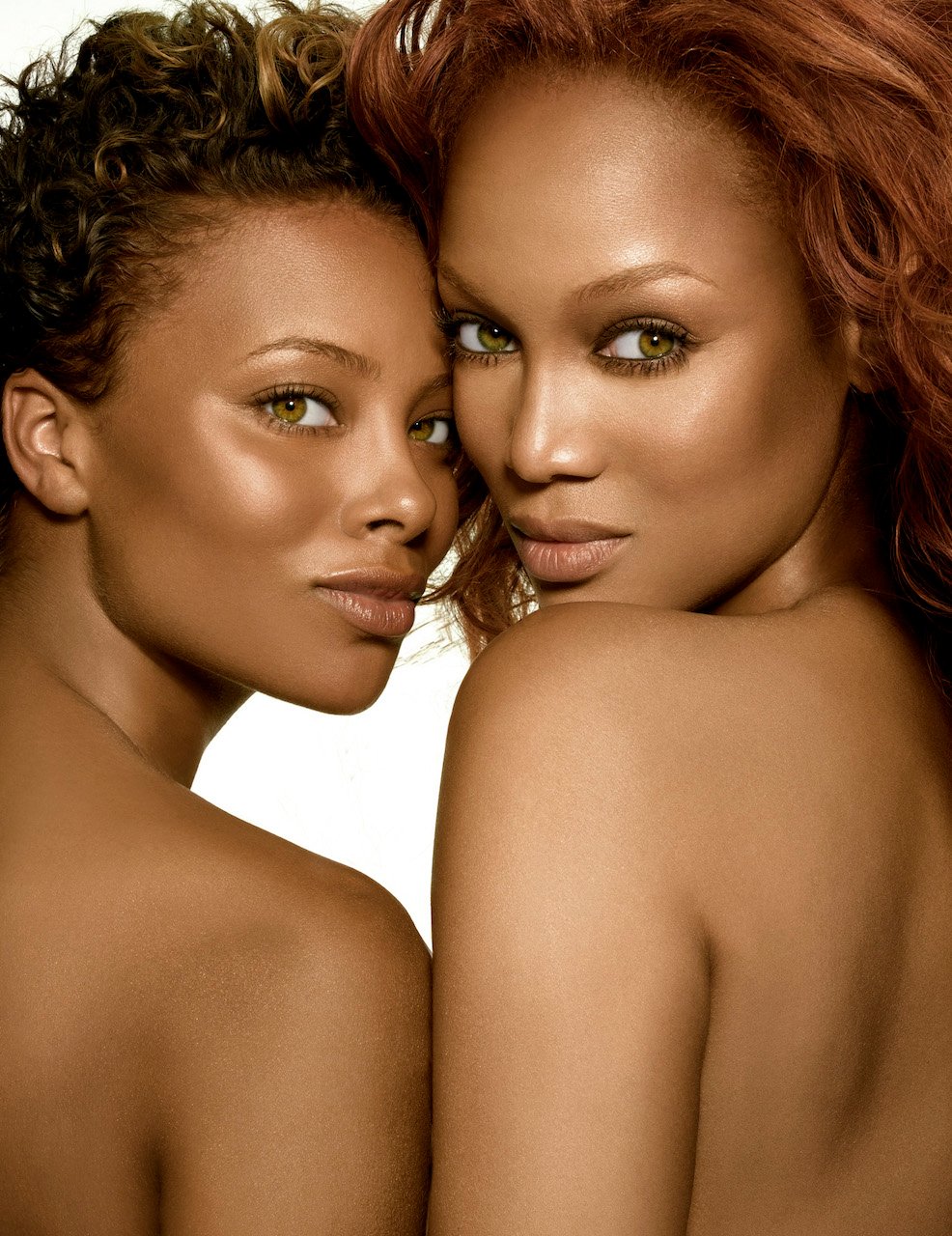 Former contestants have complained about Tyra Banks' treatment of them and not paying them
In the years since the show stopped airing, social media users have complained about Banks' treatment of the contestants, stereotypical photoshoots, and lack of contestants of color and contestants who are size-inclusive. Some models say Banks was biased and that the show had an adverse effect on their careers.
In an interview with Tasha K, former contestant Lisa D'Amato complained about lack of pay for their work on the show. She said:
They don't feed you enough. We had a small per diem but so many girls sent their money home…[the per diem was used for] toiletries, tampons, or whatever. We were getting like $45 a day or something like that, and then we were supposed to pay for all of our own groceries. I fought that and I was like, 'You're giving me $45 a day to pay for my own food but I still have to pay rent, like we are here for two months. I got us all like $200 extra each for food so that the per diem was just extra in case we wanted to buy extra things.
Eva Marcille says many 'ANTM' alums are "salty"
Marcille was crowned the Cycle 3 winner, and the first Black model to win the competition series. She was 18-years-old at the time of her win and has gone on to have a successful runway and commercial/print modeling career, as well as acting, hosting a radio show, and appearing on The Real Housewives of Atlanta.
She's heard all of the backlash against banks from social media users and ANTM alum and is not here for it. In a recent interview with Behind the Velvet Rope podcast, Marcille spoke in defense of her mentor. First, Marcille notes that Banks doesn't get appreciation for what she's done.
"Leave Tyra alone. Tyra Banks, Tyra Lynne Banks is my girl. No good deed goes unpunished. She created a show to give a platform to people that would never have an opportunity in this space…" she said.
Secondly, Marcille says it's up to the contestants to build upon their initial opportunity. "It's one of those things where it was an opportunity, it's like college: you go to school, you do something with your degree, or you don't. And I think those that chose not to do anything with their degree are salty," she noted.
Judges come to Tyra Banks' defense
In addition to D'Amato, Tiffany Richardson spoke out against Banks regarding their infamous yelling match. She still harbors feelings of resentment toward Banks for her time on the show. But Banks' former co-judges came to her defense.
"I don't think there was anything wrong with that. That was her [Richardson's] honest reaction," Jay Manuel said in a YouTube video. "I cannot speak for Tyra, I don't think either of us can, but I think Tyra actually, this is just my opinion, I think in that moment Tyra kind of put herself in Tiffany's place and didn't want her to feel that defeat. Therefore Tyra got upset. That's what I think welled up the rage. I never heard Tyra yell like that."
As for Miss Jay Alexander, he says production went above and beyond for Richardson and he felt she was ungrateful. "I did a pearl clutch when I saw it on TV, and then I gagged," Miss J offered. "I think that was almost a slap in the face to production and to Tyra. All that we're trying to do for you here and you're looking at it like it's no big deal, you throw shade and didn't pay it no mind, I think that may have led Tyra to snap."
RELATED: Jay Manuel Says His New Fictional Novel Isn't Based on Tyra Banks but How Does Banks Feel?