Eva Mendes Admits She 'Never Wanted Babies' Until She Fell In Love With Ryan Gosling
Eva Mendes has never been one to talk much about her personal life. She's been in a relationship with Ryan Gosling for nearly a decade, and the couple has welcomed two children together. However, both she and Gosling are notoriously private about their relationship and family. That changed a bit recently when Mendes opened up during an interview with an Australian radio station. The actress admitted that she never wanted to have kids until she fell in love with Gosling.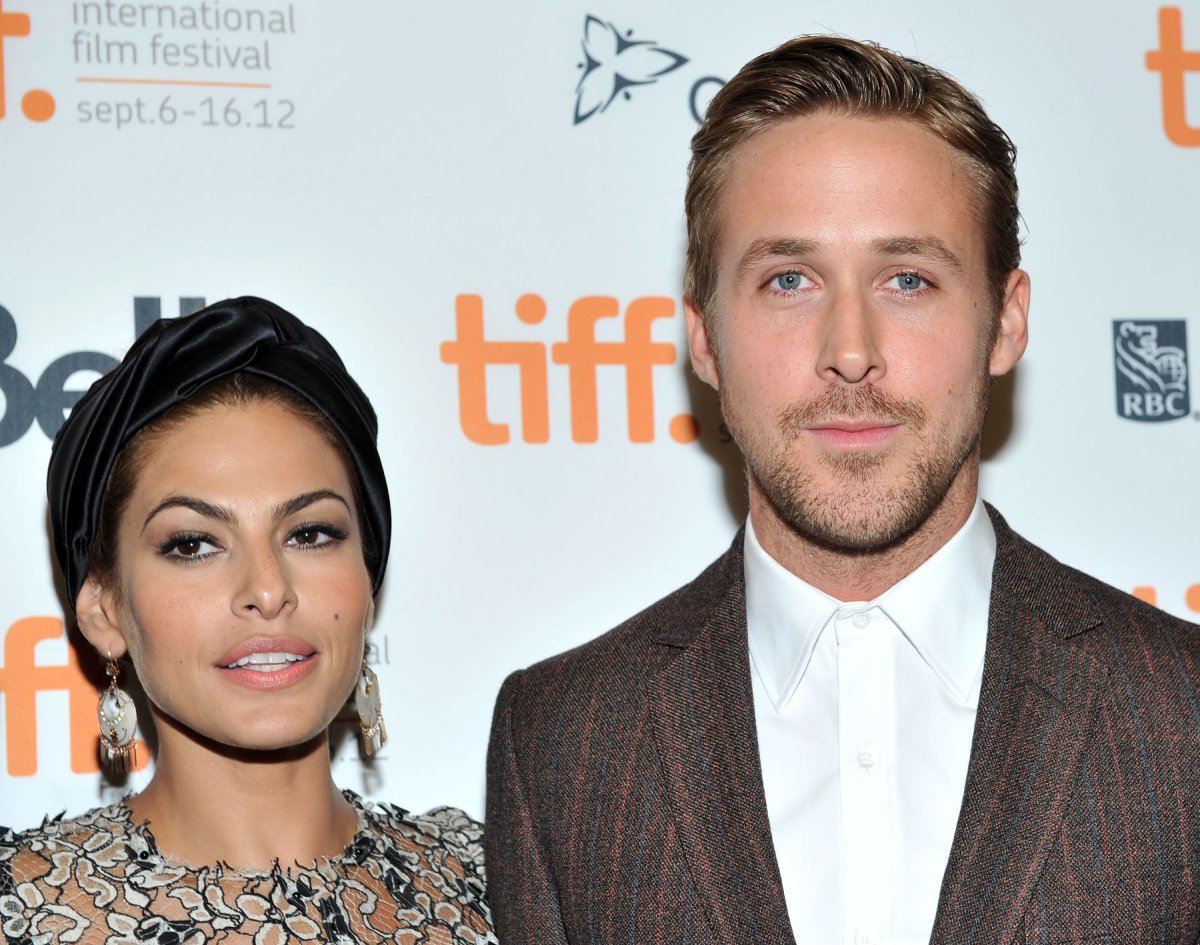 Eva Mendes reveals the one place in the world she wants to be
Mendes and Gosling met and started dating when they both starred in the 2012 film The Place Beyond the Pines. Two years later, they found out they were expecting their first child, and Mendes decided it was time to take a break from her acting career and shift her priorities.
The 46-year-old hasn't appeared in a film since 2014's Lost River. She welcomed daughter Esmeralda that same year, and two years later she gave birth to her second daughter, Amada.
Mendes still works on her fashion line, Eva by Eva Mendes. She's also the creative director of the makeup brand CIRCA Beauty. But her top priority is being a parent, and she says she's thankful to have the opportunity to be at home.
She recently posted about not getting out and seeing the beach or going for a run this year. When a fan told her to tell Gosling to get her out of the house more, she clapped back.
"No thank you, I'm good. Rather by home with my man than anywhere else in the world," Mendes wrote.
The 'Hitch' star admits that she struggles with social media
Mendes recently posted a glamorous photo of herself on Instagram that featured her in a floral print dress and olive green trench coat. But when a female fan told her that she looked "amazing," Mendes replied that she struggles with social media, but she loves the "constant connection with women."
"I try to post responsibly and I try to make sure I don't portray myself in a way that makes other women feel bad," Mendes wrote. "Instagram can be hurtful in that way. Like with this picture, this is actually a campaign shot and it was retouched."
RELATED: Eva Mendes Explains Why She Never Posts Ryan Gosling or Their Kids
Mendes added that she wants women to know that it takes a lot for her to look like she did in that pic. She also admitted that she "struggles with food among many other things."
The Hitch star frequently responds to her social media followers, and she told them to "call [her] out on her bullsh*t" if they see it.
When another fan asked her to share more pictures of Gosling, Esmerelda and Amada, Mendes said that her "man and kids are private."
Eva Mendes admits she 'never wanted babies' until she fell in love with Ryan Gosling
During a recent appearance on Australia's Nova 96.9, Mendes said that before she met Gosling she was focused on her career. But when their relationship became serious and she got pregnant at 40, she changed her focus.
"I never wanted babies before until I fell in love with Ryan, and it kind of worked out to where I was 40 and having my first baby," Mendes revealed. "I think I was 42 for the second [kid,] so it worked out in that way that I had a career and then I changed my focus to my family."
Now that her kids are getting a bit older, Mendes says that she is thinking about going back to acting. However, she doesn't want to send the wrong message to young women. She explained that it's not "an either/or situation."
Mendes added that she feels like it's time to return to acting, but the list is getting shorter and shorter of movies that she would do.
"I don't want to do anything violent. I don't want to do something risqué. I think the only thing that's left is Disney," Mendes said.