Eva Mendes Finally Opens Up About Why She Never Posts Pictures of Ryan Gosling and Her Kids
In the world of celebrity couples, you won't find a prettier pair than Eva Mendes and Ryan Gosling. You're also not likely to find a couple that's more careful to protect their privacy. Details of their life simply don't get shared very freely. For example, it's not completely clear if they're married or not.
Regardless of the legal state of their relationship, Mendes and Gosling are clearly committed to each other. But if fans are waiting eagerly for them to share a glimpse of their family, Mendes has made it clear that that's not going to happen.
They've been together for years
Back in 2011, Gosling and Mendes met on the set of The Place Beyond the Pines. Mendes played Gosling's ex-girlfriend in the film, but it turned out that real life was going to be a little different.
The two seem to have been inseparable since they worked together on that movie. Mendes wasn't thinking about having children at the time, but her plans soon changed.
"Ryan Gosling happened," she said. "I mean, falling in love with him. Then it made sense for me to have… not kids, but his kids. It was very specific to him."
They went on to have two daughters, Esmeralda, who is five, and Amada, who is three.
They don't share pictures of their family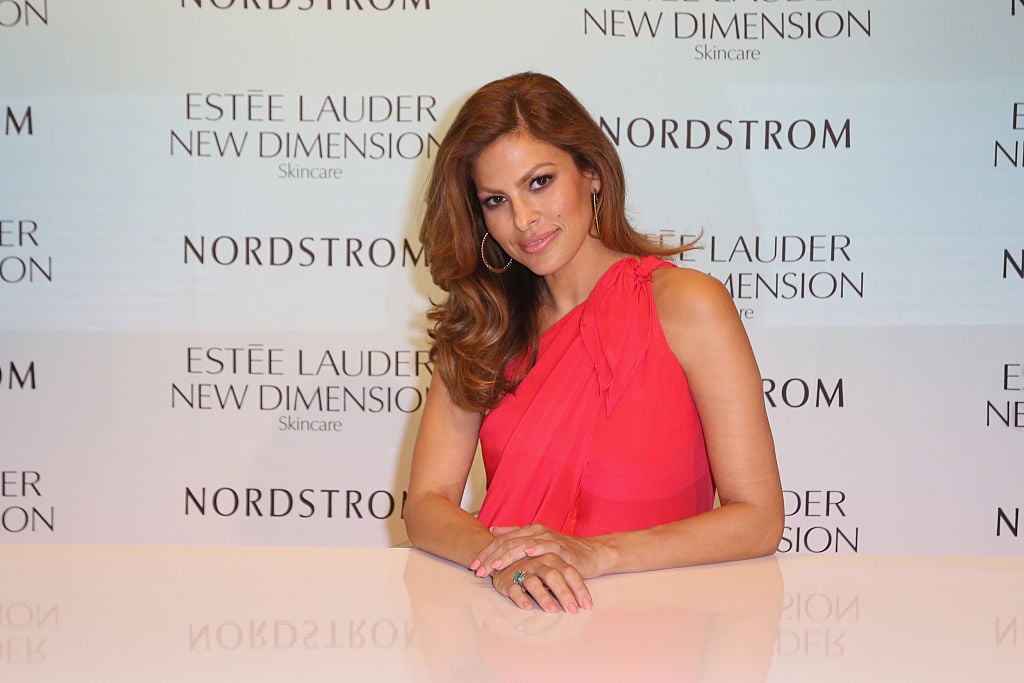 One of the things this famous couple is known for is how careful they are not to be photographed. They've only appeared on the red carpet together once – in 2012, after the release of The Place Beyond the Pines.
Fans who are curious about them have had to settle for the few pictures the paparazzi have captured of them. They are very careful to protect their daughters, so fans really don't know much about them. 
Lately, Mendes has been interacting with people on her Instagram page more often, especially as she promotes her clothing line. But although fans enjoy seeing more of the reclusive actress, she recently made it clear that that access was not going to extend to the rest of her family.
Eva Mendes made her picture policy clear
On a recent Instagram post, someone left a comment telling Mendes how much she appreciated the fact that she acknowledges her fans, unlike most celebrities. She ended it with a postscript, saying she, "wouldn't mind an appearance by Ryan on this page."
Mendes responded very sweetly, emphasizing how much it means to her to connect with women directly through social media. She shared that it's important for her to be open with other women about the fact that her pictures are professionally shot and retouched.
She has worked hard to accept herself and she doesn't want to make anyone feel bad about how they look because she understands that struggle. But as for the idea of sharing pictures of her family? She shut that idea right down. 
"As far as Ryan, I'll only post flash backs of things that are already 'out there' (like pics from movies we did or stuff like that). My man and my kids are private," she wrote. "That's important to me so thanks for getting that. Have a beautiful day. Sending so much love!"
Her followers responded just as warmly, declaring that Mendes is someone for "women to look up to," and that she is "the nicest person on Instagram."
Although she's very protective of the people she loves, Mendes is more than willing to connect with people in an honest way. Fans may not get to see the family, but these kinds of interactions with Mendes do give them a pretty good picture of what they're really like.