Eva Mendes Rejects Claim That Ryan Gosling Doesn't Parent Their Kids
Eva Mendes is once again speaking out about her long-time partner, Ryan Gosling, and their kids. Just a few weeks ago, the actress got candid about why she doesn't post Gosling and her kids on social media. Mendes and Gosling are notoriously private about their relationship and Mendes also wants to wait until her children …
Eva Mendes is once again speaking out about her long-time partner, Ryan Gosling, and their kids. Just a few weeks ago, the actress got candid about why she doesn't post Gosling and her kids on social media. Mendes and Gosling are notoriously private about their relationship and Mendes also wants to wait until her children are old enough to give their consent until she posts their pictures.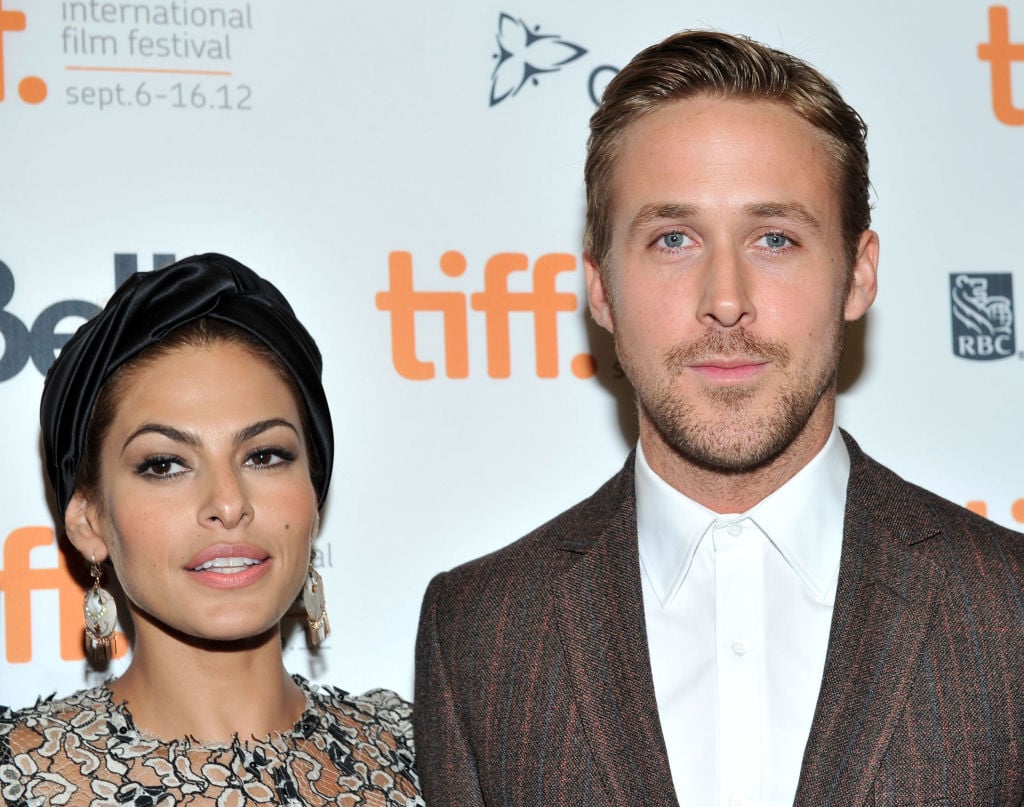 Many fans are very respectful about Mendes' stance on choosing to keep her personal life private. However, that doesn't stop people from speculating about the intimate details of her private life. Recently, a fan expressed their concern that Mendes seemed to be a single mother and that The Notebook star wasn't helping enough with raising their kids.
Eva Mendes' latest Instagram post
The speculation started when Mendes took to her Instagram page to share that she felt tired after planning a special birthday for one of her kids. "Tired Mama. Stayed up laaate trying to make my baby's 4th birthday extra special since she won't see the family. Here's to all you having a quarantine birthday …sending extra love. Here's to all you tired mamas…sending extra love, 💜" the mom of two captioned a photo of herself staring into the camera.
A fan speculates about Ryan Gosling and his parenting skills
The post immediately was met with love and well-wishes to Mendes' daughter. However, one fan read too much into the post and expressed their opinion that Gosling wasn't as involved with his kids as Mendes. "Seems that the mom [sic] are the only ones that are busy with the kids…I mean sometime [sic] you seems [sic] a struggle single mother, and we know that you have a man, but the way you write, I mean, seems that your husband let the hard job to you and he doesn't help you," the person wrote in the comments.
Seeing the post, Mendes tried to explain her unique viewpoint and the purpose of both her post and her page. "Hi! Thanks for your honest comment. So here's my very honest answer …I love women. I'm a girls girl. I love connecting to women. That's mainly why I have this page. So when I say I'm a "tired mama" and want to connect to other "tired mamas" it's not about excluding the fathers or other caregivers that do so much. It's just me connecting to other women but in no way does it de-value what papas do," Mendes began.
Why Mendes is tight-lipped about her kids
Mendes continued on to share why she doesn't feel comfortable speaking on Gosling's parenting skills. "And why I don't talk about Ryan and all the wonderful things he does as a father, is because I keep that part private. I don't want to involve him or how he parents because I don't feel comfortable crossing that boundary that I have set for myself. I feel it's best that I continue to disclose what I'm comfortable with but not Involve him or my kids too much," the Hitch actress added.
Mendes has boundaries for her daughters
Finally, Mendes doubled down on her stance regarding her kids and Gosling. "It's not about being cagey or weird, it's just about staying private in a public space. Does that make sense? Hope so. Because this is my honest answer and I really do love connecting to you women. Happy to explain further. Sending so much love, ❤️" she concluded.
Of course, fans were, once again, impressed with Mendes' classy and caring response. It also opened up a dialogue as to why people feel entitled to know about celebrities' kids and other parts of their private life. Hopefully, in the future, fans will continue to respect the boundaries Mendes has set for Gosling and her kids.