'Mare of Easttown': Why Evan Peters Considered His Role a 'Challenge'
Best known for his roles in American Horror Story and 20th Century Fox's X-Men movies, Evan Peters has a history of embracing the fantastical onscreen. After years of delving into superpowers and the supernatural, the actor's stint as Detective Colin Zabel on HBO's Mare of Easttown felt revolutionary for him. As it turns out, that's precisely why the actor chose to pursue the part.
Evan Peters was looking to 'challenge' himself with 'Mare of Easttown'
Seeing Evan Peters in a more realistic role may have been a pleasant surprise for fans, but it's something the Mare of Easttown star actively sought out. Speaking with The Los Angeles Times, the actor admitted he's been involved in a lot of genre projects over the years and wanted to try something different.
"I wanted to play someone more grounded in reality," Peters said. "I've played a lot of fantastical, supernatural characters. This was a challenge, something I was looking to do."
Detective Zabel is certainly a far cry from Quicksilver or Tate Langdon. He's a relatively mild-mannered, normal guy even compared to Mare of Easttown's other characters. After filming something as outlandish as WandaVision, the role was ideal for someone looking for more realistic storytelling. It seems this may not be the last time fans see Peters in such a role either.
"In terms of acting, I want to try to do some more everyday kind of projects," he told Vanity Fair. "I've been watching a lot of that stuff recently. It's authentic, scary, moving, and effective. So I want to try to do some more stuff like that down the pipe, but we'll see."
There was one scene from 'Mare of Easttown' Evan Peters struggled with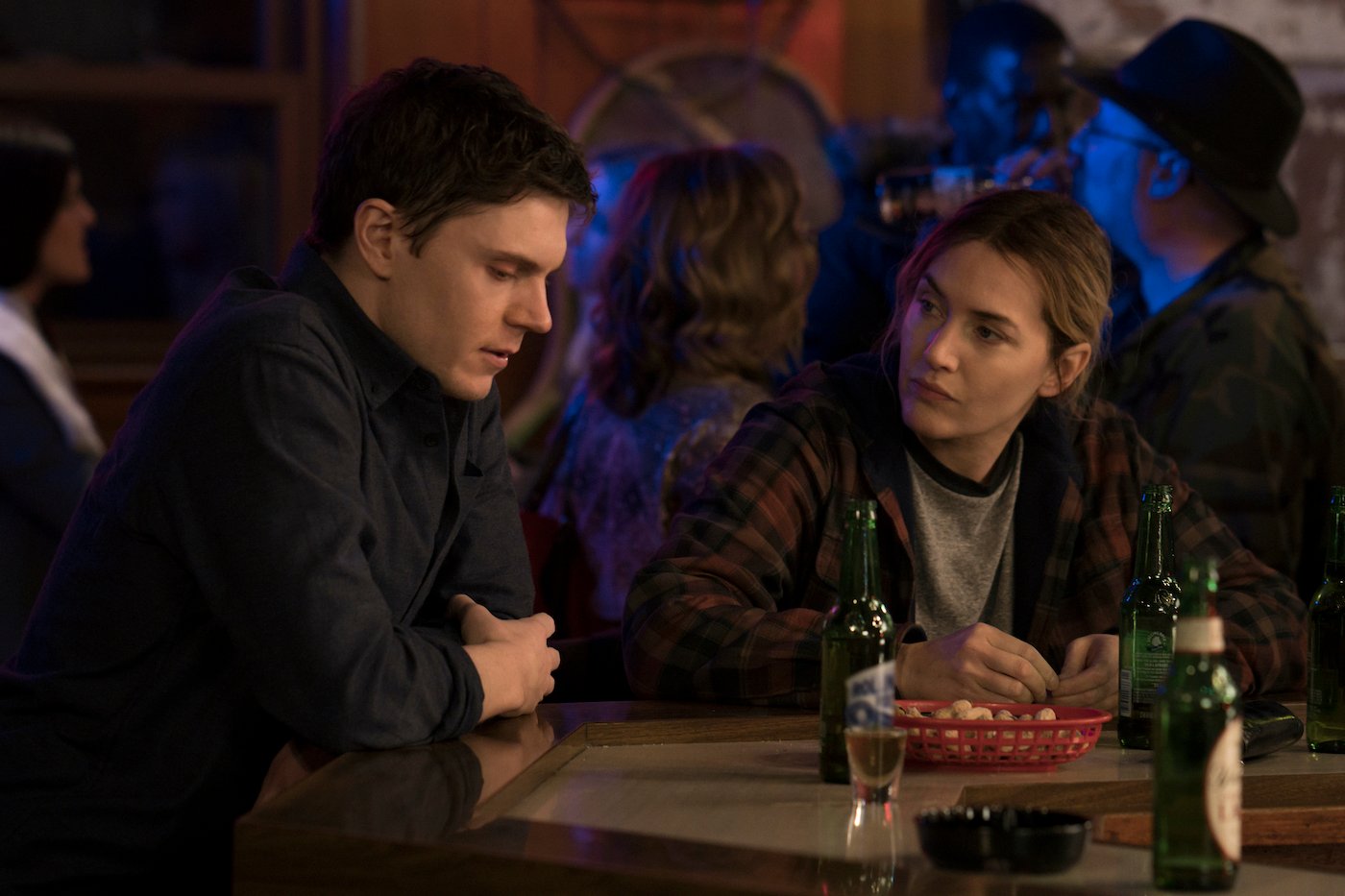 RELATED: How Evan Peters Managed to Film 'WandaVision' and 'Mare of Easttown' at the Same Time
There are bound to be obstacles accompanying any challenging new endeavor, and Peters didn't always have an easy time portraying Mare's (Kate Winslet) partner on Mare of Easttown. He struggled with one scene in particular, and it's not the one viewers might expect.
During his interview with Vanity Fair, Peters discussed Zabel's drunken heart-to-heart with Mare in the show's third episode. Peters admitted to having a hard time depicting such vulnerability. Not only did the scene make him cry at one point, but it briefly made him consider leaving acting behind to become a director.
"The reason [director] Craig [Zobel] and I were emotional and hugging was because I was hysterically sobbing," Peters told Vanity Fair. "I thought we didn't get the scene. I was like, 'We didn't get, we didn't get it. I can't do this. I'm terrible. I'm going to shadow you, Craig, and be a director, because I can't do it anymore.' And he was like, 'It's okay. It's cool, man. I think we got it.'… What's going on with my internal judgment? Where I don't even know if it's good."
Fortunately, the creative team behind the show was satisfied with the end product. Hopefully, this means Peters will continue with his acting career (though it could be interesting to see him in the director's chair down the line).
How Peters perfected Detective Zabel's Delaware County accent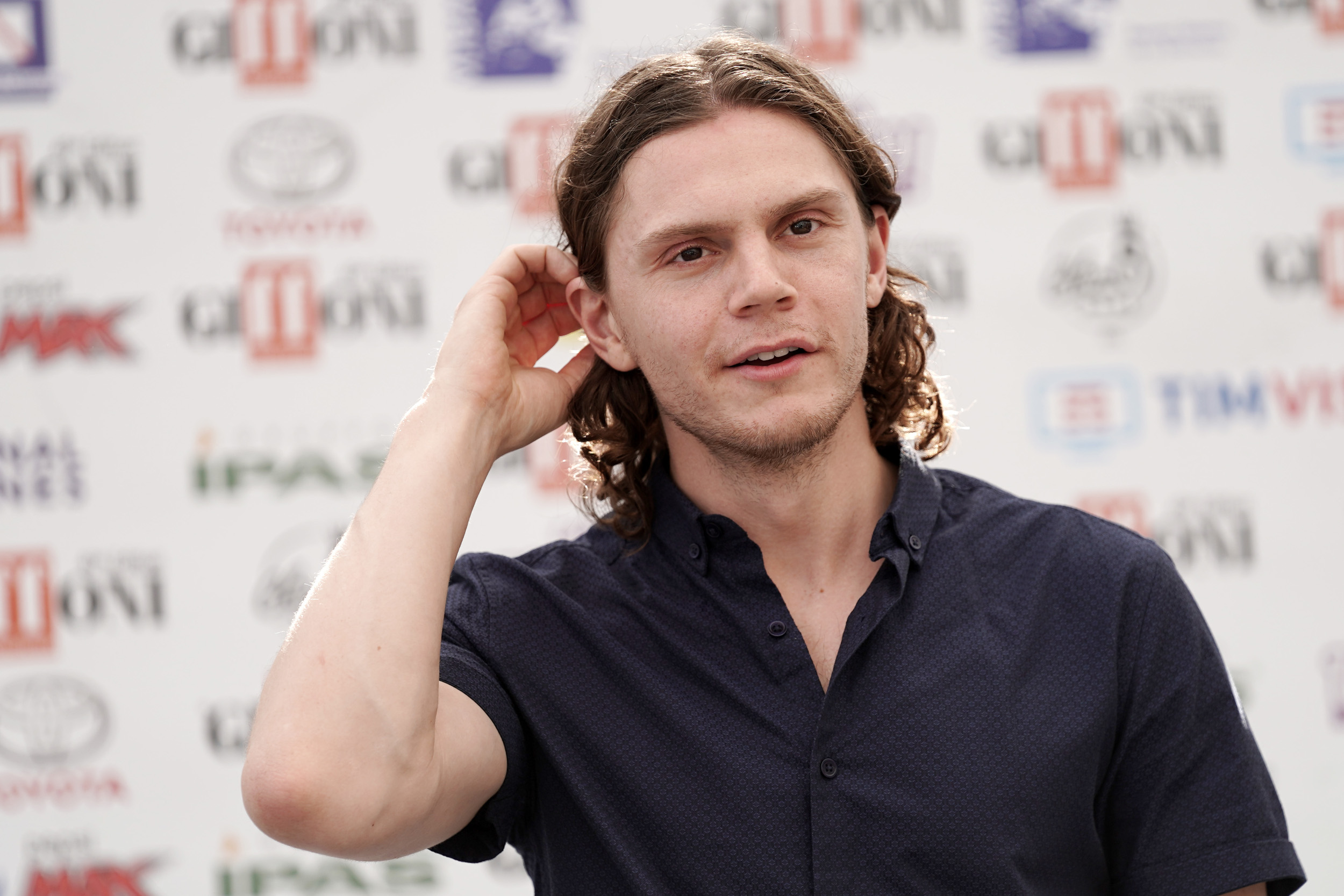 RELATED: 'Mare of Easttown': The Real-Life Citizens of Easttown Are Very Conflicted About Kate Winslet's Delco Accent
When it came to his Mare of Easttown role, the emotional side of Zabel wasn't the only thing Peters needed to perfect. He also had to master a Delaware County accent, something even Kate Winslet cited as a challenge.
Peters put a lot of work into practicing his Delco accent. He was grateful the series had such a helpful dialect coach. The actor credited her for the show's success in that area, adding that he also listened to a recording preparing to play Zabel.
"We had a wonderful dialect coach, Susanne Sulby, on this show," Peters told The Los Angeles Times. "And we shot in Philly. So we were able to hear it all around us, which was great."
"I also had a recording of this guy named Steve," he added. "It was about 20 minutes long and I'd listen to it every morning. He's talking about his [chrysanthemums], his job, and his wife. His brother, Pete. I felt like I really knew this guy. When the pandemic hit, we [shut down] until September. I thought, 'Oh, my God. I have to keep listening to Steve talk about the mums he planted?' So I didn't listen to it every day — just a couple of times a week."
The effort the cast put into bringing Mare of Easttown to life shows, even if it left Peters questioning his career at times. Hopefully, the actor will take on similar roles moving forward — when he's not working on American Horror Story Season 10, that is.