Evan Rachel Wood Said 'Westworld' Fight Scenes Were Changed Because She's a Black Belt in Taekwondo
This season of Westworld we're going to see Dolores (Evan Rachel Wood) on a mission in the real world. She also isn't afraid to fight. Wood revealed that this season's fight scenes were changed due to her real fighting experience. Find out what her character is up to this season and how it came into play.
Dolores is on a dangerous mission in 'Westworld' Season 3
The new season started with Dolores being in the real world. "Parce Domine" showed her spending time with Liam Dempsey (John Gallagher Jr.) who works with a company called Incite. Incite is behind the world's biggest technical achievements.
The trailer for the season showed that Dolores isn't opposed to violence against humans. We see her with guns and fighting in hand to hand combat. Caleb (Aaron Paul) is also seen asking her what if their plan doesn't work. "We kill everyone," she answered.
Dolores took control of at least four other hosts to bring them into the real world. One of them is using a body that looks like Charlotte Hale (Tessa Thompson.) It's still unclear what exactly will be her plan.
She will try to blend in the human world
We already got a taste of Dolores going undercover in London. So it shouldn't be a surprise that this season we will see Dolores trying to blend in with humans.
"I think it's going to be funny watching a robot pretending to be human, pretend to be human-human," Wood told Entertainment Weekly. "It's one thing to be a character in park, now she has to really blend in with human beings, which means she has to be a little more flawed and messy."
She then said, "And the closer you get to pretending to be something, the more dangerous it can be because you start to understand it more and more. It will be interesting to see her relationship with human beings evolve and that could be good or could be very bad. There'll be a lot of the Dolores we know and love, but there'll also be new complicated emotions that she's going to have to wade through."
Wood said her fight scenes were changed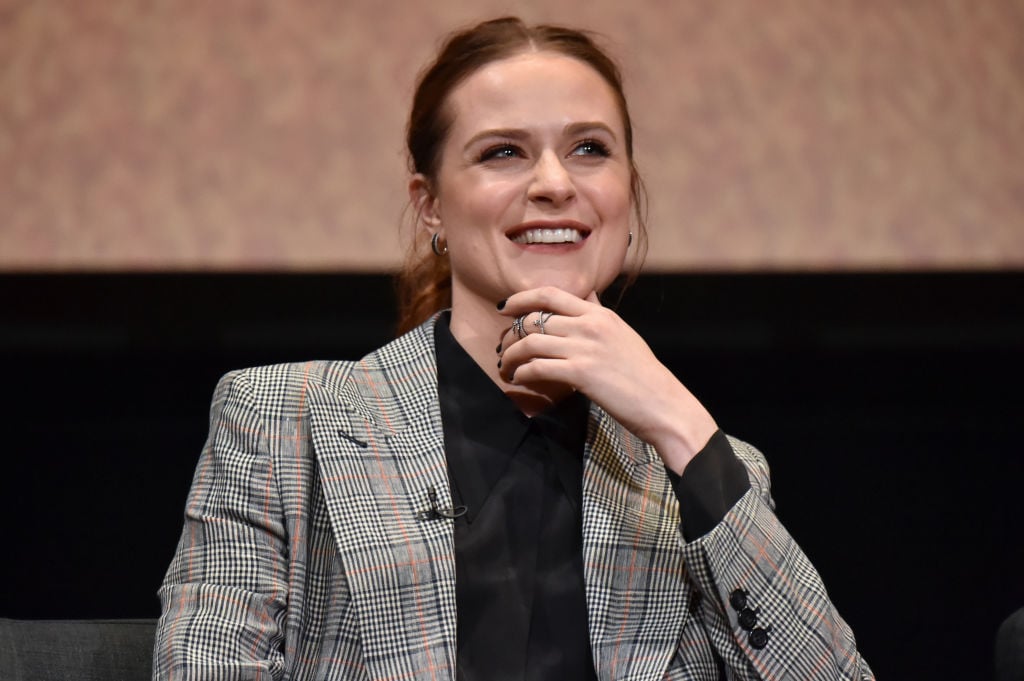 The actress was asked about her fight scenes this season. She said her real experience helped out with her workload.
"Luckily, I'm black belt in Taekwondo," she told People. She later said, "I was happy to flex that muscle finally." Thompson asked Wood if she told people making the show she can fight.
"I told them," said Wood. "Here's the thing, I told them when I signed on to do the show I was a black belt. And Lisa [Joy] went 'Oh that would come in handy.' Season 3 rolls around they start choreographing this fight and I start doing kicks and the stunt coordinator goes 'What?! What?!'"
The actress said the stunt coordinator wasn't told she was a black belt, or else her fight scene would have been different. "They started altering things like adding more kicks and stuff," she said.
The actress is able to kick really high and she can be seen doing her own stunt work. It should be interesting to see how Dolores will fight through the real world.