Evan Rachel Wood Says Marilyn Manson 'Horrifically Abused' Her Weeks After Courtney Love Revealed He Rescued Her From Addiction
Actor Evan Rachel Wood revealed on Instagram that she was in an abusive relationship with Brian Warner, known as rocker Marilyn Manson. This revelation comes only weeks after actor/musician Courtney Love shared a tribute to Manson for rescuing her from addiction and despair.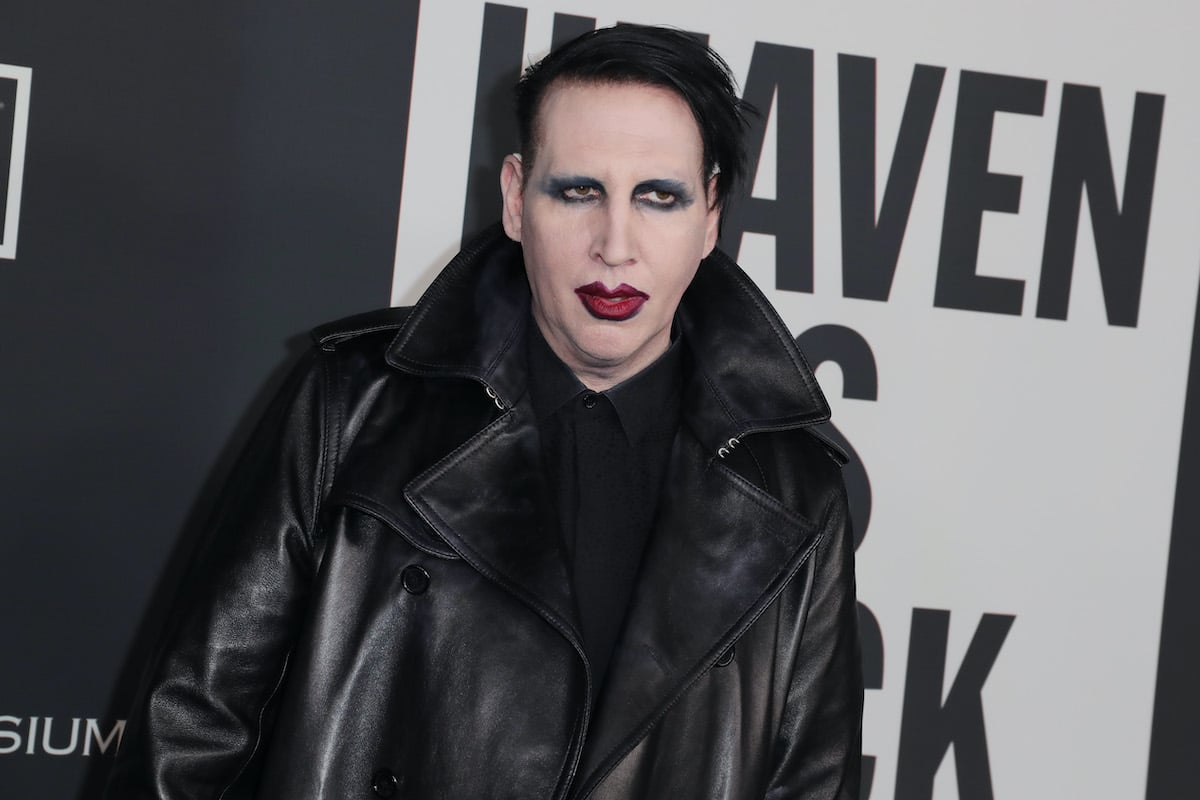 "The name of my abuser is Brian Warner, also known to the world as Marilyn Manson," Wood posted on her Instagram. "He started grooming me when I was a teenager and horrifically abused me for years. I was brainwashed and manipulated into submission. I am done living in fear of retaliation, slander, or blackmail." 
She continued, "I am here to expose this dangerous man and call out the many industries that have enabled him, before he ruins any more lives. I stand with the many victims who will no longer be silent."
This isn't the first time Manson was accused of abuse. Wood's statement was released early on Monday, Feb. 1 but quickly others shared their own account of abuse at the hands of Manson. Vanity Fair reports that at least four women, Ashley Walters, Gabriella, Ashley Lindsay Morgan, and Sarah McNeilly posted horrific experiences with Manson.
Courtney Love said Marilyn Manson is a 'gentle-hearted' person
Love has yet to publicly comment about the new accounts of abuse. But in early Jan. she revealed that it was Manson who pulled her out of the depths of despair. She dedicated a birthday post to Manson, detailing why he holds a special place in her heart.
Love recounted being in a vulnerable place. Along with Ross Butler and Sam Lutfi, Love was accused of conspiring to steal Kurt Cobain's guitar. Love's daughter, Frances Bean had given the instrument to her ex-husband, Isaiah Silva.
She wrote about being gaslit and robbed, referring to Butler. "I lived under a reign of suicidal terror," she recounted. "And was at the end of my rope.
It was Manson who rescued me. Manson who stuck his neck out and sent a car for me every night. Planned my escape." Love sought treatment and also recounted the support she received from Manson.
"And hanging out with you every night was my only human connection for months," she added. "You made me start to feel human again. Thank you, my brother. I'll always have your kind, gentle-hearted, true artists back."
Marilyn Manson's accusers share they are now dealing with PTSD
Love saw a different side of Manson than his accusers. The other women who shared their experiences on Instagram revealed they now suffer from PTSD and mental health issues. "I continue to suffer from PTSD, and struggle with depression. I stayed in touch with quite a few people who went through their own traumas, under his control," Walters wrote.
"As a result of the way he treated me, I suffer from mental health issues and PTSD that have affected my personal and professional relationships, self-worth, and personal goals," McNeilly shared. "I believe he gets off on ruining people's lives."
Morgan wrote, "I have night terrors, PTSD, anxiety, and mostly crippling OCD. I try to wash constantly to get him out or off of me. … I am coming forward so he will finally stop."