Is 'Harry Potter' Fan Culture 'Unhealthy'? Evanna Lynch Thinks So
Find out why Evanna Lynch believes the 'Harry Potter' fandom may have an unhealthy obsession with the fictional wizarding world.
Until recently, most Harry Potter fans were a devout group of people. Since J.K. Rowling's transphobic tweets, many fans have taken issue with the writer. What's more, Evanna Lynch has said that the fan culture surrounding Harry Potter is "unhealthy."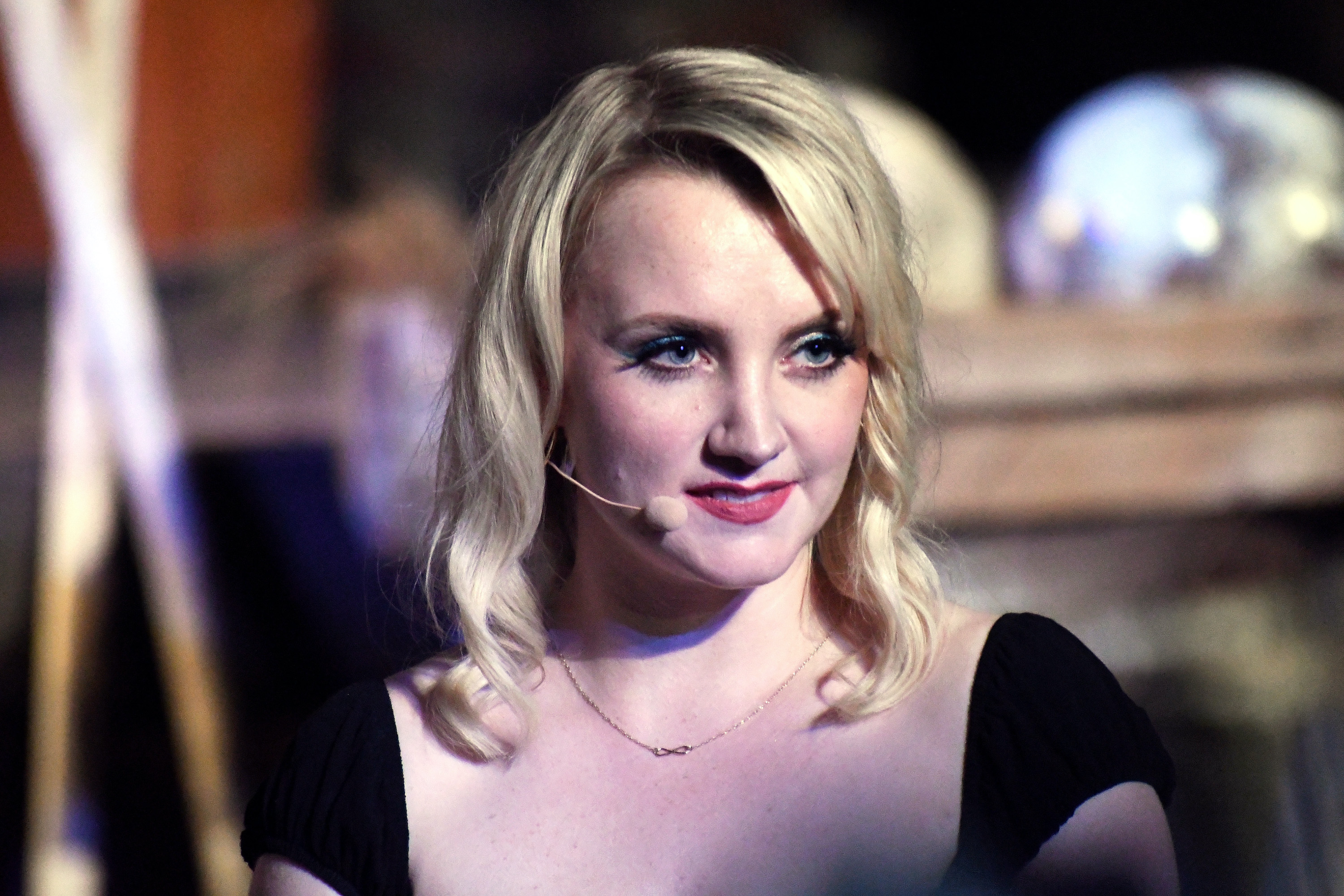 'Harry Potter' helped Evanna cope with her eating disorder 
Lynch struggled with an eating disorder when she was 11-years-old. "Anyone who's had an eating disorder knows it completely takes over your life," she told Insider. "The only thing that could actually take my attention apart from that was the Harry Potter series." As a fan of the books, Lynch would often write fan mail to Rowling. Eventually, she answered. "We became pen friends after that," Lynch said. "I was in and out of the hospital, and I would be getting these letters [from Rowling]."
Lynch credits Rowling's books and kindness for giving her the will to live again. Then, in January 2006, Lynch auditioned for the role of Luna Lovegood in an open casting call. When she landed the part, her life changed forever. "Being in Harry Potter proved to me that I could do something — that I had something to offer the world," she said in 2018.
Evanna believes she 'manifested' her role as Luna
Harry Potter became Lynch's identity for a while, especially when she was dealing with her eating disorder. After writing to both Rowling and the Harry Potter casting department, Lynch "completely manifested" her role. "It was weird because I was really quite shy and I was nervous and obviously had the eating disorder — I had all of those issues hovering around," she told the Talking Tastebuds podcast. "I felt I wasn't good enough for most things, even for people's attention, but for that role, I had this weird sense of like — I just felt 'I know I'm meant to do this.'"
Evanna says the 'Harry Potter' fan culture is 'unhealthy' 
As a fan of Harry Potter herself, Lynch admitted her relationship with the franchise reached an unhealthy state — something she often sees happen with fans of the fictional wizarding world. "I found that the whole fan culture — I think it is a bit unhealthy, you know being obsessed with a person," she explained. "When I met Daniel [Radcliffe], Emma [Watson] and Rupert [Grint], I knew everything about them. I knew their pets' names, I knew their birthdays, I knew their parents' names and I had to pretend I didn't."
Lynch said knowing so much about the cast prior to meeting them was detrimental in forming relationships. "[Knowing so much about the cast] meant I had nothing to say to them," she continued. "My whole identity was poured into theirs and adoring them."
Lynch attributes her obsession with the franchise to her insecurities as a teen. "Being an obsessive fan is kind of disempowering. It happens when you're a teenager, you're so insecure, and you're trying to find yourself. You see these other people, and they seem great and amazing and godly." 
Now, having gone through that obsessive experience, Lynch says she ignores fans who write to her suggesting that they'll be "best friends" if given a chance. "I don't think it's healthy," she said. "I just think fan culture is kind of dangerous, and you can kind of lose yourself in it." Fortunately, Lynch has created healthy boundaries between herself, the franchise, and her fans. By ignoring those fans that seem obsessive as she once was, she hopes to inspire them to make those same healthy choices.