'Eve': Breakdown of the K-Drama's Leading Characters Like Lee Ra-el
Fans are on the edge of their seats to see the return of Seo Yae-ji in her leading role for the K-drama Eve. The May K-drama is all about revenge, deceit, and destroying the elite. Eve will have fans hooked on Lee Ra-el's (Seo) path for vengeance against the people who destroyed her family. With the storyline for Eve revealed, here is everything we know about the drama's leading characters before the premiere.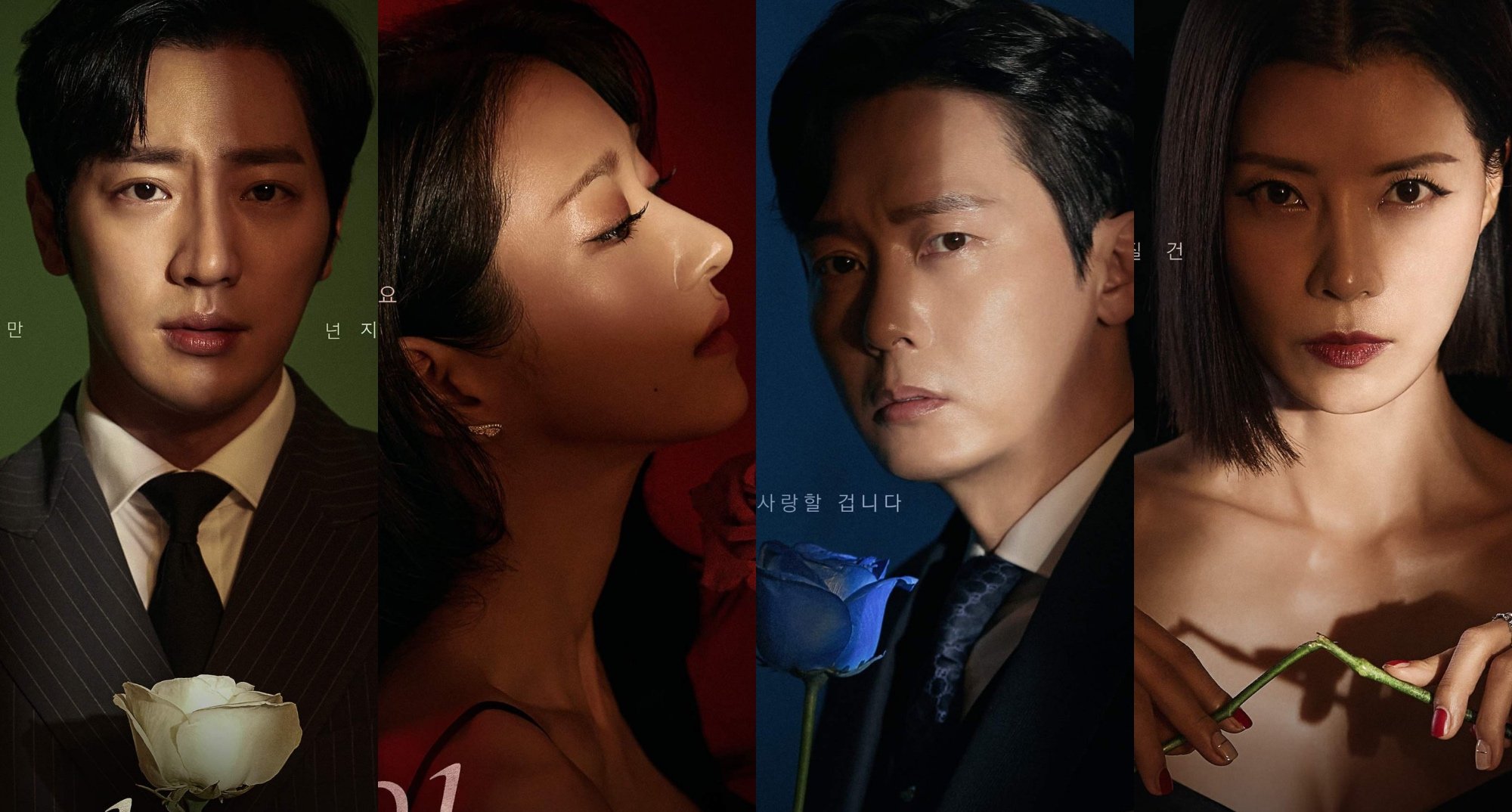 Character Seo Eun-pyung symbolizes purity as he helps Ra-el with her plan in 'Eve'
Actor Lee Sang-yeob takes on one of the leading characters in Eve as Eun-pyung. The K-drama's trailers do not reveal much about the character but his emotions. With his gaze, fans feel that Sang-yeob battles with his innocence and pure nature as he helps Ra-el on her path for revenge.
What is his connection to Ra-el? From the first Eve teaser trailer, he realizes the woman in a photograph is Ra-el, and he looks surprised. The synopsis for the character explains he was once an orphan who witnessed the demise of Ra-el's family.
According to Soompi, he grows up to become the youngest member of the National Assembly and in the spotlight of the political sphere. Despite his resilience, he is willing to throw it away for Ra-el because he loves her.
In the official Eve posters for each character, Sang-yeob holds a white rise symbolizing his purity and innocence. He has a wounded yet determined gaze, and Soompi explains the poster read, "I've changed, but I want to protect you."
Han So-ra is one of 'Eve's' leading characters as a wife who was betrayed
RELATED: Kim Jung-hyun in Talks to Star in 'The Season of Puppets' After Hiatus Due to Controversy
Eve tells the story of a scandalous affair that shocks the nation. Every drama-filled story needs the wife who is caught in the fire and tries to rectify her broken life at any cost. Han So-ra, played by Yoo Sun, is Kang Yoon-kyum's (Park Byung-eun) wife who has always lived a high-class life.
In Eve, the character is the only daughter of a high-ranking politician who married into the life she has always known. It all crumbles when Yoon-kyum reveals in the teaser that he has fallen in love with a woman who is not his wife. Behind So-ra's poise and elegance is a woman obsessed with her husband.
She will stop at nothing to rectify the hell she is in and not let anyone steal her husband away. In her official character poster, So-ra has a steal gaze rimmed with angry tears as she holds a grey rose. She holds onto the rose's broken stem with the caption reading, "There is nothing in this world I can't have."
Leading character Kang Yoon-kyum is in for a reckoning to atone for his sins in 'Eve'
RELATED: 'Why Her?': Hwang In-youp Stars Alongside Seo Hyun-ji in a Mystery K-Drama With an Age-Gap Romance
Ra-el sets her sights on the Kang Yoon-kyum. He is the CEO of a major company and the person responsible for the demise of Ra-el's family. The Eve character is already well-established, rich, with a powerful authority and a wife. He has a lot to lose, and he is willing to do so for Ra-el.
The K-drama's trailers show Ra-el seducing Yoon-kyum and catching his eye. Her 13-year plan is set in motion, and he gets hooked. Teaser scenes show him confiding and feeling secure with her as he goes into a public downward spiral. Ra-el's revenge takes a bigger effect as he is set to lose millions in a shocking divorce as he falls deeper in love.
Yoon-kyum's character poster has his holding a blue rose, symbolizing an unrelenting love. His poster reads, "I will love you until the end. No matter what I have to pay."
Lee Ra-el will do anything to avenge her family, even destroy one of the most powerful men
RELATED: 'Tale of the Nine-Tailed' Season 2: Confirmed Cast and Everything We Know so Far
Ra-el is a force to be reckoned with in the upcoming K-drama. As the main character in Eve, all eyes are on her as she puts her plan into action. Since the first teaser poster and trailer, fans have become enthralled with the character. The character is cunning, beautiful, and deadly in her own way.
She saw her family turn to ash at the hands of Korea's elite, with Yoon-kyum in the center. The teaser trailer shows Ra-el using her beauty and dance moves to seduce her prey. Her poster has her holding a red rose and the caption, "You want me so bad."
The trailer hints at her fury to seek justice, with Ra-el saying, "I will drag you all into the fires of hell that burned me." But the question remains. How much is Ra-el willing to sacrifice to get her revenge, or has her path led to love with Yoon-kyum or with someone else?
Eve will premiere on June 1 at 10:30 p.m. KST and be available to stream on Viki. 
RELATED: 'Yumi's Cells' Season 2: Got7's Jinyoung's Return Teased in K-Drama's New Poster