'Eve' Episode 6: So-ra Reveals the Deep Reality of Her Wickedness to Ra-el
Eve is taking a dramatic turn, with fans on the edge of their seats for the K-drama. While Ra-el continues her plan for revenge and becomes So-ra's confidant, she learns a dark truth. In Eve Episode 6, Ra-el learns more about Yoon-kyum's past lover, the reality of her mother's disappearance, and how it ties to So-ra.
[WARNING: This article contains spoilers for Eve Episode 6.]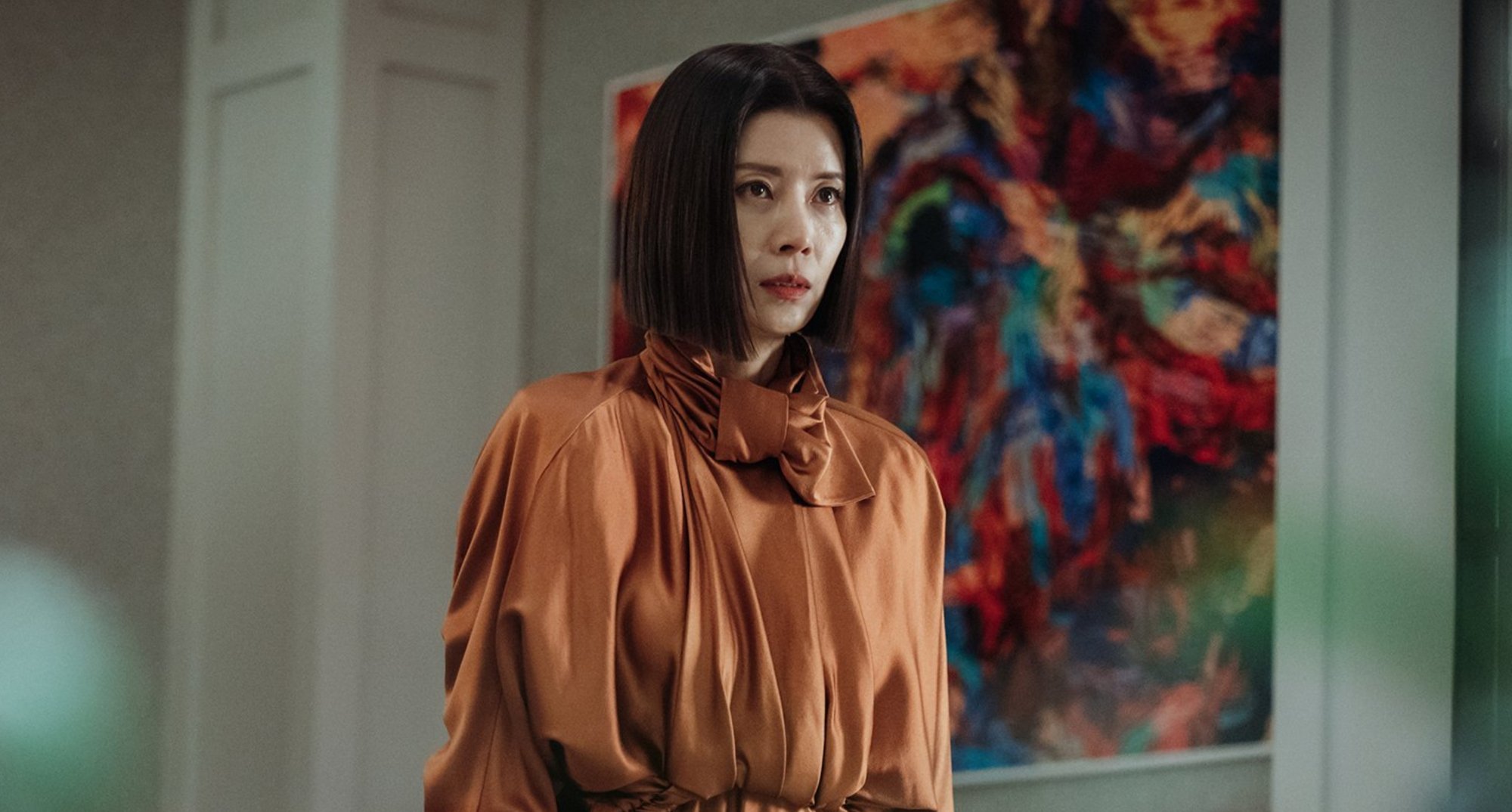 Yoon-kyum's mother was killed in a supposed car accident in 'Eve'
Part of Ra-el's story in Eve is that she is unaware of where her mother is. In the first few episodes of the K-drama, the flashbacks reveal that Ra-el's mother disappeared shortly after her father's death. This left Ra-el with no guardian until Moon-hee found her. In one flashback, fans see Ra-el would visit the last care facility her mother was a patient.
Despite her efforts, there was never information about her mother's whereabouts. Eve also shocks fans with the mystery behind Yoon-kyum's past. Ra-el and Moon-hee learn from Eun-pyeong that Yoon-kyum is an illegitimate son. He was born to a housemaid that worked for his father.
When Ra-el looks for evidence against LY Group in his study, she finds a newspaper clipping. The article states a three-car collision that resulted in the death of two people. One is assumed to be Yoon-kyum's mother. The other is theorized to be Moon-hee's daughter.
But the K-drama also reveals that Yoon-kyum had a past lover who was a singer. She also miraculously died after a car accident. It just so happens that a club madam close to Yoon-kyum is also killed in a hit-and-run in Eve Episode 4. Eve Episode 6 reveals the truth behind Ra-el's mother's death and Yoon-kyum's lover.
So-ra admits to Ra-el that she changed the course of a few lives in 'Eve' Episode 6
RELATED: 'Eve' Episode 4: Fans Worry Ra-el May Abandon Her Revenge Plan and Fall for Yoon-kyum
After Ra-el successfully entices Yoon-kyum to decide to have an affair, everything goes downhill for So-ra. In Eve Episode 6, So-ra spirals as Yoon-kyum no longer hides his disinterest and hatred toward her. She is unaware the "other" woman is Ra-el. While Ra-el gains enough evidence on the company to start a criminal case, her world breaks when So-ra confides in her.
At her dance studio, the other two mothers pretend to make nice and throw So-ra a small birthday party. So-ra could care less and became enraged. In private with Ra-el, So-ra calls in the male dancers and offers them money for sleeping with the two other mothers and getting footage of it.
Ra-el is shocked and trie to reason with So-ra, but So-ra says it has never been a problem. She explains her father always covered up her mistakes. Ra-el asks if she has ever done something to Yoon-ykum or LY Group. She reveals, "The trouble I caused in order to marry him was probably the biggest."
She says, "I switched two women's fates…lightly." So-ra explains that Yoon-kyum was the perfect bachelor among chaebol heirs. But there was a rumor that he was affectionate with a woman. She reveals that she took care of it and took care of an older woman who argued to return her husband's company.
Ra-el learns So-ra was behind her mother's disappearance
RELATED: 'Eve' Episode 3: Ra-el's Husband Is Not the Innocent Man Fans Thought He Was
Fans felt Ra-el's pain of trying to keep a straight face as she realizes how evil So-ra is. So-ra's confession in Eve Episode 6 means she was the one who caused the death of Yoon-kyum's lover and the disappearance of Ra-el's mother.
It is unclear if Yoon-kyum knows what So-ra did and is one of the reasons for his hatred toward her. Later in the episode, Ra-el breaks down in Eun-pyeong's apartment. She asks if he knew anything in the moments before her mother disappeared.
Eun-pyeong recalls visiting her at the facility and her speaking on the phone with someone. Ra-el's mother looked scared but quickly hid the phone. She then tells Eun-pyeong to leave her alone and never to return. He explains that Ra-el's mother told the staff she was visiting relatives and never returned.
Ra-el comes to the horrifying discovery that So-ra and her family likely made her mother disappear and is probably dead. "I only hoped that she lived. Then someday, I could meet my mom. That is how I was able to go on," says Ra-el. So-ra's confession in Eve Episode 6 could push Ra-el to change her plans as Yoon-kyum tells her he plans to destroy LY Group.
Eve is available to stream on Viki.
RELATED: 'Eve': Dance Co-Stars Can't Stop Praising Seo Yea-ji's Professionalism While on Set: 'She's a Perfectionist'