'Eve': Fan Theory Suggests Yoon-kyum Is Plotting His Own Revenge Against LY Group
The revenge-filled K-drama Eve is shaping to be a scandalous storyline. Lee Ra-el becomes more embroiled in her plan to take down the people who ruined her family. But a particular scene in Eve Episode 4 has fans looking at Yoon-kyum differently, his possible motives, and a plausible theory of where his story could lead.
[WARNING: This article contains spoilers for Eve Episode 4]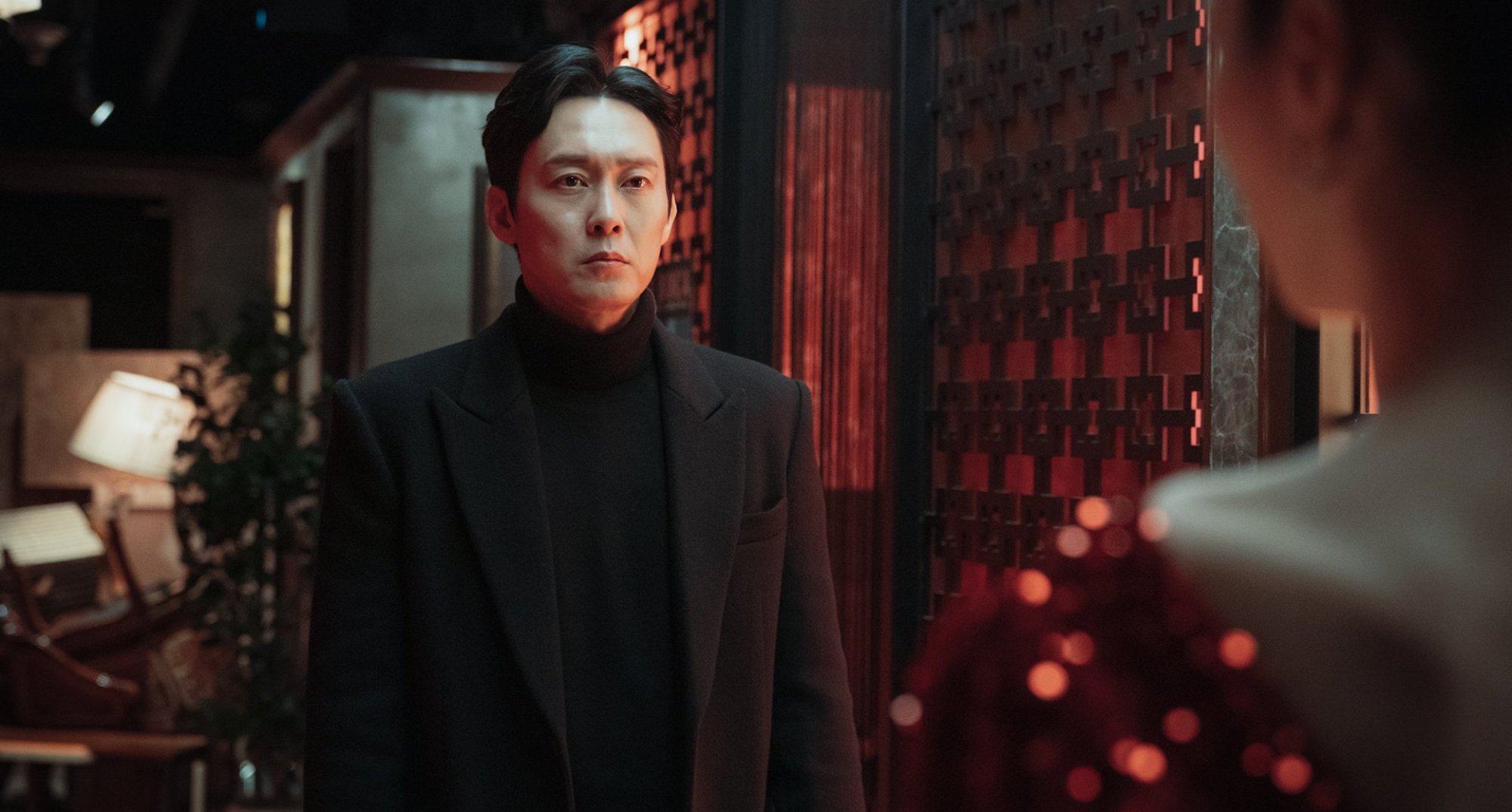 'Eve' Episode 4 showed Ra-el looking for confidential files in Yoon-kyum's office
In previous episodes, Ra-el's revenge plan has become more apparent. Fans know she has worked for 13 years to infiltrate herself right where she needs to be to get close to LY Group and Yoon-kyum. The loving and cute husband fans initially adored is, in fact, one of the people responsible for her past.
With the help of Moon-hee, Ra-el needs to look deeper into Yoon-kyum and the dirty secrets of LY Group. In Eve Episode 4, Ra-el drops off his daughter at their home. Ra-el makes an excuse that she needs a computer and is shown the one in Yoon-kyum's office.
Knowing the type of documents she needs are secretly hidden in a vault or room, Ra-el looks for a button to the secret compartment. In a flashback, Moon-hee explains LY Group and their predecessors left analog records. If Ra-el finds the vault, she will likely find Jediks semiconductor's ledger.
While searching, Ra-el finds an old tango book with a news clipping of the death of Yoon-kyum's mother. His daughter walks in and presses a secret button opening a hidden room. The room holds documents, slush fund ledgers, receipts, and money. This lead fans to develop a possible Eve theory about Yoon-kyum.
A theory suggests Yoon-kyum is after his own revenge in 'Eve'
RELATED: 3 Seo Yea-ji K-Dramas to Get Hooked on While Waiting for 'Eve' Episodes
Since learning Yoon-kyum is an illegitimate heir of LY Group, Ra-el's plans change. But fans also learn more about Yoon-kyum's past, which has fans wondering if Ra-el will sympathize with him. Yoon-kyum is the housemaid's son who was killed in a car accident. It is assumed that Yoon-kyum's father or someone close to him had her murdered to cover up the affair.
When Jung-chul is told to take care of a club madam close to Yoon-kyum, fans learn another truth. Yoon-kyum was once possibly in love with a singer. In the K-drama, Yoon-kyum advises Ra-el not to seduce him because she will end up like his mother and the singer.
On Reddit, a fan theory suggests Yoon-kyum is after his own revenge in Eve. Fans found it peculiar that the file Ra-el reads is titled "Slush funds." A fan comments, "Someone else surmised that he may be plotting and compiling evidence for his own revenge (for his mother's death and maybe a lover a tango loving singer who is also perhaps the daughter of the fake mom."
The possibility of the theory being true holds strong for now. A fan comments, "Yes, if that turns out to be the case, their situations would mirror each other very closely…both plotting very long term for a revenge, a revenge for a lost parent, marriage to an enemy spouse, etc."
Will Yoon-kyum and Ra-el join forces to seek revenge?
RELATED: 'Eve' Episode 1: Who Is the Dancer That Dances the Fiery Tango With Seo Yea-ji?
The possible theory of Yoon-kyum seeking his revenge could lead Ra-el to change her plans in Eve. Fans have already noticed that Ra-el is showing too much emotion. She learns from her old friend in Spain that Yoon-kyum was there when she was, years before she started her plan. It explains why he knows the story of the bandoneon and the twin flames.
If Yoon-kyum is seeking his own revenge against the very people who also ruined Ra-el's life, they could join forces. Within the four episodes of Eve, fans can see Yoon-kyum lives heavily guarded among his wife, LY Group, the prime minister, and his father. The only person he protects is his daughter.
Could it be that Yoon-kyum is festering his rage under the surface, gathering his evidence to avenge his mother and past lover? Only time will tell.
RELATED: 'Eve' Episode 2: What We Know About Ra-el's Master Plan so Far