How Eve Feels About Hip Hop Today
Eve is back in the hip hop game…sort of. The former co-host of The Talk is starring as a rapper in a new comedy-drama. But just because she's spitting bars on the show does not mean that she's getting inspiration from current rappers. Eve revealed in a new interview that she finds the current state of hip hop to be lackluster. Still, there's one aspect of the industry Eve wishes was around when her rap career was at its prime.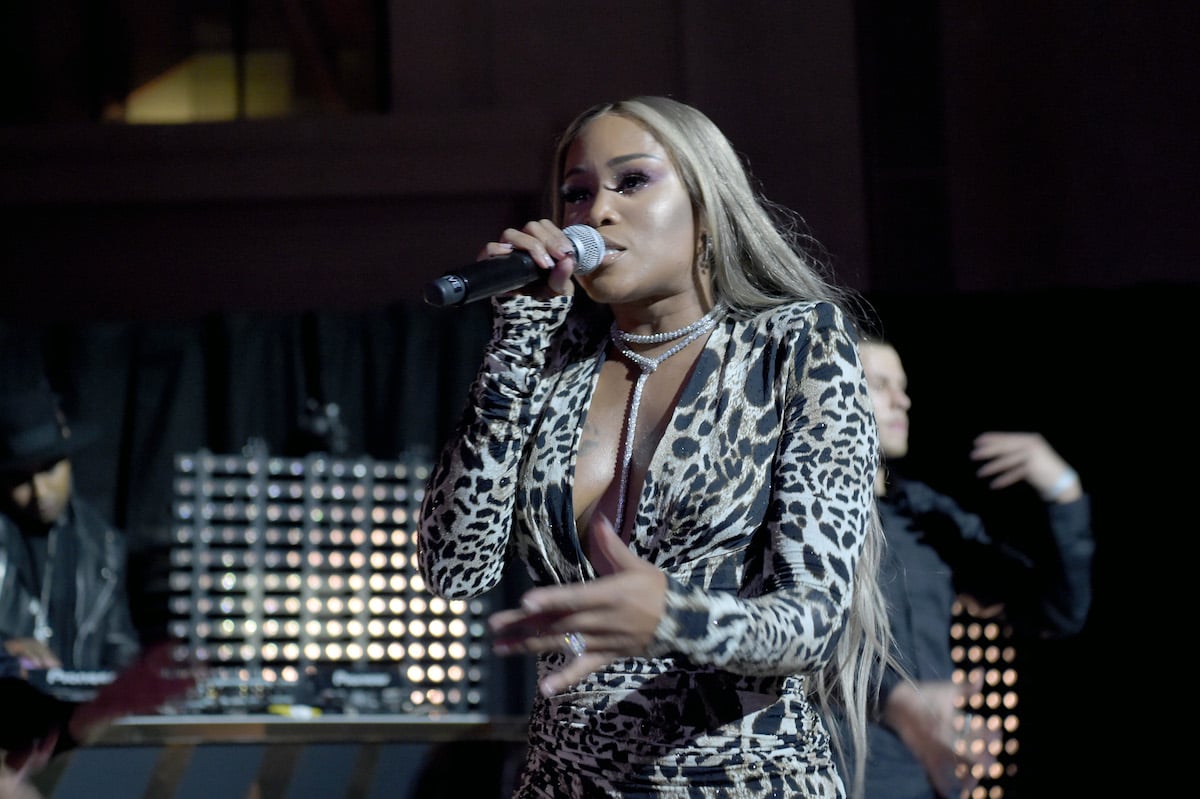 Eve says hip-hop is boring now
The rapper hasn't put out an album in several years. Regardless of her love of music, she's not rushing to get back into the studio anytime soon. In fact, she's less than impressed with the current state of hip hop.
"There's a lot of clones," Eve told Trevor Noah during a recent interview on The Daily Show. "I feel like back in the day, uniqueness was celebrated and I think now there's a lot of the sameness and that to me… It makes it boring a lot of the time, for me."
Related: Why 'The Talk' Co-Host Eve's Sitcom Was Cancelled
Despite her feelings, she says her feelings don't apply to everyone in the industry. "Not everyone 'cause there are some dope artists out there that I really do love," she adds.
As far as some women being viewed as overly sexualized in hip hop, Eve has always been different. She never rapped about sex much, nor did she portray it in her fashion. Instead, she focused on being the best lyricist. She says her crew appreciated it. 
"I got lucky. With Ruff Ryders, they never tried to change me," she said. "The only thing they tried to do was cover me up, actually. They didn't want me naked. They were like, 'No, you need to put this vest on now.'"
There's one thing Eve envies about rappers of today
Though Eve feels there are too many copycats in hip hop, she is jealous of one thing. "What I envy is the fact that you don't need a label. You don't need a co-signer. You can get out there and find your people the way you want to," she said.
Related: What Happened to Rapper Eve's Clothing Line, Fetish?
Eve was the first lady of the all-male squad Ruff Ryders. The squad consisted of Eve, Drag-On, The Lox, and more. 
By the mid-2000s, she began following the model of Queen Latifah. She made a transition from rapping to acting, knowing that a career in rap would not last forever. She starred on her own UPN sitcom, Eve, for three seasons. She's also had starring roles in the Barbershop franchise. 
Eve is currently starring as a rap superstar in a new series
Since returning to the small-screen, Eve is now the star of Queens on ABC. the 1-hour series chronicles Eve as Brianna aka Professor Sex, a member of the '90s hip-hop foursome Nasty B—–s, who reunite for a second chance after 20 years apart.
The show also stars Brandy, Naturi Naughton, and Nadine Velazquez. Eve admits she was hesitant about the series initially due to it being so similar to her real life. "I wouldn't have taken a role like this a few years ago, at all," she told Noah. "For me, acting is acting and my music is my music. I didn't want to mesh the two." Now, she's happy she signed on.