'Eve': K-Drama Teaser Shows Anger, Deceit, and a Scandalous Affair
A rich and powerful CEO admits his feelings for his mistress, Ra-el in 'Eve's' new teaser. Ra-el seeks to destroy leading to millions in one of the nation's most-watched divorce cases.
Fans are anticipating the new K-drama Eve more than ever. Actor Seo Ye-ji returns in a new May K-drama as Lee Ra-el, a woman seeking revenge after losing her family. While fans know the general storyline for the drama and details of Seo in the leading role, a new teaser trailer for the Eve K-drama gives a bigger picture of Ra-el's scandalous and fiery plan to destroy the elite.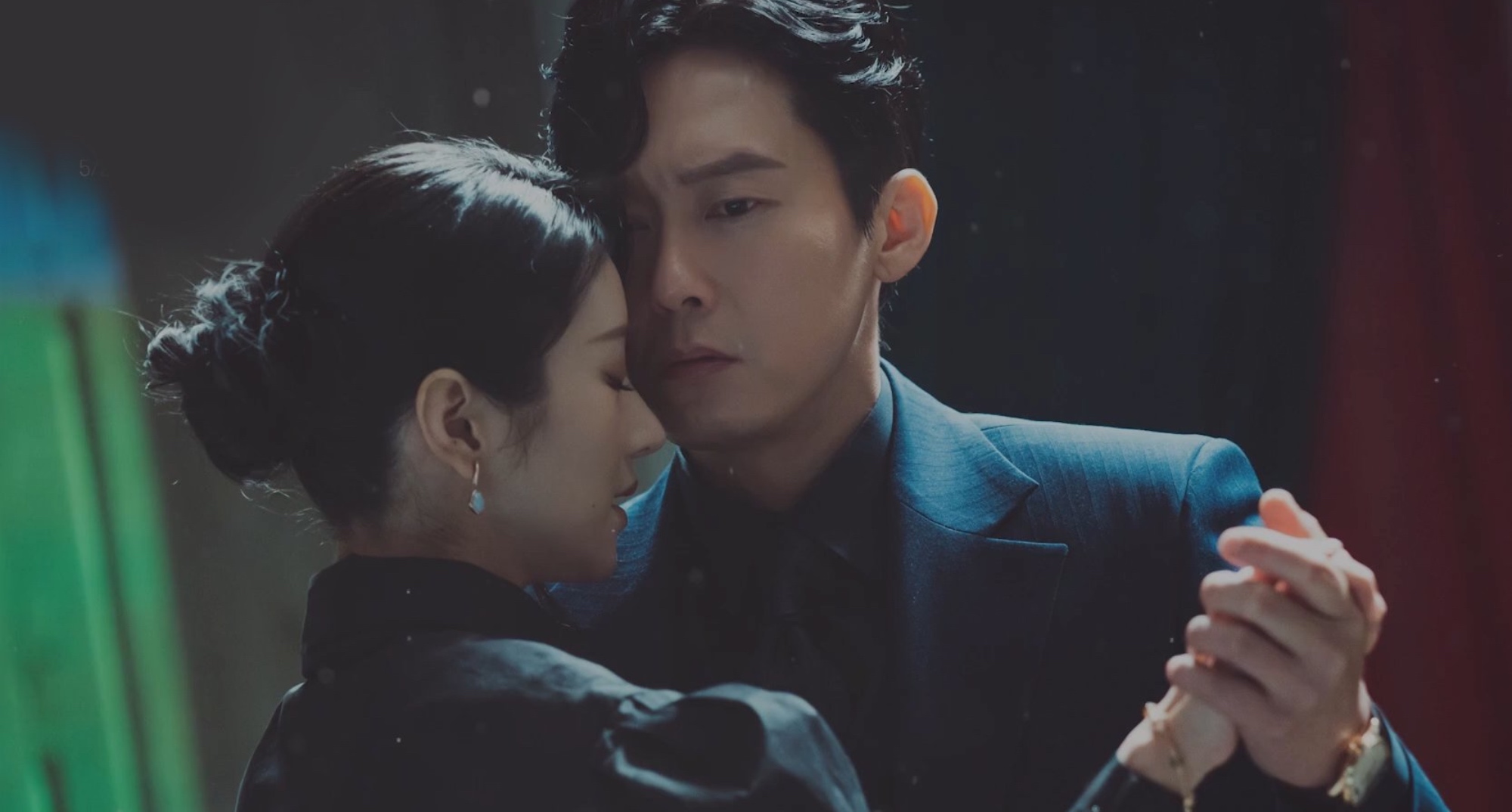 A woman scorned spends her life plotting the perfect revenge in 'Eve'
Eve is likely one of the most anticipated K-dramas so far. Seo stars in the lead as Ra-el, born to a beautiful mother and intelligent father. But her family is struck down, and her life changes after her father's death. At the core of her pain are Korea's elite and the CEO of LY Group, Kang Yoon-kyum (Park Byung-eun).
Ra-el grows up with one thing on her mind, revenge, and she will stop at nothing to succeed. She spends the next 13 years preparing to take down Yoon-kyum and gets some help along the way. Behind Ra-el's beautiful charm is a cunning and deadly flower. Eve's K-drama teaser poster promises revenge when least expected.
TvN's new teaser trailer introduces other main characters in 'Eve' and an affair
복수를 설계한 여자 vs 위험을 선택한 인물들!
그들의 욕망이 향하는 곳은?!

고품격 격정멜로 복수극
<이브> 5/25 [수] 밤 10:30 tvN 첫 방송#tvN #이브 #eve#서예지 #박병은 #유선 #이상엽 #스트리밍은TVING pic.twitter.com/FCv2kTPrrM

— tvN drama (@CJnDrama) May 3, 2022
Fans get an even closer look at the dramatic storyline for Eve in a new teaser trailer for the K-drama released by tvN. This time, fans see how Ra-el's plan works and how it will destroy Yoon-kyum, his image, and everything he has worked for. Fans meet Han So-ra (Yoo Sun) in the teaser, Yoon-kyum's wife.
She soon learns her husband has been having an affair and is in love. In the Eve teaser, he addresses the press and confesses, "I'm in love with someone who isn't my wife." Fans see So-ra in a fit of rage at his deceit, but the real deceit is by Ra-el.
Yoon-kyum is seen embracing a woman and appearing to be smitten and trusting her. The teaser also shows him in bed with a woman who can be assumed to be Ra-el. The teaser introduces Seo Eun-pyung (Lee Sang-yeob), an assemblyman who realizes Ra-el is the woman in a photograph, but it is unclear how he knows her.
Eve's teaser ends with Ra-el looking pleased as her web of lies and vengeance moves into place and says, "The more dangerous it is, the more you want that one person."
Who stars in the main cast of tvN's 'Eve'?
The first teaser for Eve focused on Seo in her role as Ra-el, with actor Park as CEO Yoon-kyum. The new Eve K-drama teaser introduces the other character trapped in Ra-el's plan. Fans know Seo from her multiple K-drama roles, with one of her most successful being the Emmy nominated It's Okay to Not Be Okay.
Park has starred in movies and TV shows, appearing in dramas like Because This Is My First Life, What's Wrong with Secretary Kim, and the crime K-drama Voice. He also played Dan Byeok in Arthdal Chronicles and Min Chi-rok in Kingdom and its prequel Kingdom: Ashin of the North.
Park and Seo's co-star Yoo Sun is also known for various roles in her career. She starred as Na Na-Hwang in the Korean version of Criminal Minds. Yoo Sun has starred in Mother of Mine, Get Revenge, and Netflix's Move to Heaven.
Taking on the role of Eun-pyung is actor Lee Sang-yeob. The actor has a long career starting from 2007 in movies and dramas. In While You Were Sleeping, he played the role of Lee Yoo-bum. Lee also starred in The Hymn of Death and gained fame for his role in Once Again.
Eve will premiere on June 1 at 10:30 p.m. KST and be available to stream on Viki.