Even Ringo Wrote a Mean Song About Paul McCartney After The Beatles Broke Up
After The Beatles' breakup in April 1970, it didn't take long for members of the band to tell their version of the story in song. Late that year, George Harrison offered an elegant tune about late-Beatles squabbling on his debut solo work, All Things Must Pass.
That song, titled "Run of the Mill," dropped subtle hints about his deteriorating relationship with Paul McCartney. "You'll arrive at your own made end with no one but you to be offended," George sang.
On Paul's side, his Ram album from 1971 zeroed in mostly on John Lennon and Yoko Ono. "Too Many People," in particular, pissed off John with its measured critique of John's activism and his relationship with Yoko.
Soon enough (late '71), John struck back with the genuinely mean "How Do You Sleep?" about Paul. That only left The Beatles drummer to weigh in, and Ringo Starr had some words for Paul McCartney of his own. They arrived via Ringo's 1972 single — a tune that George helped him write.
'Back Off Boogaloo' was Ringo's song about Paul McCartney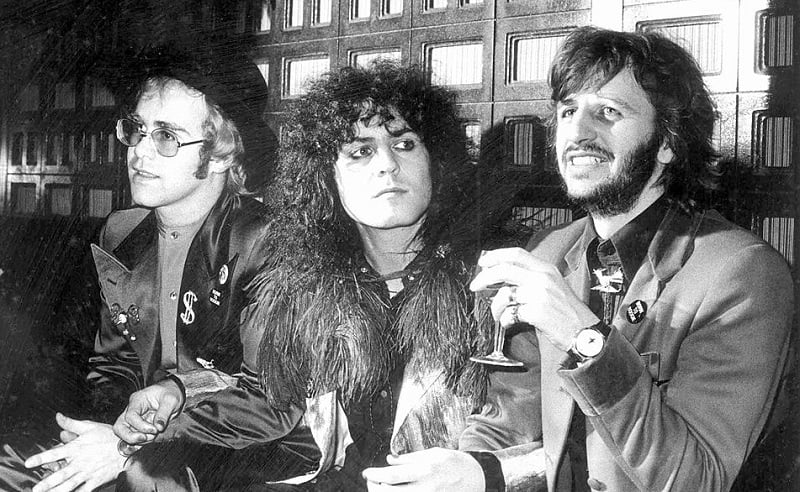 In the final days of The Beatles, it literally was Paul on one side and the other three band members on the other. The main dispute came over the group's manager, but Paul had rubbed everyone the wrong way by then. (You can see this in the film, Let It Be.)
Once they went their separate ways, John made music with Yoko, and Paul recorded with his wife Linda. Meanwhile, George and Ringo collaborated with many musicians and frequently played together. Judging by the various tunes on record, no one really liked Paul's solo music.
On Ringo's "Back Off Boogaloo" from '72 (the song about Paul,) the ex-Beatles drummer went so far as to call Paul "meathead" while chopping up his recording efforts.
This rollicking tune has a very T-Rex feel and came just after Ringo had shot a documentary about Marc Bolan and his band. The soaring slide guitar on the track came courtesy of his old bandmate George, who reportedly co-wrote the tune with Ringo.
"Get yourself together now and give me something tasty," Ringo sang. "Everything you try to do, you know it sure sounds wasted." These aren't the most poetic lyrics, but they get a point across. Ringo wanted to send Paul a message, and that message was basically, "your music sucks, old pal."
Paul's work with Linda and Wings didn't win over any former Beatles.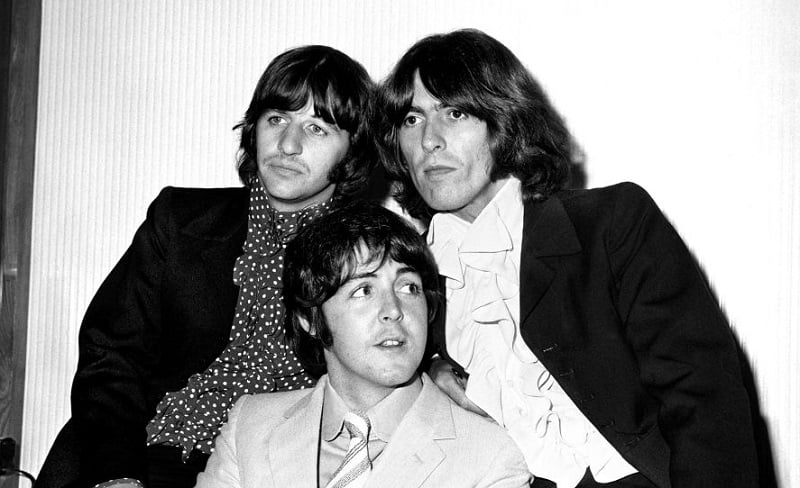 By the time Paul recorded Ram, he was definitely his own man. We can't see The Beatles going along with a track like "3 Legs," a blues featuring falsetto vocals from Paul. (Contrast it with, say, "Yer Blues" by John.)
For those who wondered whether he was just singing about someone anonymous, it's actually Ringo's song about Paul. He threw in a clear reference to Paul. That comes in the rhyme with "meathead," when he sings, "Don't pretend that you are dead."
With that line, Ringo referenced the goofy "Paul is dead" conspiracy theory that Beatles fans cooked up late in the life of the group. (The Beatles played along with the fun on several occasions over the years.)
The Beatles could've taken a different route to air their grievances
Was this the best way for The Beatles to air out their differences in public? Maybe not, but let's not forget that no one in the group had turned 30 when the band split up a few years earlier.
They were still young men in many ways, and they were expressing themselves how they knew best — in song. As for Ringo's video, in which he shares equal billing with Frankenstein's monster, we imagine it was hard for Paul to get mad at his old bandmate, all things considered.