Even Robert Downey Jr. Isn't Sure If Iron Man Is Done in the Marvel Cinematic Universe
Robert Downey Jr just can't seem to get his story right about the furutre of Iron Man in the Marvel Cinematic Universe.
Marvel fan-favorite Iron Man (Robert Downey Jr.) ended his journey when he made the ultimate sacrifice to defeat Thanos (Josh Brolin) in Avengers: Endgame. Despite his death, Marvel fans have been hopeful that the studio will bring him back in a future movie, likely via the multiverse or some kind of flashback. While Marvel could bring Downey Jr. back for another cameo, the actor cast a lot of doubt about returning in a recent interview.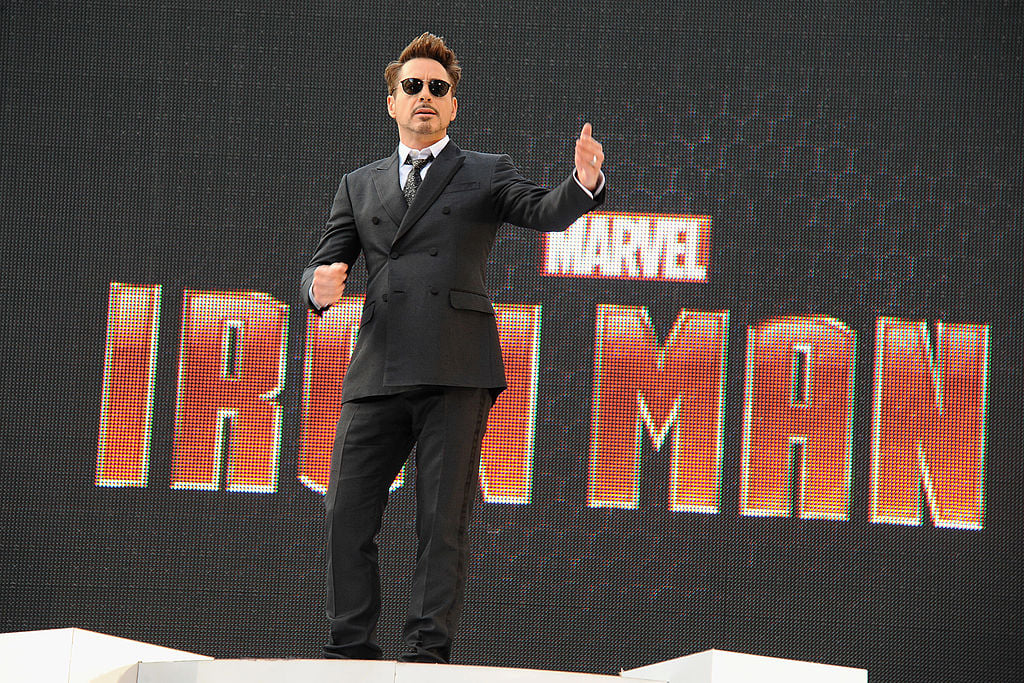 Downey Jr. talks about playing Iron Man
Downey Jr. kicked off the Marvel Cinematic Universe with 2008's Iron Man. He went to appear in two additional standalone movies, plus a slew of crossover appearances, becoming a mainstay in the MCU.
But Tony Stark's story came to a fitting conclusion in Endgame after he gave up his life to defeat Thanos and save his friends from certain death.
Although his death seemed final, fans have been hoping that Marvel will eventually bring him back. The multiverse seems to be the way to accomplish that, especially with movies like Doctor Strange in the Multiverse of Madness exploring that theme.
Unfortunately, Marvel has not said anything about resurrecting Iron Man. According to We Got This Covered, Downey Jr. recently talked about reprising the iconic role and had this to say:
"The war for me is over. I personally have alighted to greener pastures."
Downey Jr. made the comments while promoting his new film, Dolittle (which also features his Marvel co-star Tom Holland in a speaking role).
Downey Jr. teases return
Despite Downey Jr.'s comments about moving on from Marvel, he recently teased that returning as Iron Man is not out of the realm of possibility.
During his Dolittle promotional tour, Downey Jr. was asked if he would be willing to return to the MCU in the future. Although the actor feels like his character's journey is over, it sounds like he is willing to return if the timing is right.
"Yeah, anything could happen," he stated. "As far as I'm concerned, I've hung up my guns and I'm good to let it go."
There has been a lot of rumors about Downey Jr. popping up in Scarlett Johansson's upcoming movie, Black Widow, which is set in-between the events in Marvel's Captain America: Civil War and Avengers: Infinity War.
Given how the film covers events prior to Tony's death, it offers Marvel the perfect opportunity to bring Iron Man back for one last hurrah. But based on Downey Jr.'s comments, it does not sound like that happened.
Kevin Feige opens up about 'Iron Man' casting
While fans wait to see if Iron Man returns to the MCU, Marvel president Kevin Feige recently opened up about casting Downey Jr. for the iconic role.
As the president of Marvel, it was Feige's decision to cast Downey Jr. to play Tony in the 2008 film. Going into the casting process, executives as Paramount told Feige that Tony needed to be just as intriguing as Iron Man, which put a lot of stress on casting the right actor for the part.
Picking Downey Jr. was one of the first decisions Feige made as the president of Marvel. But instead of feeling overwhelmed, Feige embraced the opportunity to make something truly amazing.
"Literally, the first decision I made and was allowed to make and allowed to try to pursue as president of Marvel Studios was casting Robert Downey Jr. and it felt fun to do that because we knew it'd either be great or the biggest dumpster fire ever," Feige shared.
Feige added that the MCU would not be a thing if it hadn't been for Downey Jr. and the success of Iron Man. In fact, Marvel needed to come up with over $500 million to fund phase 1 of the MCU, a lot which was made by Iron Man.
Feige almost rejected Downey Jr. for the part
Although everything worked out for Feige and the Marvel Cinematic Universe, there was a time when Downey Jr. was not in the running for the role. Feige revealed that they rejected Downey Jr. several times before offering him the part.
Feige was hesitant because of Downey Jr.'s history of substance abuse. There were also reportedly other big-name actors vying for the part, including Tom Cruise.
But at the end of the day, Feige and Marvel decided to gamble on Downey Jr., and his decision has paid huge dividends for the studio. Over a decade later, Marvel has released over 20 movies in the MCU and his now heading into Phase 4.
The next movie in Marvel's lineup is Black Widow, due out in theaters on May 1.