Even the Best Mary-Kate and Ashley Olsen Movie Has a Terrible IMDb Rating
Any adult who grew up during the '90s is bound to have a favorite Mary-Kate and Ashley Olsen movie. The twin sister actors got their start acting on the sitcom Full House and later translated that popularity into a plethora of direct-to-TV movies. Fans couldn't get enough of these family-friendly films.
Even their biggest fans wouldn't describe Olsen twin movies as cinematic masterpieces. Still, it's a bit surprising to find that even the highest ranked Mary-Kate and Ashley movie on IMDb has a pretty abysmal rating. Here are the top five.
5. 'Passport to Paris' (1999)
It's no wonder fans enjoyed Passport to Paris so much. The movie came out in 1999, the exact time when the Olsen twins were the most popular and had the best chance of getting fans to watch whatever movie they came out with. This movie follows the girls as they're sent to Paris to visit their grandfather.
Like so many before them, Mary-Kate and Ashley become enamored by the City of Lights and even get involved with two cute French boys during their visit. Despite all its appeal and charm, the G-rated Passport to Paris only has a rating of 5.3 on IMDb.
4. 'Winning London' (2001)
The fourth most popular Olsen twin movie sounds suspiciously similar to number five. After the success of Passport to Paris, Mary-Kate and Ashley decided to give the European angle another go with Winning London in 2001. This film follows the girls as they participate in an International Model UN competition.
Once again, the girls get to explore the sights of London plus meet up with cute boys. The movie has a 5.5 rating on IMDb.
3. 'To Grandmother's House We Go' (1992)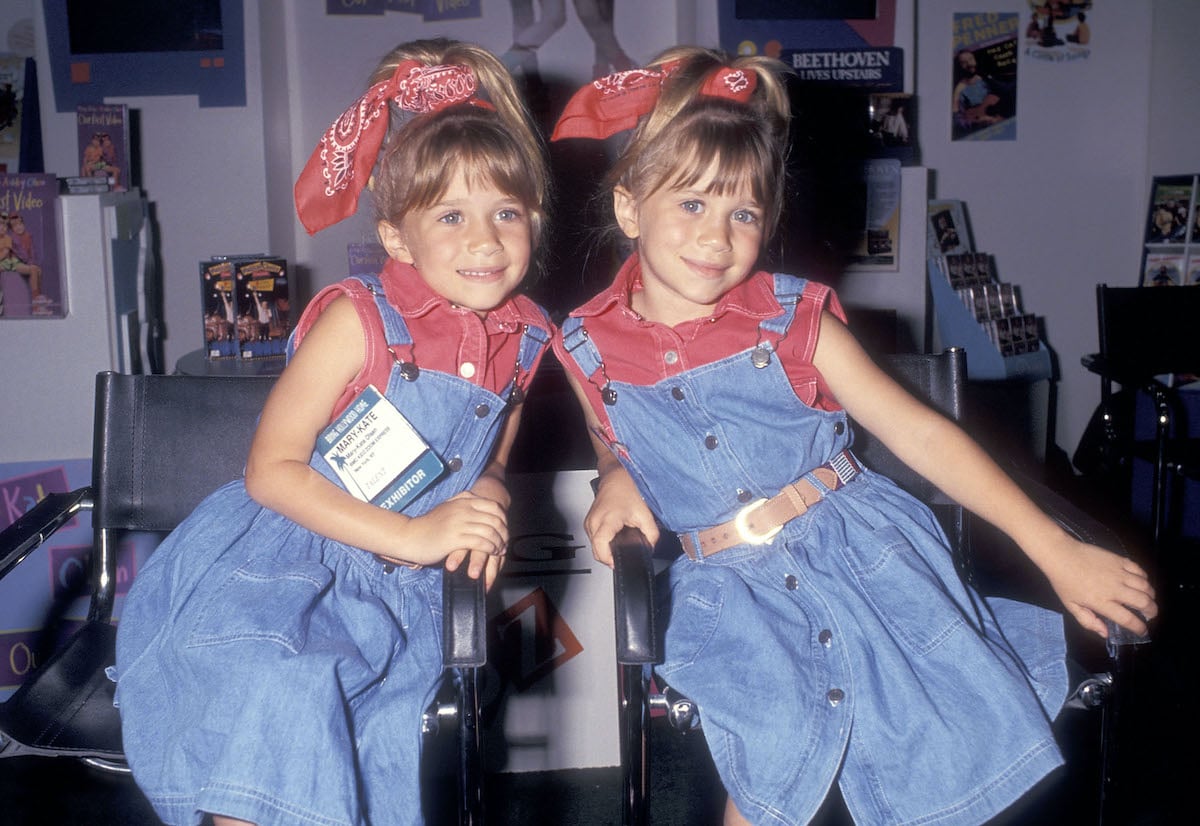 Before they captured the tween audience, the Olsens delighted younger fans with adorable family movies like To Grandmother's House We Go. This early effort shows Mary-Kate and Ashley go on an adventure to their great-grandmother's house after overhearing their mom complaining about taking care of them.
The girls encounter all kinds of mischief along the way including run-ins with actual criminals. It's a fun romp that really showed off the Olsens' acting skills. Fans gave it a rating of 5.8/10.
2. 'Double, Double Toil and Trouble' (1993)
Most Olsen twin movies had some kind of theme and Double, Double, Toil and Trouble was all about Halloween. The young girls make a plot against their Aunt Agatha who they believe has evil powers. Mary-Kate and Ashley play twins in the film and work to help keep their parents from losing their home.
The title of the movie is a nod to Shakespeare. This effort isn't the most popular movie but it shows the Olsens doing what they do best: teamwork, defeating villains, and being cute.
1. 'It Takes Two' (1995)
The best of the Olsen twin movies, ranking wise, is It Takes Two from 1995. This movie was released in theaters and did pretty well as the tale of identical strangers, one rich and one poor, who want to get their parents together.
The plot is quite similar to the 1961 movie The Parent Trap which is based on the 1949 novel Lottie and Lisa.
It Takes Two received good reviews from critics even if they called it "predictable." Out of all the Olsen twin movies, it has the highest IMDb rating with a 5.9.