Chris Pratt Once Found Love With His On-Screen Sister in 'Everwood'
It's not uncommon for celebrities to have to fake their emotions on screen — in fact, that's basically the job description for most actors! When it comes to on-screen relationships, that often means that stars who actually can't stand one another have to turn on the chemistry to show off their fictional counterparts' love for one another.
While Luke and Lorelai were getting cozy on Gilmore Girls, Lauren Graham and Scott Patterson weren't nearly as sweet on one another. Chad Michael Murray and Sophia Bush fooled fans into thinking that One Tree Hill's Lucas and Brooke had real-life sparks flying when the reality was quite the opposite. 
Some stars have to turn on the deception in the other direction. When two actors actually have a romance going on  but the fictional relationship the stars portray is of siblings instead of lovers, things can get awkward on set! 
Professionals can make it work and keep their feelings under wraps when the cameras are rolling. That's exactly what Chris Pratt had to do when he fell for his on-screen sister in Everwood. 
'Everwood' was a family drama 
Premiering in 2002, Everwood followed the life of Andy Brown, a widowed brain surgeon who upends his life in Manhattan and moves to the small Colorado town of Everwood to grieve, heal, and start a new life with his two children. 
Packing up and heading for a simpler life doesn't work out quite the way Andy had planned, and the drama comes from multiple directions. First, there's the fact that Andy is now raising two children on his own, and that's not something that his high-powered career really prepared him to do. Second, he's not finding himself quite as welcome in the town as he had expected. His city ways make him stick out in Everwood, and the town's existing physician doesn't always take well to the new guy stepping on his toes. 
Over time, Andy and his family find their place in Everwood, and the relationships that build along the way showcase some lessons about life, family, and what matters most. 
Chris Pratt and Emily VanCamp played the rival doctor's kids
Long before his celebrated time as the goofy Andy Dwyer on Parks and Recreation, a young Pratt had a substantial role on Everwood. Pratt played Bright Abbott, the football-playing son of Dr. Harold Abbott, Everwood's established town doctor before Dr. Brown's arrival. 
Emily VanCamp also had a role on the show. A teenager just a few years into her acting career, VanCamp played Amy Abbott, Dr. Abbott's daughter and Bright's sister.
Of course, we now know that both of these fictional siblings have gone on to much bigger roles including substantial parts in the MCU. Pratt has made quite a splash portraying Peter Quill and VanCamp has been wowing fans as Sharon Carter. 
Chris Pratt and Emily VanCamp dated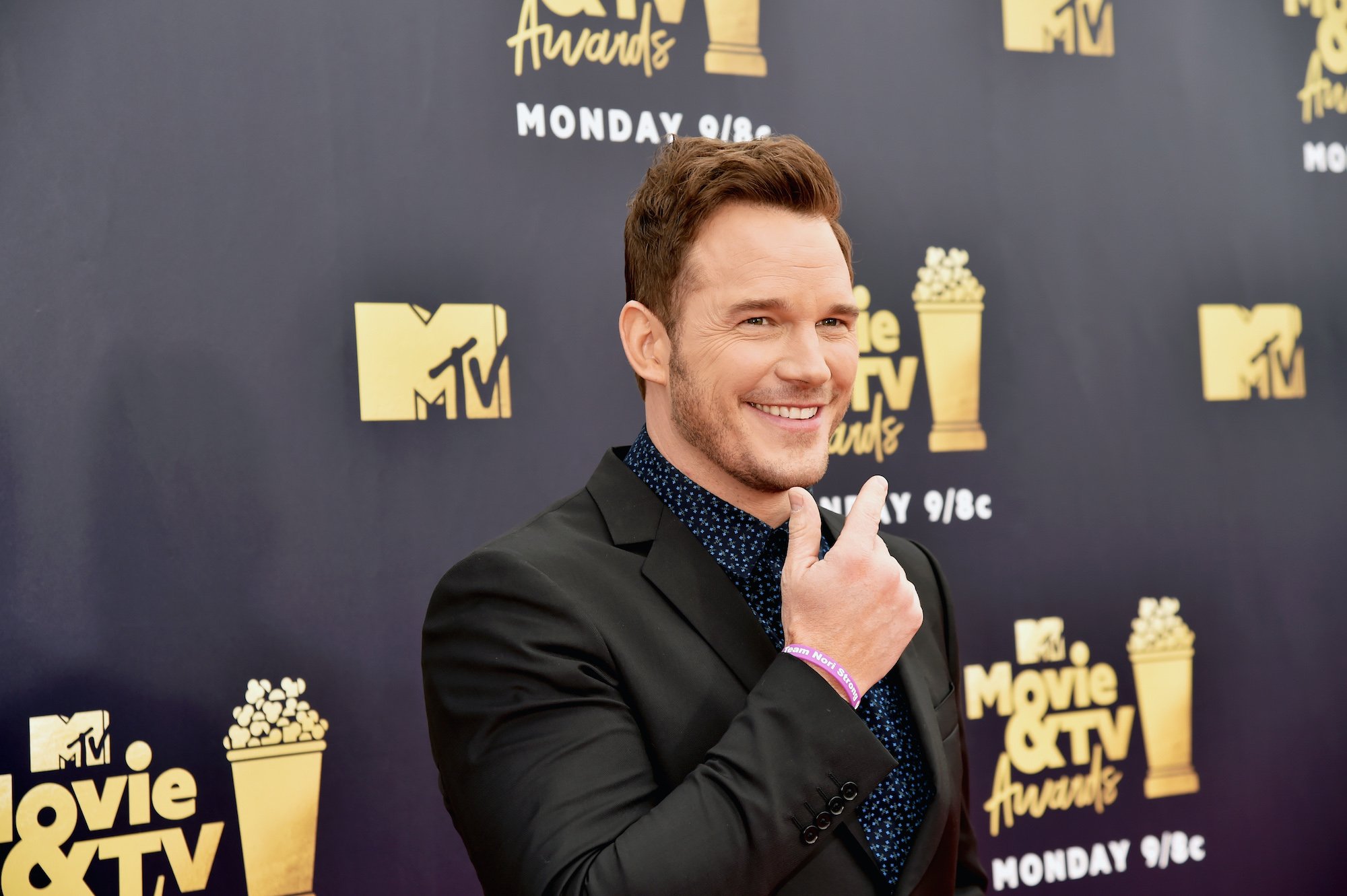 A future in the MCU isn't the only connection that Pratt and VanCamp had while on the set of Everwood. They may have been portraying siblings on screen, but behind the scenes, romantic sparks were flying.
The couple dated for a few years, and they often got comments about the creepy factor of being known as siblings. As Insider reports, Pratt didn't seem bothered by the remarks: "It never really weirded us out that we played brother and sister, because, you know, it's all fiction." 
Shortly after his relationship with VanCamp ended, Pratt began dating Anna Faris. As PopSugar reports, the pair would eventually marry and have a son named Jack, but they split in 2017.
Shortly after, Pratt announced his engagement to Katherine Schwarzenegger. They tied the knot in 2019.
VanCamp, meanwhile, married another co-star. She and Josh Bowman — who played alongside her on Revenge — got hitched in 2018.