Every Actor Who Has Played Wednesday Addams Ahead of Tim Burton's 'Wednesday' Series
Wednesday Addams was first played by Lisa Loring in the television show from 1964 and later by Christina Ricci in 1991 with Jenna Ortega taking on the character in 2021's 'Wednesday'.
The gothic character Wednesday Addams was originally a character created by cartoonist Charles Addams. The character did not have a name until she was adapted into a live-action television series in 1964. Addams gave her the name "Wednesday" based on a nursery rhyme. Since then, many actors have portrayed Wednesday Addams on screen and will get another rendition in Tim Burton's Wednesday series on Netflix.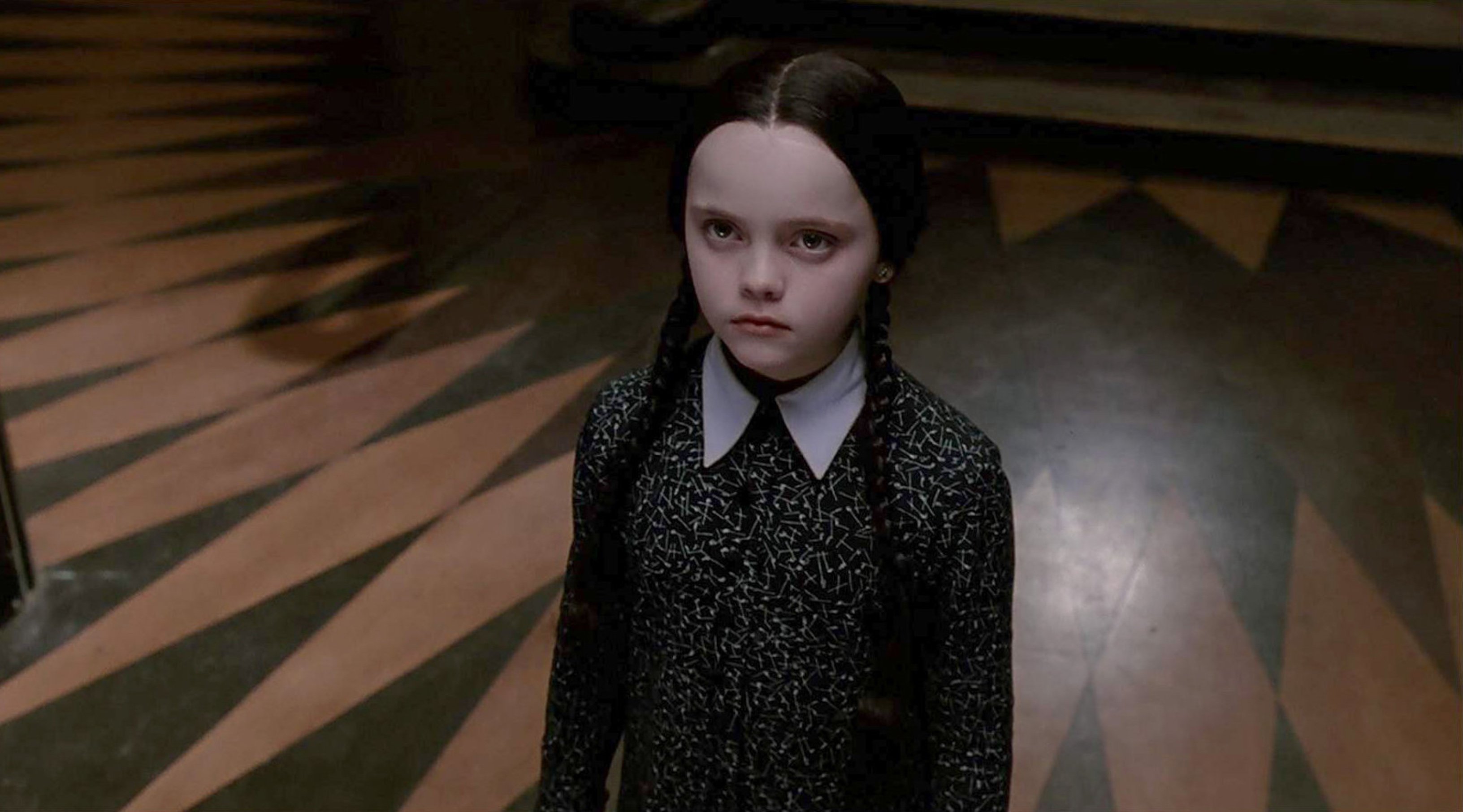 Lisa Loring in 'The Addams Family'
The 1964 black and white television show became infamous in pop culture due to its classic theme song by Vic Mizzy. The Addams Family is titled a macabre/black comedy sitcom and only aired for two seasons. In the first-ever live-action, actor Lisa Loring played Wednesday Addams. Loring was only 6-years-old at the time and the youngest version of the character to be portrayed on screen.
This version of Wednesday Addams set the stage for the following generations as she had a unique and aloof personality. Wednesday kept dangerous creatures as pets in the show and cut the heads off her dolls like Mariah Antoinette.
Christina Ricci in 1991 movie
The macabre Wednesday Addams gained notoriety when actor Christina Ricci portrayed her in the 1991 movie The Addams Family. Ricci's portrayal of Wednesday was older than the 1964 television show version. But her portrayal of Wednesday made the character a pop culture phenomenon and icon. The movie franchise and its main cast also became classics.
Ricci was joined by actor Raul Julia who became synonymous with Gomez Addams, while actor Anjelica Huston embodied the role of Morticia Addams with her defined facial structure. To this day, Ricci's version of Wednesday Addams still holds up as one of the best as she also played her in the sequel movie.
Nicole Fugere in 'The New Addams Family'
A few short years after Ricci's portrayal of Wednesday Addams in the movie, a new television sitcom premiered based on the Addams family. The 1998 sitcom The New Addams Family was a revival of the original series. This time Wednesday was played by actor Nicole Fugere.
Unlike previous versions of the character, Furgere's had supernatural abilities that were never fully explained in the show. This version of Wednesday still retained her spooky personality. The same year the series premiered, there was a direct-to-video comedy horror children's movie, Addams Family Reunion, but with a different cast. Fugere was the only one to return in her role as Wednesday.
Choë Grace Moretz voiced an animated Wednesday Addams
The Addams clan would once again take the big screen but in an animated version. The 2019 computer-animated supernatural black comedy, The Addams Family, took the macabre family to New Jersey. Hollywood actor Choë Grace Moretz voiced Wednesday Addams.
Moretz's Wednesday character has a different look than what fans have seen before on the small and big screen, but she still held onto her eery charm. Mortez's voice perfectly fit Wednesday's very monotone and unemotional demeanor.
Jenna Ortega in Tim Burton's 'Wednesday'
Back in early 2021, Netflix announced a new series by Tim Burton titled Wednesday. The series would shift Wednesday's story and have her as a grown teenager attending Nevermore Academy in her first solo storyline. In this upcoming version, Wednesday harnesses her psychic abilities while solving a town murder and figuring out a mystery involving her parents.
According to Deadline, Netflix announced actor Jenna Ortega is in the lead role as the macabre teen. The new series will mainly focus on Wednesday and only include Morticia and Gomez Addams as supporting characters. Wednesday's parental figures have already been cast with actors Luis Guzmán and Catherine Zeta-Jones.