Every Celebrity Mariah Carey Has Ever Feuded With
Mariah Carey is an award-winning singer-songwriter who's never shied away from her "diva" label throughout her incredibly successful career. Although some people love that the singer holds herself to such a high standard, others aren't the biggest fans of her prima donna attitude — especially her famous enemies.
Keep on reading to find out who the singer has gotten into some pretty nasty feuds with.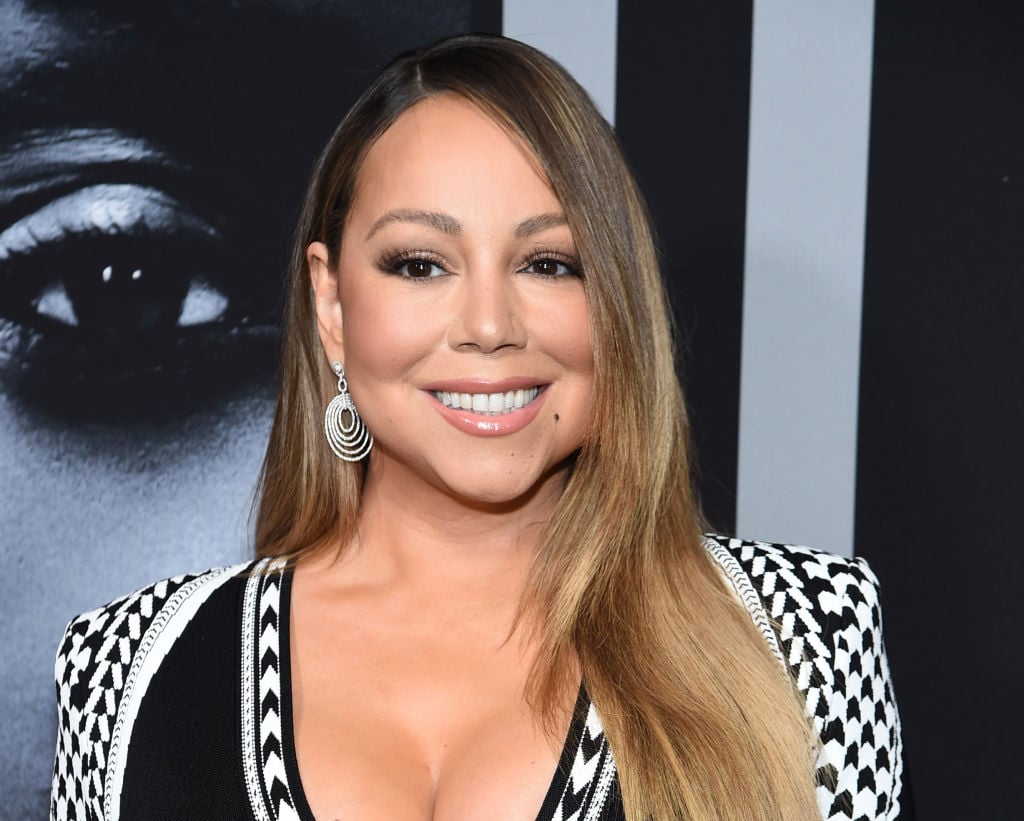 Whitney Houston
For years, it was believed that Carey had long-standing beef with the late, multi-platinum recording artist Whitney Houston.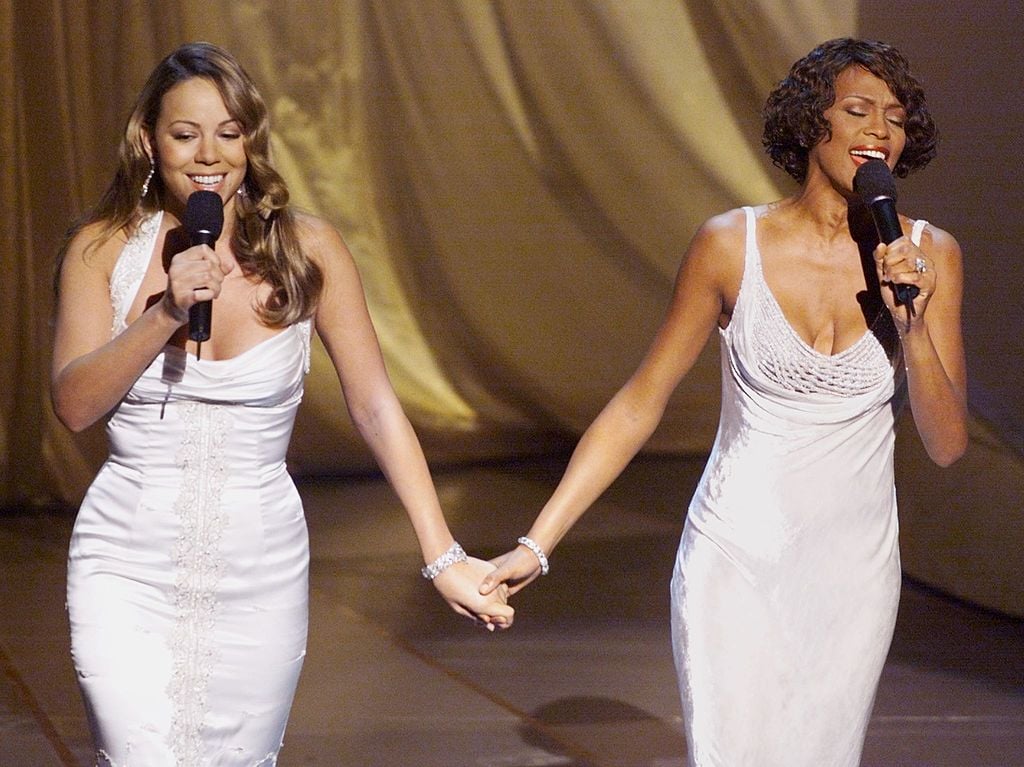 Throughout the 90s and early aughties, the media made it seem like the two Grammy winners didn't get along and would put on an act whenever they made public appearances together.
Though Carey and Houston have denied any rift between them in the past, singer Bebe Winans recently revealed that there was indeed tension between the two singers.
"We got in the car, when that door closed, she said 'Boy! I ain't never saying or doing anything you [say]," he remembered. "BeBe, oh my gosh I stopped and I turned around and I put my hand out and I said 'Hi Mariah, I'm Whitney.' She said Mariah turned her head like she didn't hear nothing. Whitney said 'The Jersey inside of me said grab her hair!'"
Eminem
Carey has had beef with several celebrities over the years, but the strangest — and most unexpected — feud she's had yet was with rapper Eminem.
The musicians' drama kicked off back in 2002 when the rapper seemingly referenced a relationship with the singer in his song "Superman."
"What you trying be? My new wife? / What, you Mariah? Fly through twice," he said in the track. He even claimed that he and Carey previously dated during an interview with Rolling Stone.
"There's truth to that," he told the magazine. "But on the whole personal level, I'm not really feeling it. I just don't like her as a person."
Carey denied Eminem's comments while appearing on an episode Larry King Live that same year. "I hung out with him, I spoke to him on the phone. I think I was probably with him a total of four times," she told the host. "And I don't consider that dating somebody."
Though the chart-toppers seemingly put their feud to rest after that, Eminem reignited the drama by recording diss tracks aimed toward Carey and her now ex-husband Nick Cannon over the years.
Nicki Minaj
Season 12 of American Idol was extremely entertaining, mainly because of the eye rolls and subtle (and not-so-subtle) digs between judges Nicki Minaj and Carey.
Throughout the season, the musicians would get into some pretty ugly spats, constantly yelling at one another in the middle of critiquing contestants.
However, things took a major turn when Minaj allegedly threatened to shoot Carey over her criticism. Of course, American Idol viewers loved the drama and would tune into the show weekly just to watch two divas battle it out.
Jennifer Lopez
Carey is the queen of shade, and she definitely proved that when she threw some Jennifer Lopez's way in the early aughties.
The moment came while the singer was interviewing with a foreign TV station where she was asked her opinion about several pop stars.
She called Beyoncé "nice" and "a good writer" and then was asked about Lopez. "I don't know her," Carey said. And, immediately, one of the most popular memes was born.
Despite the "Maid In Manhatten" actress saying the pair do know each other, Carey's maintained that she has no idea who Lopez is.