Every K-Drama Premiering in October — And Where to Stream Them
Asian streaming platforms get ready to debut new K-dramas 'Cliffhanger' and 'Jinx along with Netflix's 'My Name,' 'Reflection of You,' and 'The King's Affection,' this upcoming October.
The month of October holds a lot of promising Korean dramas for fans. Some K-dramas are more readily available to fans while others require a bit more legwork. With so many dramas premiering in Oct. it might be hard to keep track. Fans have long awaited the debut of Han So-Hee's Netflix original My Name. Netflix does have more K-dramas in store for the month while other streaming platforms and broadcast channels have their own to get excited for.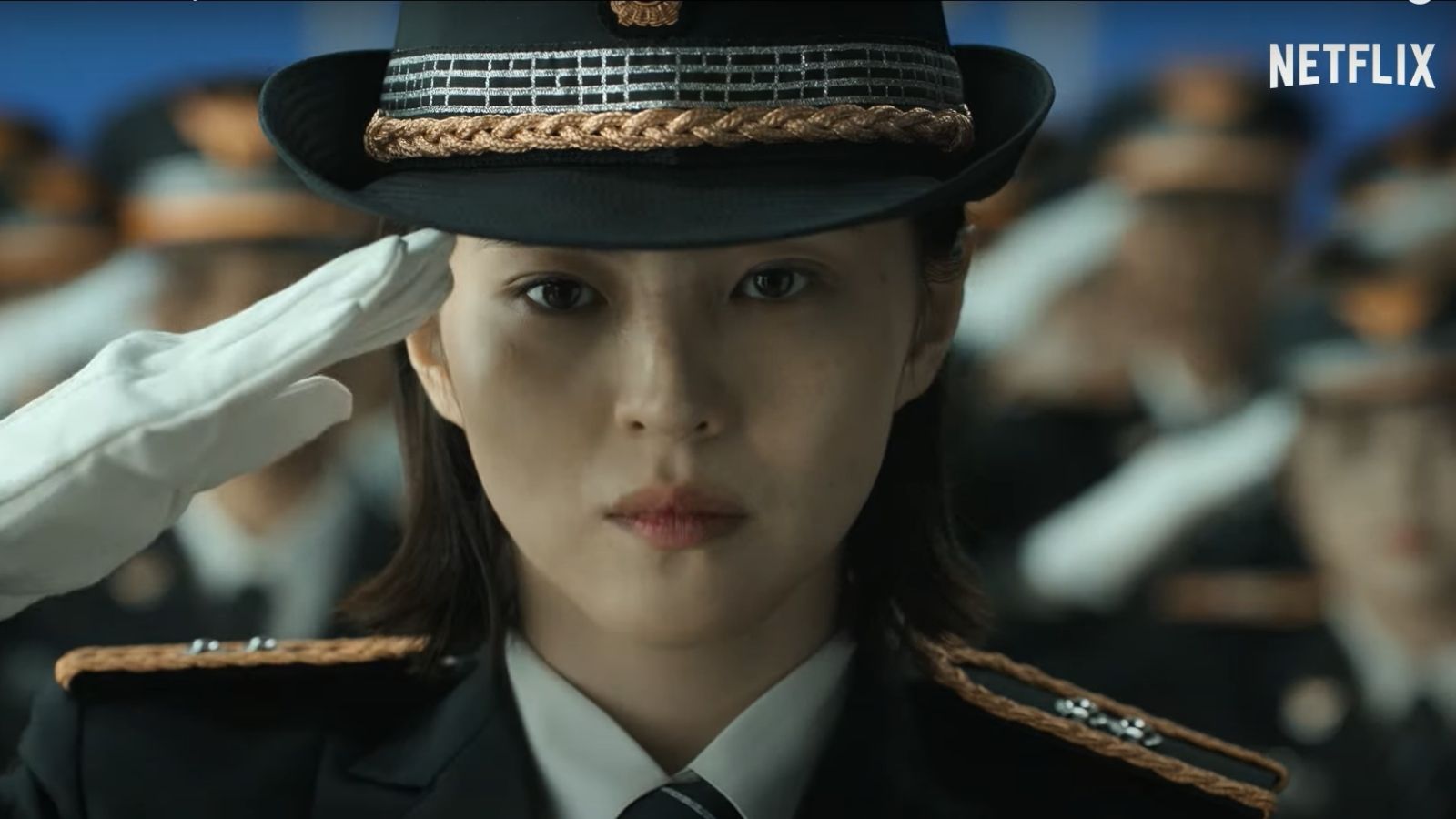 'Reflection of You' is based on two women refinding their purpose (Netflix)
Reflection of You has not gained much traction on social media but will be readily available for global fans on Netflix. Based on a novel by Jung So-Hyeon, the K-drama focuses on two women. Jeong Hee-Joo (Go Hyun-Jung) seems to have it all. Despite having a poor and difficult childhood, Hee-Joo grows up to be a successful painter and essayist. To make her life more perfect, she has a rich and powerful husband and children. Her life is far from magical when Hee-Joo feels unsatisfied with her life.
Hee-Joo crosses paths with Goo Hae-Won (Shin Hyun-Been). Hae-Won is an art teacher and full of bright spirit and liveliness. But, she loses her spark for life due to a fateful meeting. Reflection of You will premiere on Oct.13 on JTBC in Korea and for global audiences on Netflix.
'Cliffhanger' has two mountain rescuers face a deadly mystery (iQiyi)
K-drama fans are eager to see what Cliffhanger has in store for them. The upcoming 2021 Oct. K-drama is set in the glorious and vast setting of Mount Jiri. Two mountain rescuers and other employees trek through the unexplored regions of the mountain. As they fulfill their duties as mountain rangers through rough terrain and weather, they discover a dark secret in the mountain.
Someone is using the mountain as their hunting ground and committing murder. Seo Yi-Kang (Jun Ji-Hyun), nicknamed "Mountain Ghost" and "Devil Seo", is the mountain top ranger with surmounting expertise. She is partners with an ex-lieutenant officer with a bad past that led him to become a ranger. As the two characters go on rescue missions, they come face to face with the mountain's visitors with a dark purpose. Cliffhanger will premiere on tvN and be available to audiences on the Asian streaming platform, iQiyi on Oct.23.
'The King's Affection' takes romance and gives it a fun twist on attraction in the upcoming October K-drama (Netflix)
K-Pop fans are excited to see SF9's Rowoon take on another romantic lead character in The King's Affection. The upcoming Netflix historical-romance K-drama is coming soon to the streaming platform on Oct.11. So far fans have had some tantalizing and worthwhile teasers to keep them invested in the drama. When twin babies are born at the palace, only one can take the throne. The female baby is sent away from the palace walls and kept a secret.
When the crown prince suddenly dies from an illness, the girl child is brought back to pose as a male prince. Holding onto a heavy secret leads Lee Hwi (Park Eun-Bin) to live an isolated life. This soon changes when she meets her new teacher, Jung Ji-Won (Rowoon). The two characters get caught up in a flurry of romantic emotions as Ji-Won starts to question the prince's true identity.
According to Soompi, The King's Affection production team commented on the effect of the K-drama couple poster. "The sentimental emotions penetrating the entire drama surrounded the entire set of the photoshoot. This is because the chemistry of 'The King's Affection' was revived just by Park Eun Bin and Rowoon looking at each other. Thanks to this, the image contains the affectionate feelings of the two even in the tense moment of increasing heart rate," said the team.
October K-drama 'My Name' will be Han So-Hee's most impactful role to date (Netflix)
While many K-dramas are premiering in Oct., Netflix's My Name has fans anxiously waiting to see Han So-Hee in her biggest role yet. The first look of Han So-Hee as Yoon Ji-Woo was in Sept. and already generated buzz for the upcoming K-drama. Since then, Netflix and tvN have given fans, even more, to look foward to from jaw-dropping teaser trailers to an exclusive never-before-seen cut of Ji-Woo's fight sequence.
Yoon Ji-Woo witnesses her father's murder and wants the man responsible. The only way to seek revenge is to leave her life behind and join the criminal organization her father was a part of. Now living a double life as Oh Hye-Jin, Ji-Woo has the protection of the gang and its boss as she becomes a mole in the police force. Nothing is deadlier than a woman scorned as Ji-Woo is willing to become a monster to fin her father's killer.
A college student has an unlucky jinx in 'Jinx' K-drama (Kakao TV)
If looking for a sweet teenage romance with a small plot twist, Jinx is the answer. The 2021 Oct. K-drama entails a male college student with a unique trait. Every time he sneezes, whatever he sets out to do goes the wrong way. The unusual jinx puts the college student in many difficult predicaments on a daily basis. Regardless, he decides to pursue a one-sided love in hopes of being lucky just once.
The K-drama stars another SF9 idol, Chani in the lead role of Kyu-Han. Playing Chani's on-screen romance is EunSeo as Se-Kyung. Jinx will premiere on Oct.5 and will be available to fans on Kakao TV.