Every Major 'Avengers: Endgame' Deaths Had This 1 Tragic Thing In Common
Marvel fans said goodbye to some of their favorite superheroes in Avengers: Endgame. Although it will be sad moving forward without Black Widow (Scarlett Johansson), Iron Man (Robert Downey Jr.), and Captain America (Chris Evans), all of the character deaths in Endgame had one tragic thing in common. With the studio gearing up for the start of Phase 4 of the Marvel Cinematic Universe, here is a quick look at how all the deaths in Endgame share a common theme.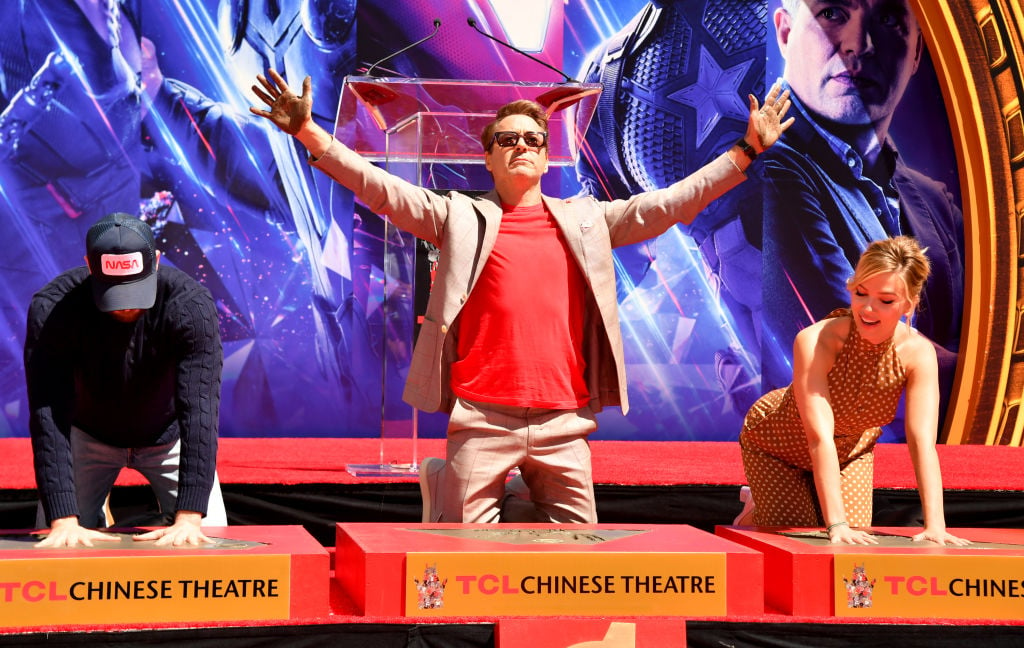 Which characters did we lose in 'Avengers: Endgame'?
There is no doubt that Avengers: Infinity War featured more deaths than any other Marvel film to date. But most of the deaths in Infinity War were undone by the events in Endgame.
Even still, Avengers: Endgame featured the end of the road for some of our favorite characters, including Natasha Romanoff, Iron Man, and Cap (who retired at the end of the film).
As fans will recall, Natasha gave her life to retrieve the Soul Stone on Vormir. Iron Man, meanwhile, sacrificed himself to defeat Thanos and save the universe from total destruction.
The film also killed off a few villains in Nebula (Karen Gillan) and Thanos. The future version of Nebula killed off her previous self to save Gamora (Zoe Saldana). Thanos, on the other hand, stopped fighting altogether once Tony used the Infinity Stones against him.
While some of these deaths seem disconnected, they all share a common theme.
What did every major 'Avengers: Endgame' death share in common?
According to We Got This Covered, a new fan theory argues that all of the major deaths in Endgame share a common thread. The thing they all have in common is that each of the characters accepts their fate and seems content with how their stories end.
Black Widow, for instance, does everything in her power to make sure that she is the one who sacrifices herself to get the Soul Stone. Even Tony, who started out as a very selfish character, knows that he has to use the Infinity Stones to defeat Thanos, despite the fact that it brings about his own death.
Nebula and Thanos both share this common element to their deaths. After Tony uses the stones, Thanos knows that the fight is over and fully accepts his defeat.
This idea of a shared link between the deaths adds a little more weight to the events in Avengers: Endgame. That said, Marvel might be gearing up to bring a few characters back as the studio heads into Phase 4 of the MCU.
Which heroes will be back for Phase 4?
With Marvel introducing time travel in a big way in Avengers: Endgame, the studio is set to explore the multiverse in the upcoming film, Doctor Strange in the Multiverse of Madness.
There has been a slew of rumors about which characters will appear in Doctor Strange 2, including a few heroes that met their end in the Infinity War saga. In fact, there has been a lot of talk about Downey Jr. reprising his role as Iron Man, though nothing official has been confirmed.
There has also been some speculation that Deadpool might appear alongside Benedict Cumberbatch's character. Marvel acquired the rights to the Deadpool in 2019, and Ryan Reynolds has already confirmed that they are working on a third film in the franchise.
We do not know if the Merc with a Mouth will appear in Doctor Strange 2 but we are excited about the possibilities.
Does 'WandaVision' tie into 'Doctor Strange 2'?
Along with the start of Phase 4 of the MCU, Marvel is getting ready to launch a number of new television shows on Disney+.
This includes Elizabeth Olsen and Paul Bettany's WandaVision, which is due to premiere later this year. Marvel has already teased that WandaVision will have an impact on the MCU, and some fans have speculated that the events in the show will have a bearing on what happens in Doctor Strange 2.
The studio has not revealed much about the series, but we should learn more in the coming weeks.
In the meantime, the first movie in Phase 4 of the MCU, Black Widow, is due out in theaters on May 1. Fans can stream Avengers: Endgame on Disney+.