Every Time Gwyneth Paltrow Has Claimed She Is Done With Acting (but Isn't)
Today, Gwyneth Paltrow is known more for her lifestyle brand, Goop, than she is for her acting. And she likes it that way. But though she's "quit" Hollywood numerous times in the past, she always seems to return. Here's a look back at those instances.
Paltrow rose to fame in the '90s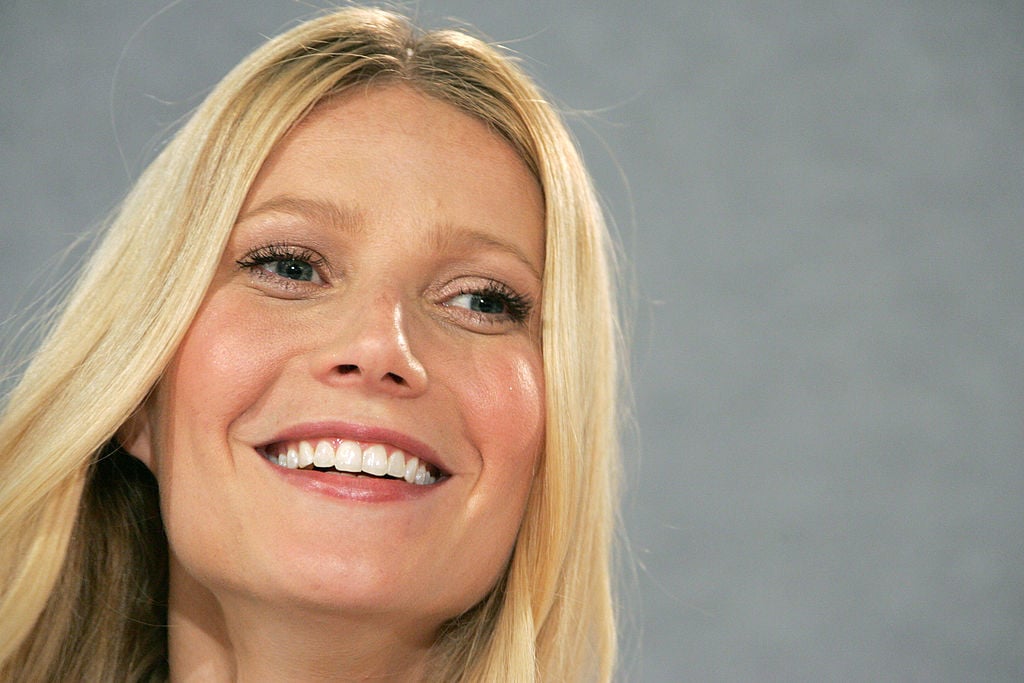 Paltrow's career is the stuff of legends. She got her start in the '80s and rose to prominence in the '90s. Early films like Se7en and Moonlight and Valentino earned her recognition. But things really took off for her with Emma, Sliding Doors, and Shakespeare in Love.
The latter film is the one that earned her an Academy Award. But from there, Paltrow's career began to take a downturn. Movies like Shallow Hal and View from the Top were bombs. Some of her others, like Sylvia, were well-received, but that didn't stop people from speculating she had peaked.
In 2004, she took a hiatus to raise her family
In 2005, Paltrow's film Proof was released. While it earned her a Golden Globe nomination, what no one knew at the time is that it also marked another important event — the final starring film role in her career. She was pregnant with her daughter, Apple at the time. A son, Moses, followed in 2006. So Paltrow took time off to raise them.
In a January 2020 interview with Harper's Bazaar, Paltrow talked about that time in her life. "I was like, 'I've had it. I can't do this anymore.' I had morning sickness and I was dying, and I had these five-page monologues. So when I had [Apple], I knew I was going to take a big chunk of time off. And I've never starred in anything again."
She has taken many 'breaks'
Paltrow didn't give up acting for good, though. She shared the spotlight in films like Running with Scissors, and of course, several in the Marvel Cinematic Universe franchise. Technically, she is the top-billed actor in Country Strong — though, like many of her later films, this was more of a collaborative effort.
In 2014, around the time of her split from Chris Martin, she told E! News she had to "go back to [being a] mommy" because she had "a rule about [doing] one movie a year." Then, in 2016, Paltrow published a LinkedIn blog titled, "I walked away from a career where people kissed my *ss — and I couldn't be happier about it."
This came a few months after she said on the Today Show that she would "return to acting probably" someday. In 2017, Paltrow told Extra, "I'm not sure how I'll feel about acting going forward. I'm doing just a teensy little bit here and there when I have time, but I am loving running my business."
Is she really done for good?
In the Harper's Bazaar interview, Paltrow was asked if she thinks she might ever really want to get back into acting. Her response was definitive: " Literally never—nev-er." But while we can assume that means she won't be leading a Rescue film in the MCU, it doesn't mean she's out of the game entirely.
Paltrow recurred in season 1 of The Politician on Netflix, which was created by Ryan Murphy (who she met on Running With Scissors) and her husband, Brad Falchuk. She is set to return for season 2, debuting in June 2020. Perhaps Paltrow isn't all that dedicated to acting these days, but she hasn't said goodbye entirely.