Every Time 'Outlander' Stars Sam Heughan And Caitriona Balfe Have Sparked Dating Rumors
There is no denying that Sam Heughan and Caitriona Balfe share some serious chemistry on the set of Outlander, so it makes sense that fans would love to see them get together in real life. The onscreen couple, who play Jamie and Claire Fraser, has faced plenty of romance talk over the past four seasons, and here are all of the times the Outlander stars have sparked dating rumors.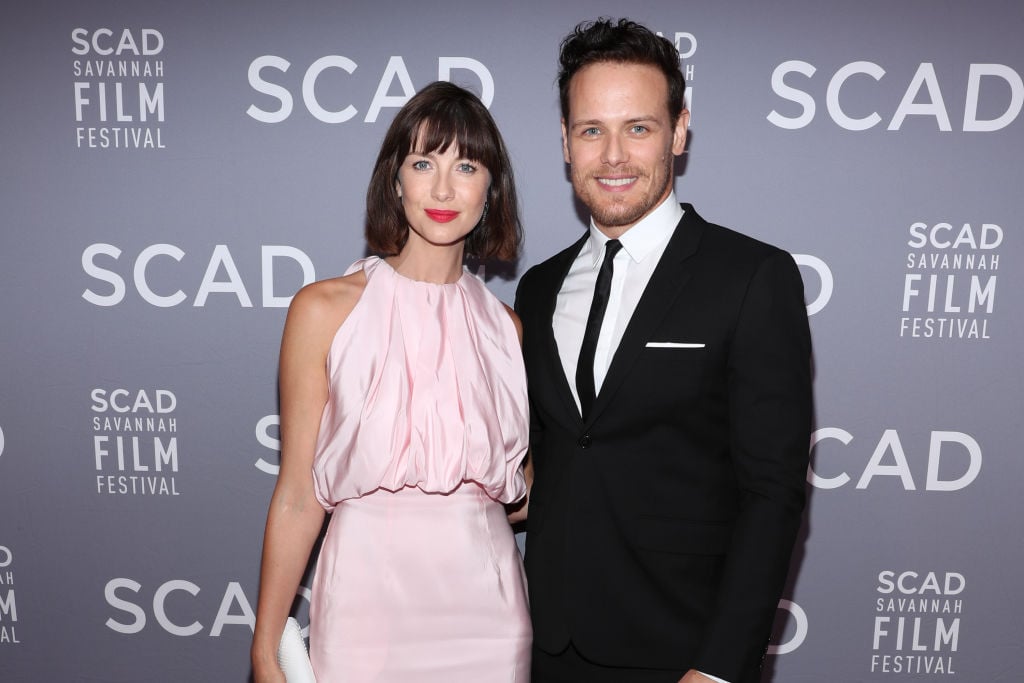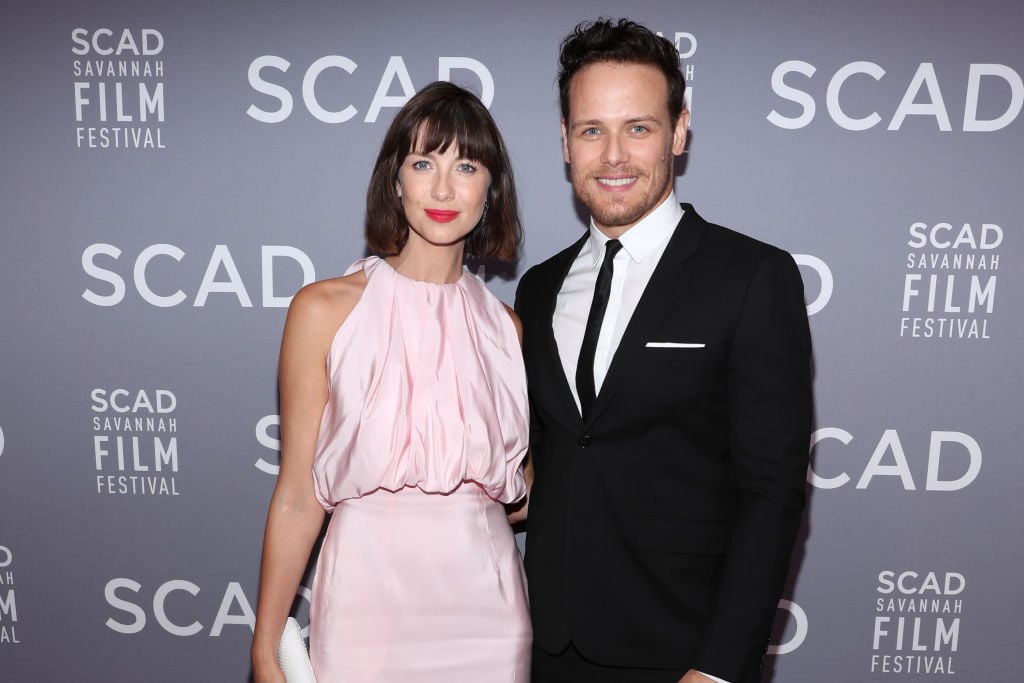 Balfe talks romance rumors
During the Season 2 premiere of Outlander in 2016, Balfe was asked about the dating rumors while walking the red carpet. According to E! Online, the actress shut down the dating talk and assured fans that she and Heughan are just good friends. She also apologized to fans for not living up to their expectations and explained how it would be difficult to date and work together on the show.
"We're not together," Balfe shared. "It's funny. We've always said from the get-go that we're incredibly great friends. And to have that friendship and that closeness and to be able to get along as we do on set, it's great that we're able to get along that well."
Heughan then joked that they could always try and work things out before saying that it would be very "strange." Sam Heughan added that fans like the idea of him and Balfe together because their characters share an intense bond on the show.
He also acknowledged that fans sometimes feel like the show is duping them when they find out that their romance is not for real. But at the end of the day, no matter what happens on the show, Heughan and Balfe keep things strictly professional.
Heughan and Balfe attend a rugby game
Despite the strong denials, the romance rumors did not stop. In fact, they heated back up the following year after Heughan and Balfe attended a rugby match in South Africa. The pair snapped a selfie together at the event and shared the special moment with fans on social media. The two enjoyed the game while filming for Outlander and assured fans that it was a friendly outing.
Fans, of course, naturally speculated that something more was going on behind the scenes. After all, the two looked more than comfortable together at the match and it wasn't that much of a leap to think something may have been going on behind the scenes. The actors did not address the rumors at the time, though they were admittedly in the middle of a busy filming schedule.
Inside Heughan and Balfe's friendship
Shortly after the premiere of Season 3 in 2017, Caitriona Balfe talked about the friendship she has developed with Heughan over the years. The actress admitted that she is lucky to share such a close bond with her Outlander co-star and praised Heughan for being such a kind person. She also revealed that they frequently communicate outside of the show and that Heughan has one of the biggest hearts that she knows.
Heughan also dished on his friendship with Balfe. Heughan revealed that it is difficult acting on the show whenever Balfe isn't around, because she makes everything easy and fun. He noted that Balfe is an extremely loyal friend and always has his back, which is a nice trait to have in a co-star. He also revealed that they respect each other and understand that fans are fascinated with their on-screen romance and will likely always be.
Will Heughan and Balfe ever get together outside of 'Outlander'?
Although they clearly share amazing chemistry on the show, it would take a lot to get them together in real life. Balfe is currently engaged to her boyfriend, Tony McGill, while Sam Heughan has been linked to a number of different women over the years. The Outlander star is reportedly dating MacKenzie Mauzy, though exactly how serious they are remains to be seen.
Given all of the drama surrounding the pair, they will likely face more romance rumors in the future. Starz has officially renewed the series for a few more seasons, and as long as they are steaming things up in front of the cameras, the romance rumors will continue to circulate. While fans can hope that Heughan and Balfe will eventually get together, it is nice to know that they are close friends outside of the show.
Starz has not announced when the new season of Outlander will premiere.