'Everybody Loves Raymond' Alum Patricia Heaton Reveals Her Strangest Fan Encounter
Patricia Heaton is a seasoned sitcom veteran. Starring in two hit comedies – Everybody Loves Raymond and The Middle – that each ran for nine seasons, the actor became an expert at portraying a married mom managing a houseful of kids.
During her tenure on the CBS show, Heaton described meeting an admirer that got surprisingly emotional.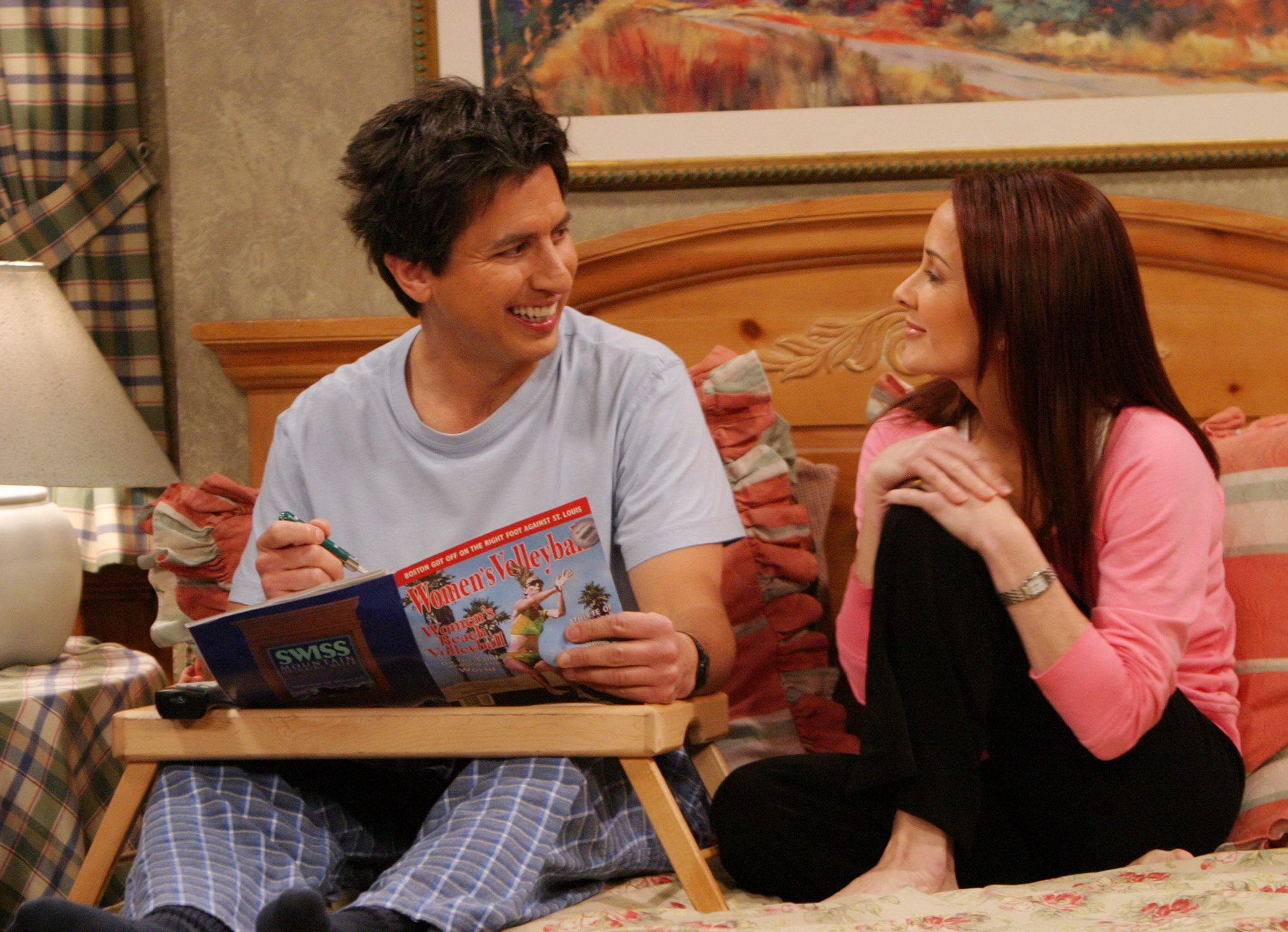 Patricia Heaton on her role as Debra Barone
Playing Debra Barone on Everybody Loves Raymond from 1996 to 2005, Heaton felt her character continued to evolve throughout the nine-season run.
"I really related to [Debra] and as the show developed, Debra developed," Heaton said in a conversation with Television Academy Foundation in 2006. "It's funny, she could be sort of such a b**ch but I guess she was really patient and she recognized Ray's good qualities, as much as she got angry at him. She recognized. . . the value of family and I think she was always trying to make it work."
Heaton saw Debra as relatable to busy moms trying to balance family and housekeeping responsibilities.
"Debra was such a horrible homemaker!" the Everybody Loves Raymond alum shared. "That was what was so wonderful about her was that she couldn't cook and a lot of time with the kids was like, whatever. I think she tried but she was just like every mom, she'd had it up to here with everything."
Even sitcom celebs get starstruck
In an interview with Channel Guide Magazine, Heaton was asked if she ever gets wowed when meeting other celebrities. The Middle actor recalled an introduction to the star of Breaking Bad.
"I am starstruck by everybody, I can't even believe I am in the industry," she admitted in 2014. "I was starstruck most recently meeting Bryan Cranston when he was doing his play on Broadway, All the Way – I was very excited to meet him."
While speaking with Cranston was a high mark, Heaton felt she made a different type of impression when meeting an Oscar winner.
"Holly Hunter – I was at a beauty salon and she came out of the ladies' room," Heaton shared. "I think I scared her. She didn't know who I was. I saw fear in her eyes."
'Everybody Loves Raymond' star meets a very emotional fan
When discussing if she has every caused anyone to have a starstruck reaction, Heaton remembered an emotional young woman approaching her at a book promotion.
"One girl, when I was on Everybody Loves Raymond, she was probably in her late teens and she met me," Heaton explained. "I was doing a book signing and she could not stop weeping at the opportunity of meeting me."
While flattered by the sentiment, the sitcom star was also concerned for fan's well-being.
"She was hysterical," Heaton said. "I didn't know what to do. I almost felt like I needed to call the EMS. She was shaking and sobbing."
The real-life mom has plenty of experience speaking with teenagers. With four grown sons – Samuel, 27, John, 25, Joseph, 23, and Daniel, 21 – plus her past sitcom kids on two different shows, Heaton is an expert on taking a motherly approach to emotional situations.