'Everybody Loves Raymond' Alum Patricia Heaton Reveals What Saved Ray and Debra's Marriage
Patricia Heaton of 'Everybody Loves Raymond' shares her thoughts on what kept Ray and Debra together despite their classic battles.
Fans of Everybody Loves Raymond often witnessed the weekly battles between Ray Barone (Ray Romano) and his wife Debra (Patricia Heaton). Often arguing over daily chores and meddling in-laws, the television couple had a strong bond despite their frequent spats.
Heaton shared her thoughts on what she felt held the husband-and-wife team together amidst the stressors that incited their skirmishes.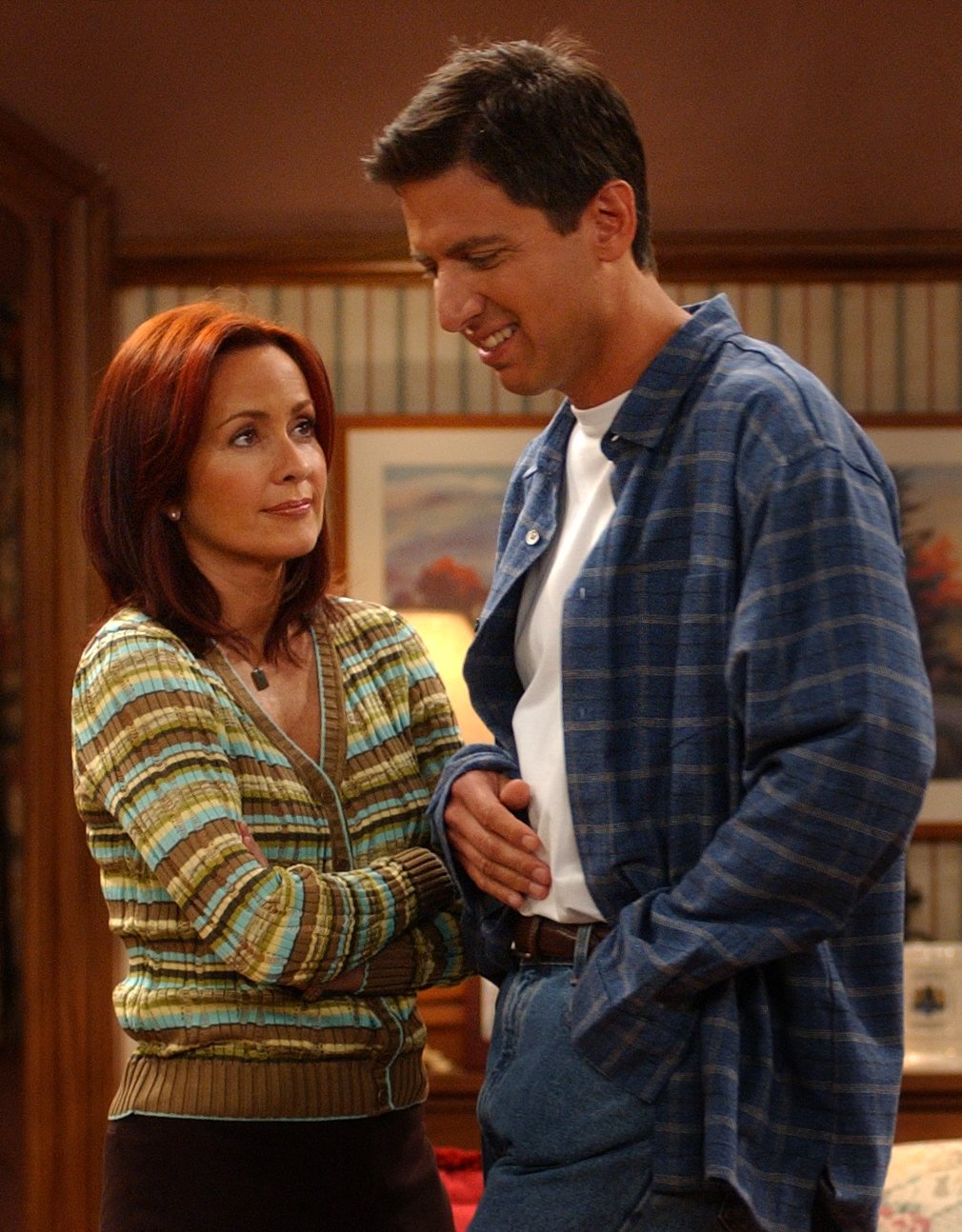 Patricia Heaton lands the role of Debra Barone
Heaton had already appeared on some television shows when she tried out for the role of Debra. A babysitting conflict at the time prompted the struggling actor to rush through the audition.
"My babysitter was in college, and she needed to get to class," she told NPR in 2010. "I ran over there. And I was kind of, you know, frazzled and hassled … so I came in, and there were probably 20 women in the waiting room to read for this part. … I read it really fast. I was like, come on, let's do this. I've got to go."
Though she sped through her reading, Heaton apparently added something that may have tilted the scales in her direction.
"She came in and Phil and I thought this is it, this is her," Romano said of Heaton to the New York Daily News in 2002. "The scene calls for the actress to kiss me and she was the only one who kissed me on the lips. So I said, 'She's in, she's dedicated.'"
Debra Barone, 'horrible homemaker' but only human
When asked in a 2006 interview what she thought of playing the married mother of three on Everybody Loves Raymond, Heaton saw Debra evolve over the years.
"I really related to [Debra] and as the show developed, Debra developed," Heaton shared with the Television Academy Foundation. "It's funny, she could be sort of such a b*tch but I guess she was really patient. She recognized Ray's good qualities, as much as she got angry at him. … She was always a little bit angry that [Ray] couldn't read her mind, that he wasn't sensitive and everything he tried fell apart."
Heaton could relate to Debra's attempts of constantly juggling childcare and housekeeping, often falling short. The Everybody Loves Raymond star saw the depiction of her character as refreshingly realistic.
"Debra was such a horrible homemaker!" Heaton said with a laugh. "That was what was so wonderful about her was that she couldn't cook and a lot of time with the kids was like, whatever. I think she tried but she was just like every mom, she'd had it up to here with everything."
What brought Ray and Debra together
In describing her on-air marriage, Heaton shared that Debra often may have expected too much from Ray.
"It's very much like most women who … you know, it's kind of not enough that their husbands go out and earn a living," The Middle star explained. "They also have to be sensitive and help with the kids and change diapers and do grocery shopping and remember your anniversary … and I guess it's too much to ask. And that causes a lot of conflict."
Despite the frequent friction between the two, Heaton saw the underlying good intentions of her TV husband as the glue that held Ray and Debra together.
"I think the thing that saved Debra's and Ray's marriage – and I think it's in any marriage – is you know that your spouse is well-meaning ultimately. And it's one thing if they're doing things deliberately, but if they're just an idiot – which I often called Ray on the show – then they kind of can't help it. So you have a little pity on them.
The sitcom star considered Ray and Debra very similar to another iconic TV couple.
"They were kind of Lucy and Ricky, I think," Heaton noted, referring to the legendary Lucille Ball and Desi Arnaz. "Kind of a modern day Lucy and Ricky. But it was just flipped. Ray was the new Lucy."