'Everybody Loves Raymond': Brad Garrett Revealed His 'Secret' to How He Nailed the Role of Robert
The hit sitcom Everybody Loves Raymond ended after nine successful seasons, yet maintains a strong fan base thanks to syndication and streaming services. Loosely based on the life of Ray Romano, the standup comic headed the cast which featured Patricia Heaton, Brad Garrett, Doris Roberts, and Peter Boyle. Garrett previously shared his strategy in playing Raymond's always-in-second-place brother Robert.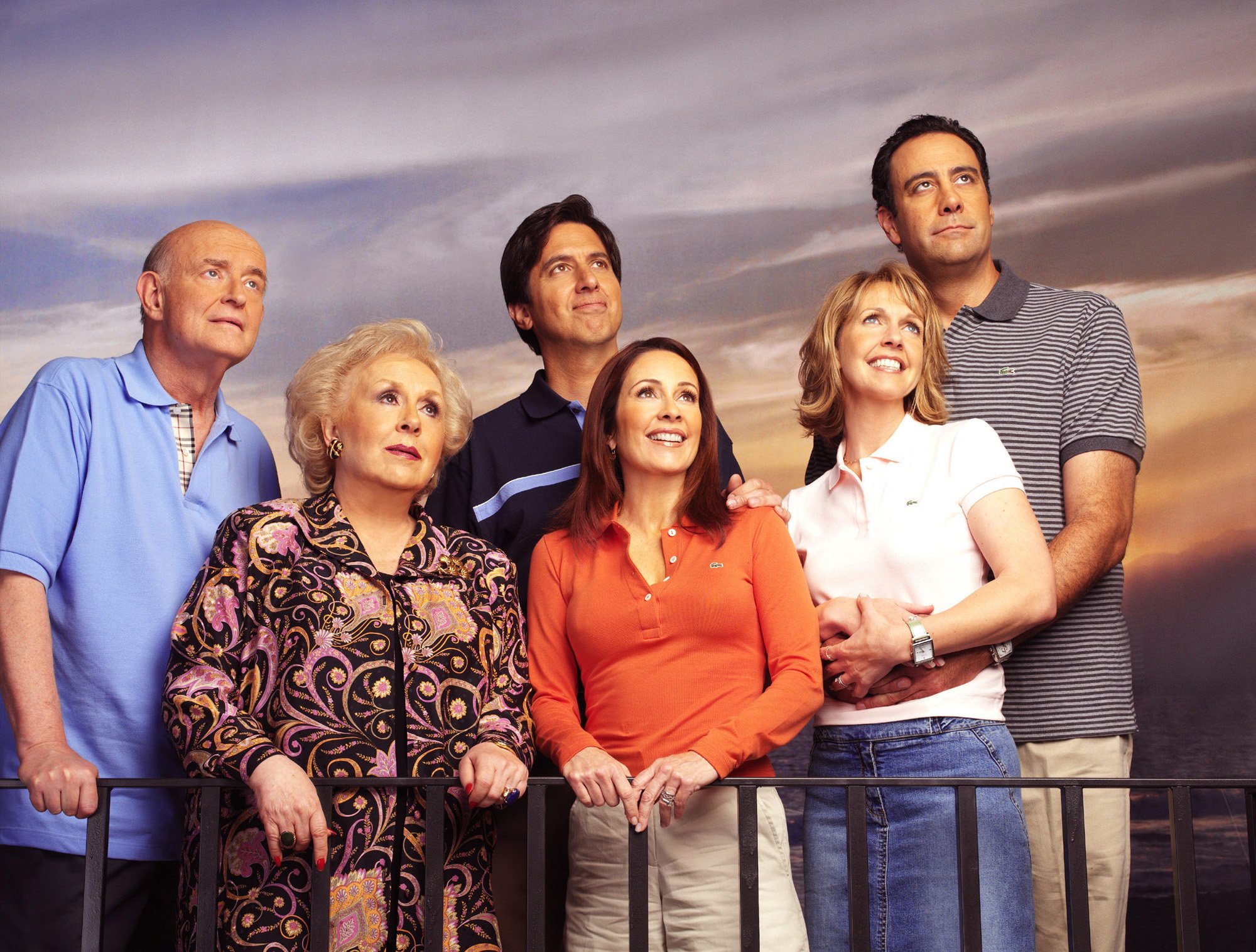 Ray Romano and Brad Garrett had never met before 'Everybody Loves Raymond'
Garrett had just filmed an episode of Seinfeld when he received the pilot for Everybody Loves Raymond in 1995.
"I heard that they were interested in possibly going out to some comics to play the role of Robert, Ray Romano's older brother," Garrett noted in his 2015 book, When the Balls Drop: How I Learned to Get Real and Embrace Life's Second Half "Ironically, with all my years on the comedy circuit, I had never met Ray. I knew of him as a really solid and talented stand-up, but our paths had never crossed."
Garrett shared that he immediately identified with the role of Robert Barone, Ray's older and often neglected brother. Yet show creator Phil Rosenthal and Romano had pictured a more slight frame on the actor who played Robert in order to better resemble Romano's real-life brother. Garrett measures at six feet, eight inches tall.
"From the minute I read the script, I had an innate sense of who Robert was," the Everybody Loves Raymond alum wrote. "I knew my interpretation of the character was different from what they originally sought. And I was told that 'physically,' I was at the other end of the spectrum as far as what they were looking for. Ray's real-life cop brother, Richard, on whom the character was based, was shorter and scrappier than Ray, very much unlike my oafish self."
Brad Garrett had a strategy for his 'Everybody Loves Raymond' audition
Despite not possessing the physical attributes that were originally imagined for Robert, Garrett had a plan when trying out for the part.
"For some strange reason, I just knew how to play Robert as I prepared for my audition," the Emmy winner explained. "I knew I could downplay my size by keeping Robbie succumbed to the fact that he would always come in second in life's race with Ray. A lot of it would come down to how I carried myself in the role."
One key idea helped Garrett truly embody Robert's perspective of his place in the Barone family.
"As an actor, I had a secret when it came to playing him," Garrett shared. "I went in with the mindset that Ray was an only child. They just forgot to tell Robert."
'Everybody Loves Raymond' hired Brad Garrett before any other supporting cast member
Garrett revealed that Romano couldn't attend his audition for the role, though plenty of other heavy hitters were there to critique his performance.
"I auditioned several days later in front of Phil Rosenthal, Leslie Moonves, the president of CBS, Stu Smiley from HBO, and Lisa Miller-Katz, the casting director," Garrett recalled. "As I began the audition, a slightly different, lower voice than my own emerged. It was the voice of a beaten man that you automatically cared about and rooted for as he dangled from the ledge of life."
Rosenthal clearly exhibited his enthusiasm for Garrett's take on Robert, and the actor was soon given the part that would make him a household name.
"Phil was a great laugher and helped get the roll in the room started," Garrett wrote. "I was asked to come back the following day, and the rest is history. Robert became the first supporting role to be cast."