'Everybody Loves Raymond' Exec Producer Phil Rosenthal Said This Almost Drove a 'Wedge Between Me and Ray'
The CBS sitcom Everybody Loves Raymond was a ratings hit during its nine-season run. The television comedy about the dysfunctional Barone family was largely based on the real lives of show star Ray Romano and executive producer Phil Rosenthal.
With this being the first time Rosenthal was in charge of a series, he soon found he was trying to be ambushed by someone from the studio.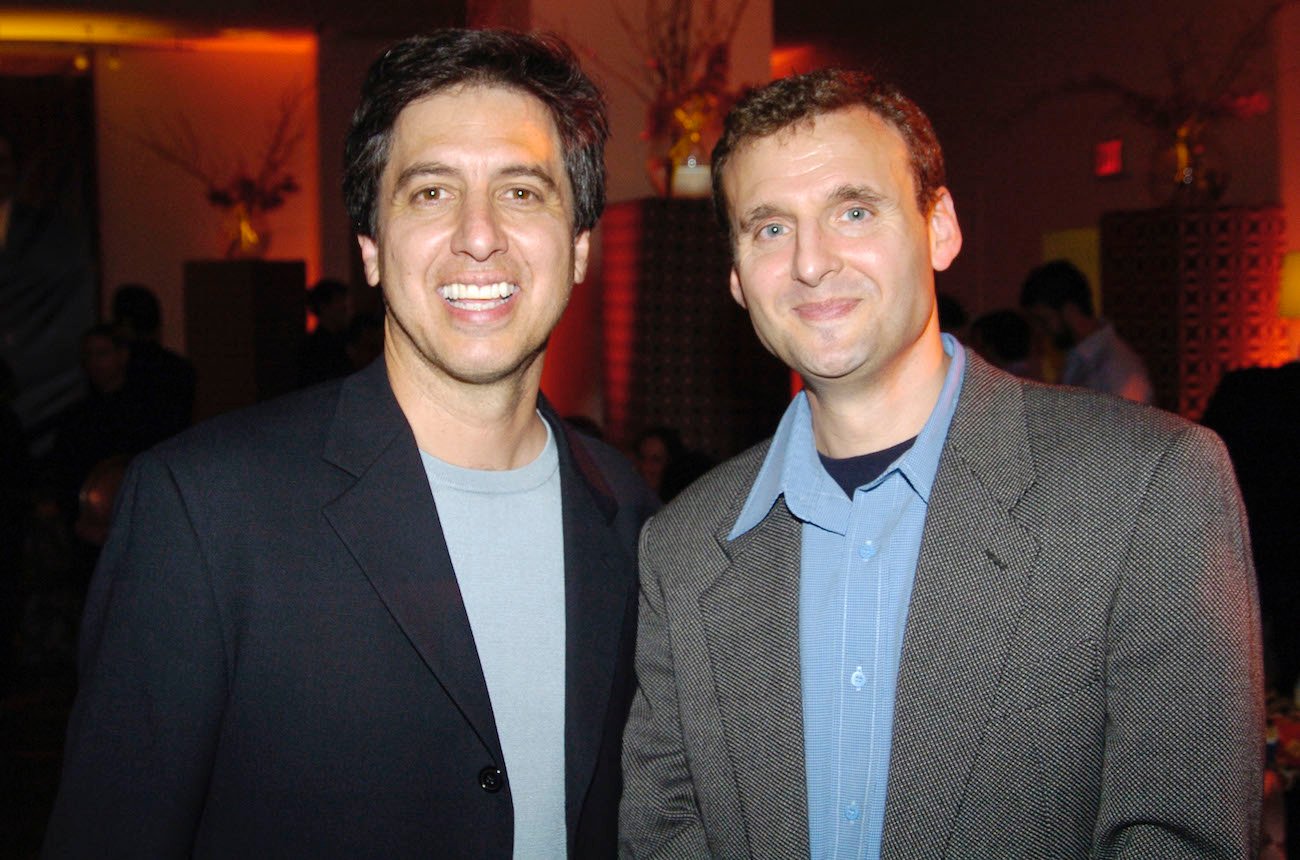 David Letterman hires Phil Rosenthal for 'Everybody Loves Raymond'
Rosenthal was initially recruited by David Letterman to create a show around Romano after his 1995 debut on Letterman's show. Soon Rosenthal was working with Letterman's production company Worldwide Pants along with CBS and HBO Independent Productions to develop the series.
Though Rosenthal had plenty of television experience, he had yet to serve as show runner of a series. Bonding with Romano early on over their similar familial backgrounds, Rosenthal was confident in his abilities to launch the sitcom.
Realizing this was Rosenthal's first time out heading a show, a studio exec apparently tried take advantage of any potential soft spots.
RELATED: Why 'Everybody Loves Raymond' Ended After 9 Seasons
Phil Rosenthal is told 'It's Ray's show'
At an initial breakfast meeting with some studio heads and Romano, Rosenthal described a conversation that took place when Romano left the meeting.
"We're having a nice breakfast, and Ray excuses himself momentarily and leaves the table," Rosenthal recalled in his 2006 book You're Lucky You're Funny: How Life Becomes a Sitcom. "The second Ray leaves, one of the studio people – let's call him Iago (the antagonist from Shakespeare's Othello) – leans over to me and says, 'Just so you know, this is Ray's show.'"
He continued to tell Rosenthal, "Ray's the one we're backing. When push comes to shove, we'll always side with Ray. Just so you know."
The executive producer immediately went on alert, seeing Iago as someone to keep an eye on.
"This was the first red flag," Rosenthal wrote. "Over the coming year, Iago would go on to try to drive a wedge between Ray and me, in an attempt to get my job for himself."
'Everybody Loves Raymond' becomes a hit
Since Romano had no prior acting experience always wrote his own stand-up material, Rosenthal realized the sitcom star was in a very new environment. The studio exec was aware of Romano's trepidation as well and tried to use it as leverage for Rosenthal's job.
"Ray didn't know me or my high-falutin' values yet," Rosenthal explained. "He was in a new world, and nervous. Iago made sure to exploit these feelings. Why? Iago was unhappy where he was and would rather have run a show, especially a show that was a show already."
When Rosenthal started hearing that Romano was having some doubts about the show, he personally asked him about his concerns.
RELATED: Patricia Heaton Reveals Her Favorite Character in 'Everybody Loves Raymond'
"When I called Ray, I asked what was wrong, and he couldn't be really specific either, but he did mention Iago a couple of times," Rosenthal revealed. "I tried to assure Ray that we were really fine, and that if he ever had any specific doubts or problems he should come to me."
Romano and Rosenthal went on to develop a solid working relationship and friendship. Once Everybody Loves Raymond became a consistent hit for CBS, "Iago" became a non-issue.
"We didn't have to broadcast our table reads to Iago's office anymore," Rosenthal explained. "We didn't get notes from him anymore. He mysteriously stopped caring about the quality of the show. He worked on new ways to get out of his studio job, but Iago never bothered me again."