'Everybody Loves Raymond': Patricia Heaton's Casting Was Not Guaranteed
Everybody Loves Raymond went off the air almost 15 years ago. The antics of the Barone family, however, live on in syndication and come May 2020, will be available for streaming on NBC's service, Peacock. Fans of the series probably could not imagine anyone but Patricia Heaton playing the easily-irritated Debra Barone, but apparently, it almost happened. In fact, the casting of Debra reportedly got pretty heated.
Another well-known actress was supposed to play Debra
While Heaton eventually landed the role of Debra, she wasn't exactly a unanimous decision. According to Mental Floss, Jane Sibbett was preferred by executives and apparently was even offered the role. Sibbett turned down the gig when she found out Ray Romano, who played Ray Barone, and several vital crewmembers had no idea she had been cast as Debra.
Sibbett is best known for playing Carol Willick on Friends. Carol was Ross Geller's first ex-wife and the mother of his son, Ben. According to After Ellen, Sibbett's work on Friends was only facilitated by her decision to step aside and give Heaton the chance to take the role on Everybody Loves Raymond. Heaton wasn't officially hired until one week before the pilot started filming.
Ray Romano pushed hard for the addition of Heaton
While Romano didn't seem to have an issue with Sibbett as an actress, he really preferred Heaton for the role of his wife. It makes perfect sense, too. The duo had incredible chemistry throughout the series' nine-season run. Romano has joked that Heaton landed the job because she was willing to kiss him on the lips during the audition, but more went into the decision than that.
Heaton brought a cynical spin to the housewife character, and fans really seemed to enjoy it. Heaton, however, has said that she'd play it differently today. She once noted that after watching a rerun of the series, she saw how angry Debra seemed, and said she would have definitely softened the role a bit if she had the chance to do it all again. That chance doesn't seem likely to come, though.
Will the ever be a reboot of Everybody Loves Raymond
While fans may be interested in seeing the series return for a reboot, it doesn't seem to be an option. Several key cast members have passed away, making a reboot challenging to execute. Both Peter Boyle and Doris Roberts, who played Frank and Marie Barone, have passed away. Boyle died in 2006, while Roberts passed away in 2016. To many fans, the duo really made the show what it was.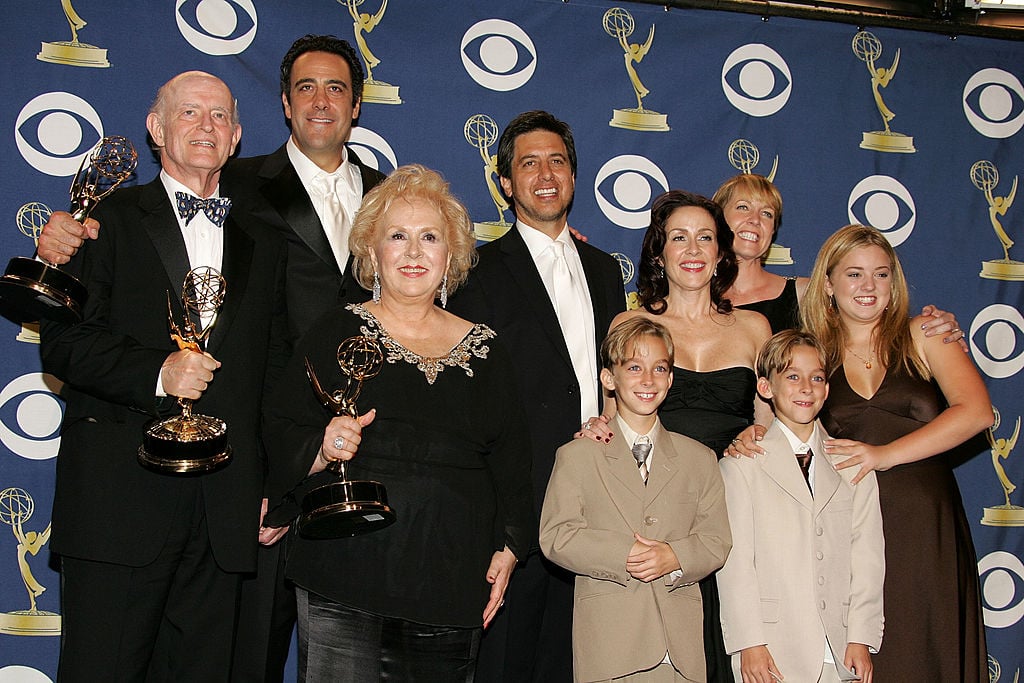 Sawyer Sweeten, who played Geoffrey Barone, died in 2015. Sweeten's twin brother, Sullivan Sweeten and his sister, Madylin Sweeten, were both involved in the series, too. They played Michael Barone and Ally Barone, respectively.