'Everybody Loves Raymond': Patricia Heaton's Husband Played This Character on the Show
While portraying Debra Barone on Everybody Loves Raymond for nine seasons, Patricia Heaton had to juggle her home life with four sons in tow. Married to David Hunt since 1990, Heaton sometimes brought family to work with her husband playing a recurring character on the CBS sitcom.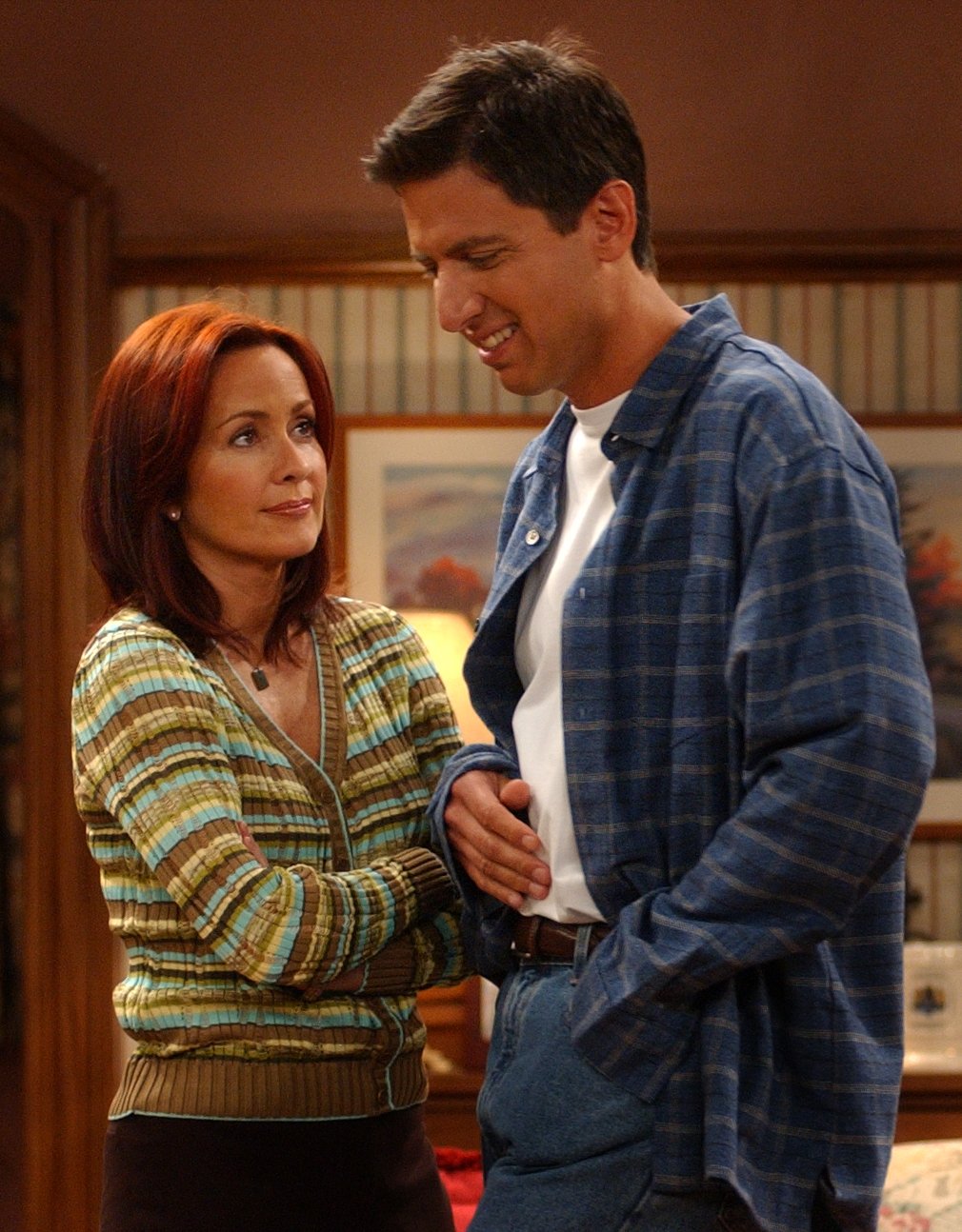 Patricia Heaton comments on long-lasting marriage
While lasting marriages are a rarity in Hollywood, Heaton's relationship is considered a success story. In a previous interview, The Middle star reflected on what makes a wedded union go the distance.
"Marriage is a really wonderful thing, but as hard as I had to work to get where I am professionally, I've had to do the exact same thing in marriage," Heaton told Parade in 2014. "It's tough to be with one person for the rest of your life, when you both grow at different rates and in different directions. You have to figure out how to grow differently 'together.'"
Heaton believes in powering through the tough times and getting outside help if needed.
"There's a misconception that romance you had when first married is supposed to be there all the time," the sitcom actor said. "Or that's a sign the marriage is over or that you no longer love each other. When things get tough, you have to be able to withstand the pressure. I'm a big proponent of marriage counseling."
'Everybody Loves Raymond' star met David Hunt in the Big Apple
Heaton headed to New York City after earning her theater degree from Ohio State University in 1980. She met Hunt, a British-born actor-producer, when he had to take an out-of-town and sublet her a room. The two tied the knot in 1990.
Heaton has more than acting credits to her name. Now a cookbook author, Food Network host, and lifestyle brand owner, the Everybody Loves Raymond star created a new area of expertise for herself. Her culinary prowess mixed well with Hunt's penchant for entertaining, where the two have been throwing parties since their early days.
"We had stuff from our wedding—we registered at Crate & Barrel," Heaton told People in 2000. "For once we actually had dishes that matched and enough flatware to go around, so we were always inviting more people than I had room for. I was pretty fearless in those days."
Hunt relishes their big gatherings. "I love parties," he remarked. "I grew up in a working-class household in England, and I was often lonely. Now that I have the chance to have people over, I enjoy it tremendously."
David Hunt plays Ray Barone's nemesis
Hunt graduated from the Julliard School in 2001 and has accumulated an impressive resume over the years. With roles in several television series including Mad Men, Blue Bloods, and Homeland, Hunt created the production company FourBoys Entertainment with Heaton. He served as executive producer on Heaton's show Carol's Second Act, which was cancelled after one season.
The British actor got to share the screen with his wife when he guest-starred as Ray Barone's know-it-all neighbor Bill Parker on Everybody Loves Raymond. Appearing in seasons 3, 4, and 6, Hunt showed off his comedy skills alongside Heaton and Ray Romano.
It's only a matter of time until the collaborating couple will be working on another project together.